Director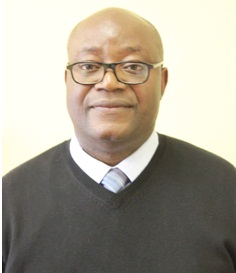 Dr D.D. Madzikanda
B.Eng (hons), BBS (UNISA), MBA, D.Phil
Read More...
General Overview of the Department
Welcome to the Graduate School of Management. The Graduate School of Management (GSM) is a separate department within the Faculty of Commerce which offers only post graduate degree programmes. The GSM is currently located at Number 6 Langham, University of Zimbabwe.
The School started offering the Master of Business Administration (MBA) degree in 1986. The programme has since evolved into four areas of specialisation namely: Master of Business Administration-Strategic Leadership; Master of Business Administration-Management; Master of Business Administration-Financial Services and Master of Business Administration-Entrepreneurship. The programmes are offered on a part-time basis over the weekends and public holidays. The programmes' duration is two and a half years.
Vision
To be recognised by others as the leading School of Management in the country and beyond.
Mission
To provide high quality business management education, training and advisory services. We guarantee the above by maintaining excellence in teaching, learning, research and service.
GSM Values
Our behavior is guided by the UZ's values of Knowledge, Diligence , Integrity, Innovation, Quality and Excellence, and Compassion.
Contact Details
Graduate School of Management
Number 6 Langham Road, University of Zimbabwe
Email: This email address is being protected from spambots. You need JavaScript enabled to view it.
Tel: 04 745316/20