Chairperson & Senior Lecturer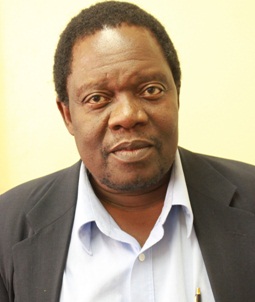 Dr. E. Marunda
DPhil(UZ), MBA(City University, Bellevue, USA), Dipl. Betriebswirt (German Bus. Studies Degree in Travel & Tourism, Worms University)
Read More...

The Department of Tourism, Leisure and Hospitality Studies (TLHS), is a regional centre of excellence in the academic and professional training and capacity building of practitioners in the Tourism and Hospitality industry. To this end, the Department is geared to producing quality graduates and researchers at the same time collaborating with the public and private sectors in the development of sustainable tourism and natural resource utilization, consultancies and capacity enhancement programmes for the benefit of stakeholders. The Tourism and Hospitality Management Programme's graduates are trained to venture into entrepreneurial activities or get employed within the aviation, hospitality, tour operations, and destination management organisations among others.
In keeping with the greater University of Zimbabwe strategic plan which envisages the mainstreaming of Post graduate training and higher level capacity enhancement, the department runs Master's Programmes and doctoral training following the needs of the country.
Vision
To be the leading Tourism, Leisure and Hospitality Training, Capacity development and Consultancy Services Provider in Zimbabwe and beyond.
Mission
To enhance the viability and productivity of the Tourism, Leisure and Hospitality industry in Zimbabwe through needs oriented and responsive training, capacity building and consultancy services.
Contact Details
Department of Tourism, Leisure and Hospitality Studies
Building (B006) on Rollo Drive
Faculty of Commerce University of Zimbabwe
Email: This email address is being protected from spambots. You need JavaScript enabled to view it.
Tel: 04 303 211 Extension 13044