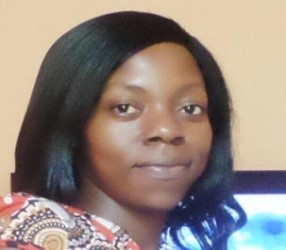 Name: Mrs Shamiso Fana
Email Address: This email address is being protected from spambots. You need JavaScript enabled to view it.
Qualifications: BSc (EHealth), MBA (Environment and Energy)
Research Interests: Occupational Health, Environmental Health, Climate Change, Sustainable
Development
Areas of Specialisation: Environmental & Occupational Health
Research Publications (for the past three years):
Rumbidzai Chimukangara, Joconiah Chirenda, Julita Maradzika, James January, Cremence Tshuma, Paul Chinakidzwa and Shamiso Muteti (in press) Factors influencing dietary patterns in Mt Darwin: a rural District of Zimbabwe.

Journal of Community Nutrition and Health

. Volume 3, (2)
Evans Dewa, James January, Patron Mafaune, Zibusiso Jokomo, Shamiso Muteti & Julita Maradzika (2014) Non-attendance of treatment review visits among epileptic patients in Gokwe South, Zimbabwe. Journal of Public Health in Africa 5 (2), 73-76.
Constance Mandengenda, James January, Shephard Shamu, Zibusiso Jokomo, Shamiso Muteti, Julita Maradzika & Vasco Chikwasha (2014). Cancer awareness and perceived barriers to health seeking in a rural population. Central African Journal of Medicine.Vol. 60 (1) 8-12.
Kudzayi Mushayi, Shamiso Muteti, Theodora M. Chikwanha, James January (2014). Work Related Musculoskeletal Disorders among farm workers: A case study of an Agricultural College in Zimbabwe. Central African Journal of Medicine. Vol. 60 (3) 75-80.