Senior Lecturer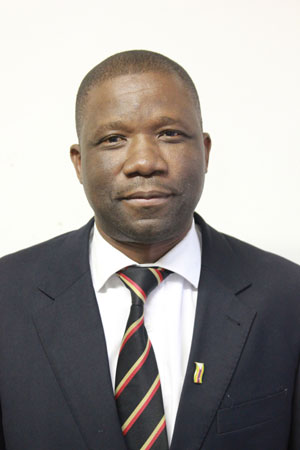 Dr P.F.C. Mupambireyi
DPhil (UZ), MPOS (UZ), BSc Econ (UZ)
Professional Experience
(i) Has taught at the University of Zimbabwe since 1993 both undergraduate and postgraduate students as well as occasional students. Courses taught include; Quantitative Analysis for Business; Business Statistics; Business Mathematics; Economic Principles; Statistics for Management.; Management Science and Research Methods.
(ii) Taught Statistics at Zimbabwe Open University (during its inception); Women's University in Africa; Oldham Business School (during 2005 contact leave).
(iii) Facilitated and written Statistics modules for the following organisations: Best Practices, Denmark Training Services, Face to Face, Speciss College.
(iv) Has also been a guest presenter on the role of Statistics in decision making for the following organisations; Macroeconomic & Financial Management Institute for Eastern and Southern Africa (MEFMI); Mandel Training Centre, Management College for Southern Africa (MANCOSA).
(v) Have supervised and assisted MBA students with their dissertations.

Non-lecturing Experience
Have held a number of positions within the university among them; Deputy Dean of Commerce Faculty (ten years), Chairperson of Business Studies Department (three years), Faculty Quality Assurance Committee representative.

Consultancy Experience
Have done some consultancy work for a number of organisations. Most of the work involved researches on rural communities, some of which culminated in academic publications. The organisations include among others; Bio-medical Research and training Institute, World Vision, Plan International Zimbabwe, Pump Aid Zimbabwe, Africare, International Organisation for Migration, Unicef, GOAL.
Refereed Articles
Gumbe S.M; Svotwa T.D; Mupambireyi F.P (2012): Student's Perspectives of the Industrial Attachment: A Study of University of Zimbabwe Faculty of Commerce Students (2010 -2012): International Journal of Physical and Social Sciences, Volume 2, Issue 9.
Svotwa T.D, Freddie P Mupambireyi & Gumbe S.M (2012): An Investigation into motivation techniques used by University of Zimbabwe to retain staff: 2008 -2010: International Journal of Physical and Social Sciences. Volume 2, Issue 2 pg 24-58
Books
Freddie Mupambireyi and Emmanuel Ziramba(2002.); Family Planning Methods in Chitungwiza, Zambezia
Stanford T. Mahati, Brian Chandiwana, Shungu Munyati, George Chitiyo, Wilson Mashange, Peter Chibatamoto, andPakuromunhu F. Mupambireyi (2006). A Qualitative Assessment of Orphans and Vulnerable Children in Two Zimbabwean Districts. Shungu Munyati (Ed), HSRC Press, Cape Town.
Alfred Chingono. Simbarashe Rusakaniko, Stanford T. Mahati, Pakuromunhu F. Mupambireyi and Brian Chandiwana, (2006). Psychosocial Conditions of Orphans and Vulnerable Children in Two Zimbabwean Districts. Parkie Mbozi, M Boy Sebit & Shungu Munyati (Eds) HSRC Press, Cape Town
Shungu Munyati, Simbarashe Rusakaniko, Stanford T. Mahati, Pakuromunhu F. Mupambireyi and Peter Chibatamoto, and (2006). A Census of Orphans and Vulnerable Children in Two Zimbabwean Districts. Shungu Munyati (Ed), HSRC Press, Cape Town.
Exnevia Gomo, Brian Chandiwana, Simbarashe Rusakaniko, Wilson Mashange, Junior Mutsvangwa and Shungu Munyati. (2006). A Household Survey of HIV-Prevalence and Behaviour in Chimanimani District: A Baseline Survey. HSRC Press, Cape Town. Contributor.
Pakuromunhu F. Mupambireyi et al (2008). Situational analysis of orphaned and vulnerable children in eight Zimbabwean districts. HSRC Press, Cape Town
Pakuromunhu F. Mupambireyi et al (2012): PLACE in Zimbabwe: Identifying Gaps in HIV Prevention among Orphans and Young People in Gweru District, 2007
Jere.F; Ndamba R and Mupambireyi, P.F: Corporate Reporting in Zimbabwe: An Investigation of the Legitimacy of Corporate Disclosures by Major Public Listed Companies in 2014. University of Zimbabwe Business Review, Volume 4, No. 1, 2016