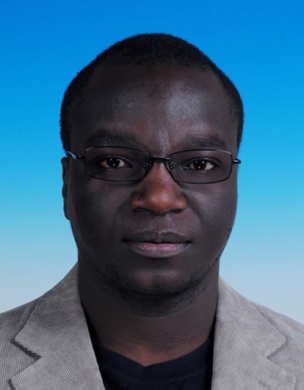 Dr Laston Mukaro
Email add: This email address is being protected from spambots. You need JavaScript enabled to view it.
Qualifications
2012: PhD-Linguistics and Applied Linguistics (Beijing Language and Culture University- China).
Thesis Title: Towards a semantic description of Shona: a case for lexical meaning extension.
2008: MPhil- Linguistics (University of Zimbabwe).
Thesis Title: A study of lexical and structural sense relations in ChiShona.
2003: BA Honours- Linguistics (University of Zimbabwe).
Dissertation Title: Sense relations in Shona
Courses Taught
Second Language Acquisition
Language in Multilingual Societies
Discourse Analysis
Text and Discourse Analysis
Introduction to Phonetics and Phonology
Advanced Linguistic Theory
Advanced Phonetics and Phonology
Field Linguistics
Psycholinguistics
Schools of Linguistic Thought.
Communication and Negotiating Skills
.
Research Focus Areas
Cognitive Linguistics
Theoretical Semantics
Phonetics
Phonology
Mathematical applications in language
Discourse analysis
Second language acquisition