Mr Samuel Chari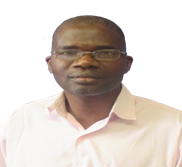 Qualifications
MSc Data and Communications Engineering,

University Of Zimbabwe
Email: This email address is being protected from spambots. You need JavaScript enabled to view it.
Mobile: 0772 226 229
Work Experience
Country
Date from – Date to
Country
Date from – Date to

ZIMBABWE

1993- 2010

MOCAMBIQUE

2005

SEYCHELLES

September 2011- July 2012
ALL SADC Countries
August 2012- August 2013

KENYA

August 2014- January 2014
Practical skills in building multi-tier, Service Oriented Architectures (SOA) Information Systems for real- time or delayed data manipulation as critical inputs into forecasting , planning and policy formulation. Hands on experience architecting and building of mission critical systems in a variety of domains including energy, e-government, e-business, e-banking, payments, finance, trade databases, trade statistics , investment climate improvement ,social and economic statistics, real- time incident monitoring, tracking, mobile telecoms, earth observation, GIS/ mapping, environmental science. Experience in ground assessments of business processes, legal frameworks and technical capacities for e-Services. Designing and building an e-Government system for automating business registration, permits and licensing processes. Designed a secured payments infrastructure for government services. Experience in evaluating large-scale multi-country ICT, Energy and Transport Infrastructures and Services, Science&, Technology and Innovation programmes. Regional e-readiness and broadband offer and penetration assessments. Formulating strategies for lowering ICT costs and increasing broadband penetration in Southern Africa, with recommendations for landlocked countries and small islands states. Advising on regional harmonisation of national ICT policies and legislation. Advising on measuring national and regional Energy and ICT development. Updating regional strategy for ICT, transport and energy infrastructure development. Recommending
policy regulation reform and business process re-engineering for putting public services online, including adoption of digital signatures and online payments for services .
Membership of professional bodies: Member, Institute Of Electrical and Electronic Engineers, No: 91331295 , www.ieee.org . Member, Association of Computing Machinery No:9080669, www.acm.org
Research Focus Areas
Energy

MIS

Enterprise

Mobile

GIS

Telecoms

System Design and Development.
Research & Innovations
N/A
Research Fellowship
N/A
Intellectual Property
N/A
Research Contracts
N/A
Publications
[1] M.M Elmissiry, and Samuel Chari "Various modes of dynamic operation of an axial flux,permanent magnet brushless machine" , THE TRANSACTIONS OF THE SOUTH AFRICAN INSTITUTE OF ELECTRICAL ENGINEERS Sept 1995
[2] M.M Elmissiry, and Samuel Chari "Modes Of Operation of an axial flux, permanent magnet brushless machine" , Proceedings Of the Zimbabwe Institution Of Engineers, Volume 1,Number 1, May 1996

[3] M.M Elmissiry and Samuel Chari "Perfomance of an toroidal stator ,axial flux brushless dc motor under dynamic conditions of operation" , Proceedings of the IEE 6th International Conference on Electrical Machines and Drives,Oxford, UK, 8-10 Sept 1993, page 612-618
[4] M.M Elmissiry and Samuel Chari, "Dynamic Perfomance of a Permanent Magnet, Axial Flux Toroidal stator Brushless D.C. Motor," IEEE Africon 92 Proceedings... pages 400-403 ieeexplore.ieee.org/iel3/4933/13603/00624403.pdf