Acting Chairman & Senior Lecturer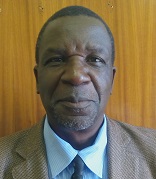 Dr Francis Muchenje
D.Ed. (UNISA) M.Ed. (UZ) B. (UZ) C.E. (Mutare Teachers' College UZ) Dip. Trg. Mgmt. (IPMZ)
Vision
The Department is committed to the maintenance of a leading role in the provision of high quality education in philosophy, psychology, sociology of education and special needs education.
Mission
To enable our clients and customers to make meaningful contributions to the development of education in Zimbabwe through excellence and innovation in teaching, learning, research and community service.
Contact Details
For more information, please contact:
The Chairman, Department of Educational Foundations.
Building Number B012
University of Zimbabwe
P.O. Box MP167
Mount Pleasant
Harare, Zimbabwe
Telephone: 303211 Ext. 16040