Chairman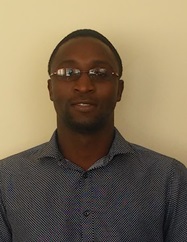 Mr Tawanda Hove
BSc. (Hons.) Civil Engineering, Diploma in Project Planning & Management, MSc. (Renewable Energy)
This email address is being protected from spambots. You need JavaScript enabled to view it.
The Department of Mechanical engineering is one of the six departments in the Faculty of Engineering. It offers a four-year Honours Degree programmes in Mechanical Engineering and two postgraduate degree programmes in Manufacturing Systems and Operations Management (MSOM) and Renewable Energy (MRE).
A qualified Mechanical Engineer has a wide choice of opportunities in both the public and private sectors, boiler plants, power stations, manufacturing sectors, aerospace, shipbuilding, motor vehicle and service industries. In the final year of the course students have a wide choice of courses that prepare them for job opportunities in any one of these fields
Vision
Our vision is to be the center of excellency in the instruction, art and practice of Mechanical and Manufacturing Engineering in Southern Africa.
Mission
Our mission is to strive for the delivery and provision of state-of-the-art knowledge in Mechanical Engineering to produce suitably qualified students. We also endeavor to contribute to the development of the local, regional and international industry through the provision of quality and professional graduates, consultancy services and internationally recognized research to the Mining, Manufacturing, Energy and Service Industries.
Location:
The Department of Mechanical Engineering is one of the six departments in the Faculty of Engineering and is housed in the University of Zimbabwe, Faculty of Engineering Building (B035).