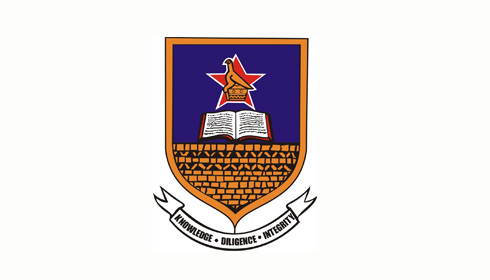 CONFERENCE
SECOND: Call for papers and proposals
Disability, Citizenship and Participation in Zimbabwe/Africa:
Conference Date: 16-18 August 2017
Venue: University of Zimbabwe
The University of Zimbabwe invites academics, researchers, professionals, civil society activists and policy makers to present academic and/or policy- related papers on disability, citizenship and participation in Zimbabwe. In recognition of the fact that contemporary conceptions of active citizenship and participation are multi-dimensional/interdisciplinary, and the fact that they centre on notions of human rights, responsibilities, community obligations and 'active' participation in all spheres of human endeavours, this special conference is called to conceptualise/theorise, contextualise disability citizenship and proffer practical suggestions on removing barriers and complications to realising active disability citizenship within the African context. For instance, it is increasingly becoming evident that Western and neoliberal conceptions of citizenship and 'autonomous' participation are problematic within the African context. Such recognition has both practical and theoretical implications on fostering active participation among disability people in Africa. The conference is broadly concerned with how contemporary notions of active citizenship and participation are implicated in disability. Specifically we invite contributors to explore how contemporary notions of active citizenship and participation may help researchers, activists and policy makers to develop theories and practical strategies to counter the exclusion of disabled people in socio- cultural, intellectual, economic and political spaces. Contributors are particularly encouraged to recognise, celebrate, theorise and problematise existing theories, practices and strategies in order to come up with concrete suggestions and frameworks to foster active citizenship among disabled people in Africa/Zimbabwe. We therefore encourage innovative insights and practices in the following conference thematic areas.
Disability activism and/as active citizenship
Disability and religious/spiritual citizenship: Past, present and future.
Disability, education/critical pedagogy and citizenship
Disability, leisure and recreation: The politics of participation
Disability, discourse/ language and active citizenship
Disability, employment and politics of empowerment
biomedical technology, participation and active disability citizenship
Disability, legal rights and social allocations
Disability, research and the politics/ethics of exclusion and inclusion
Disability, media technology and active citizenship
historical/indigenous social structures and disability: implications on contemporary citizenship
identity politics, disability and citizenship
Representation, disability and citizenship: literature, arts and media
Geography/Engineering, spatiality and citizenship
Important information
While the focus is on Africa/Zimbabwe, contributors from outside the continent are welcome. After the conference, peer reviewed chapters will be published in a book to be edited by; Dr. Nehemiah Chivandikwa, Professor Itai Muwati, Ngonidzashe Muwonwa and Dr. Tsitsi Chataika
Papers: Abstracts not exceeding 300 words should be sent to This email address is being protected from spambots. You need JavaScript enabled to view it.
Important dates
Final dates for submission of abstracts: 31 May 2017
Submission of full chapters: 1 December 2017
Publication Date: May 2018