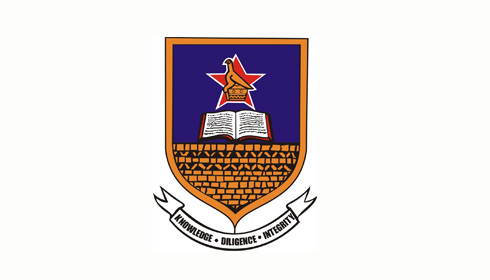 The University of Zimbabwe has a Winter School programme consisting of seven (7) weeks of study. A student can register up to a maximum of three (3) courses.
Eligibility to register: Incoming students i.e. those with offer letters to register in August 2017 are welcome to apply for foundation courses on offer. Students can also choose courses from other faculties/programmes to strengthen and broaden their academic profiles. COURSES ARE ALSO OPEN TO MEMBERS OF THE PUBLIC AND STUDENTS FROM OTHER UNIVERSITIES.
Incoming first year students can take advantage of the Winter school to reduce their load for the August semester. Participation in Winter School programme can also accelerate the student's completion time for their registered degree programme.
Application Procedure: Download the Winter School Application form on the UZ website: www.uz.ac.zw and submit to the Admissions Office by 23 June 2017. Application forms are also available from the UZ Admissions Office.
Notification: Successful candidates will be advised by e-mail and names will also be listed on the UZ website.
Period: 26 June to 11 August 2017
Registration Dates: 26-30 June 2017
Tuition & Accommodation Fees: Enquire from Admissions Office
FACULTY OF AGRICULTURE
| | |
| --- | --- |
| *AS102 | AGRICULTURAL BIOCHEMISTRY 1 |
| *AS103 | PRINCIPLES OF ANIMAL SCIENCE |
| *AS104 | AGRICULTURAL BIOCHEMISTRY II |
| *AS116 | PRINCIPLES OF BIOCHEMISTRY |
| *AS213 | LIVESTOCK IMPROVEMENT 1 |
| *AS/CR110 | INTRODUCTION TO STATISTICS FOR AGRICULTURE |
| | |
| *CR102 | PLANT BIOLOGY |
| *CR108 | PRINCIPLES OF GENETICS |
| *CR218 | INTRODUCTION TO WEED SCIENCE |
| *CR222 | PRINCIPLES OF GENETICS AND PLANT BREEDING |
| *CR338 | FLORICULTURE |
| *CR339 | POST-HARVEST PHYSIOLOGY AND PROCESSING OF HORTICULTURE CROPS |
FACULTY OF ARTS
SHORT COURSES
NDEBELE FOR BEGINNERS

SHONA FOR BEGINERS

KISWAHILI FOR BEGINNERS

TONGA FOR BEGINNERS

CERTIFICATE IN TRANSLATION AND INTERPRATATION STUDIES

PORTUGUESE (ELEMENTARY)
*THA1080 INTRODUCTION TO ACTING AND PERFORMANCE
*THA1060 THEATRE STUDIES: HISTORY, TEXT PERFORMANCE AND COMMUNICATION
* PL2030 MORAL PHILOSOPHY
* EH1050 ECONOMIC HISTORY OF PRE-COLONIAL AFRICA
* RS3680 RELIGION AND ETHICS
* HS1010 INTRODUCTION TO THE STUDY OF HISTORY
| | |
| --- | --- |
| *KIS202 | VARIETIES OF WRITTEN KISWAHILI |
| *KIS204 | ADVANCED SPOKEN AND WRITTEN KISWAHILI |
| *ND2000 | NDEBELE POETRY |
| *ND2140 | TRANSLATION |
* EL1050 INTRODUCTION TO LITERARY MODES AND CRITICAL APPRECIATION
* EL3090 ADVANCED STUDIES IN AFRICAN LITERATURE AND DEVELOPMENT THEORIES
| | | |
| --- | --- | --- |
| *THA1050 | | INTRODUCTION TO THEATRE STUDIES |
| *THA1070 | | INTRODUCTION TO DANCE AND DANCE FORM |
| *THA2110 | | INTRODUCTION THEATRE IN AFRICA AND CONCEPTS IN STAGECRAFT |
| *THA2120 | | THEATRE IN AFRICA AND CONCEPTS IN STAGECRAFT |
| *THA2060 | | APPLIED ACTING |
| *THA2070 | | INTRODUCTION TO USES OF THEATRE |
| *THA2080 | | PROJECT IN USES OF THEATRE |
| *THA3140 | | DIRECT WORKSHOP AND TOPICS IN THEATRE AND SOCIETY |
| *THA3180 | | SCRIPTWRITING FOR FILM AND TELEVISION |
| *ND1120 | | INTRODUCTION TO NDEBELE PHONOLOGY |
| *SH1120 | | INTRODUCTION TO SHONA PHONOLOGY |
| *SH1130 | | INTRODUCTION TO SHONA MORPHOSYNTAX |
| *ND1110 | | INTRODUCTION TO NDEBELE POETRY AND DRAMA |
| *KIS101 | | INTRODUCTION TO KISWAHILI |
| *KIS103 | | INTRODUCTION TOKISWAHILI CULTURE AND CIVILIZATION |
| *KIS201 | | KISWAHILI LINGUISTIC STRUCTURE |
| *KIS203 | | INTRODUCTION TO KISWAHILI ORAL LITERATURE |
| *SH3120 | | SHONA DIALECTS |
| *EH1040 | | DEVELOPMENT OF ECONOMIC THOUGHT |
| *EH1030 | | INTRODUCTION TO RESEARCH METHODS IN ECONOMIC HISTORY |
| *EH2010 | | ECONOMIC HISTORY OF COLONIAL ZIMBABWE |
| *HS1010 | | INTRODUCTION TO THE STUDY OF HISTORY |
| *CSAG104 | | ACADEMIC COMMUNICATION SKILLS FOR AGRICULTURE AND ENVIRONMENTAL SCIENCE |
| *CSAR1010 | | ACADEMIC COMMUNICATIONS SKILLS FOR ARTS |
| *CSAR2021 | | PROFESSIONAL COMMUNICATIONFOR ARTS AND LIFE SKILLS |
| *CSCO102 | | ACADEMIC COMMUNICATION SKILLS FOR COMMERCE |
| *CSCO104 | | PROFESSIONAL COMMUNICATION FOR COMMERCE AND LIFE SKILLS |
| *CSHS101 | | ACADEMIC COMMUNICATION SKILLS FOR HEALTH SCIENCES |
| *CSHS103 | | PROFESSIONAL COMMUNICATION SKILLS FOR HEALTH SCIENCES AND LIFE SKILLS |
| *CSED101 | | ACADEMIC COMMUNICATION SKILLS FOR EDUCATION |
| *CSEN101 | | ACADEMIC COMMUNICATION SKILLS FOR ENGINEERS |
| *CSSO101 | | ACADEMIC COMMUNICATION SKILLS FOR SOCIAL STUDIES |
| *CSSO103 | | PROFESSIONAL COMMUNICATION SKILLS FOR SOCIAL STUDIES AND LIFE SKILLS |
| *CSSC101 | | ACADEMIC COMMUNICATION SKILLS FOR SCIENCE |
| *CSSC202 | | PROFESSIONAL COMMUNICATION FOR SCIENCE AND LIFE SKILLS |
| *CSVE101 | | ACADEMIC CMMUNICATION SKILLS FOR VETERINARY SCIENCE |
| *LG1010 | | INTRODUCTION TO THE STUDY OF THE STRUCTURE OF LANGUAGE |
| *LG1020 | | INTRODUCTION TO PHONETICS AND PHONOLOGY |
| *RS1010 | | INTRODUCTION TO PHENOMENOLOGY OF RELIGION |
| *RS1020 | | INTRODUCTION TO WORLD RELIGIONS |
| *RS1030 | | INTRODUCTION TO OLD TESTAMENT |
| *RS1040 | | INTRODUCTION TO NEW TESTAMENT STUDIES |
| *RS3370 | | LIFE AND MINISTRY OF JESUS AND PALESTINIAN CHRISTIANITY |
| *RS3490 | | INTRODUCTION TO THE STUDY OF WOMEN IN RELIGION |
| *RS3670 | | INTRODUCTION TO RELIGION AND ETHICS |
| *HRS0100 | | ELEMENTARY BIBLICAL HEBREW: GRAMMAR AND SYNTAX |
| *HRS1330 | | ORIGINS OF PROPHECY AND ISRAELITE PRE-CONONICAL PROPHETS |
| *HRS0750 | | CHRISTIANITY IN AFRICA FROM ANTIQUITY TO 1500* |
| *PL1010 | | BASIC LOGIC |
| *PL1020 | | INTERMEDIATE LOGIC |
| *PL1030 | | INTRODUCTION TO PHILOSOPHY |
| *PL2010 | | FORMAL LOGIC |
| *PL2050 | | HISTORY OF AFRICAN PHILOSOPHY |
| *PL3030 | | PRE-SOCRATICS |
| *PL3370 | | SOCIAL AND POLITICAL PHILOSOPHY |
| *CLS1010 | | INTRODUCTION TO ANCIENT GREECE |
| *CLS2140 | | GREEK ART |
| *CLS2160 | | CLASSICAL DRAMA |
| *CLS2190 | | CLASSICAL PHILOSOPHY |
| *CLS3050 | | ADVANCED TOPICS IN MYTHOLOGY |
| *CLS3090 | | ADVANCED TOPICS IN ART |
| *EL2050 | | INTRODUCTION TO LITERARY MODES AND CRITICAL APPRECIATION |
| *EL1060 | | INTRODUCTION TO ZIMBABWEAN LITERATURE, PROSE, POETRY AND DRAMA |
| *EL2070 | | WEST AFRICAN LITERATURE, PROSE, POETRY AND DRAMA INCLUDING FRANCOPHONE LITERATURE |
| *EL2080 | | THEORIES OF LITERATURE |
| *EL2000 | | AFRICAN - AMERICAN AND CARIBBEAN LITERATURE |
| *EL2100 | | LITERATURE AND SOCIALIST THOUGHT |
FACULTY OF COMMERCE
SHORT COURSE
FINANCE FOR BUSINESS MANAGERS AND PROFESSIONALS (3 DAY COURSE)
*AC408
ADVANCED FINANCIAL ACCOUNTING 1
*AC405
TAX LAW

*AC421

INTERNATIONAL REGULATORY FRAMEWORK 1

*AC422

INTERNATIONAL REGULATORY FRAMEWORK 2

*BS418

INVESTMENT AND PORTFOLIO MANAGEMENT
FACULTY OF ENGINEERING
| | |
| --- | --- |
| | |
| | |
| *SV210 | INFORMATION AND PROGRAMMING SYSTEMS |
| *ME104 | MECHANICAL ENGINEERING DRAWING |
| *ME203 | ENGINEERING DRAWING AND DESIGN |
| *ME204 | THERMOFLUIDS |
| *MIE 315 | ENVIRONMENTAL HEALTH MANAGEMENT AND SAFETY |
| | |
FACULTY OF LAW
| | |
| --- | --- |
| *LB 104 | HISTORY OF ROMAN AND ROMAN-DUTCH LAW |
| *LB105 | STATUTORY INTERPRETATION |
| *LB203 | FAMILY LAW |
| *LB204 | DELICT |
| *LB206 | CIVIL PROCEDURE (LOWER COURTS) |
| *LB302 | CIVIL PROCEDURE (SUPERIOR COURTS) |
| *LB301 | ACCOUNTING FOR LEGAL PRACTITIONERS |
| *LB401 | CLINICAL AND PRACTICAL SKILLS TRAINING |
| *LB201 | CRIMINAL PROCEDURE |
| *LB208 | EVIDENCE |
| *LB201 | CONVEYANCING |
| *LB022 | NOTARIAL PRACTICE |
FACULTY OF SCIENCE
HCH101 PHYSICAL CHEMISTRY 1
HCH102 INORGANIC CHEMISTRY 1
HCH103 ORGANIC CHEMISTRY 1
HCH104 ANALYTICAL CHEMISTRY 1
HFN410 CLINICAL NUTRITION AND DIETETICS
HMTH401 REAL ANALYSIS 3
FACULTY OF SOCIAL STUDIES
*REM 102

URBAN ECONOMICS 1

*REM 103

STATISTICS

*RUP 114

STATISTICS

*RUP 115

INTRODUCTION TO SPATIAL PLANNING

*RUP118

DESIGN OF LANDUSE PLANS

*SOC110

INTRODUCTION TO SOCIAL AND ECONOMIC ANTHROPOLOGY

*SOC202

INTRODUCTION TO QUANTITATIVE RESEARCH METHODS

*ECON 105

DESCRIPTIVE STATISTICS AND PROBABILITY MODELS IN ECONOMICS

*ECON106

MATHEMATICS FOR ECONOMICS

*ECON110

SAMPLING THEORY AND STATISTICAL INFERENCE IN ECONOMICS

*ECON111

MATHEMATICSFOR ECONOMIC ANALYSIS

*ECON201

APPLIED STATISTICS

*ECON 205

MATHEMATICS FOR ECONOMICS II

*ECON 301

DEVELOPMENT ECONOMICS

*ECON 302

MACROECONOMIC THEORY AND POLICY

*ECON 303

MICROECONOMIC II

*ECON 311

AGRICULTURAL MARKETING

*ECON312

AGRICULTURAL ECONOMIC POLICY

*ECON 313

ECONMETRICS II

*ECON314

INTERNATIONAL ECONOMICS

*ECON317

NATURAL RESOURCE ECONOMICS

*ECON 319

INTRODUCTION TO LABOUR ECONOMICS

*ECON320

PUBLIC FINANCE THEORY

*ECON321

LABOUR ECONOMICS

*ECON322

PUBLIC FINANCE POLICY AND PRACTICE

*PSY112

INTRODUCTION TO PSYCHOLOGY

*PSY113 INTRODUCTION SOCIAL PSYCHOLOGY

FACULTY OF VET SCIENCE

SORT COURSES

BASIC CATTLE MANAGEMENT

ARTIFICIAL INSEMINATION

REPRODUCTION MANAGEMENT COURSE

APPLICATIONS AND FURTHER INFORMATION
Application forms are available upon payment of a non-refundable fee of $20 at any CBZ Branch nationwide. The Account details are as follows:
Account Name: University of Zimbabwe
Branch: Kwame Nkrumah Ave
Account Number: 01120770100042
For more information on fees for the courses, please contact:
The Senior Assistant Registrar (Admissions)
University of Zimbabwe
P.O. Box MP 167
Mount Pleasant
HARARE
Tel: 04 303211 ext 11116/11181. This email address is being protected from spambots. You need JavaScript enabled to view it.