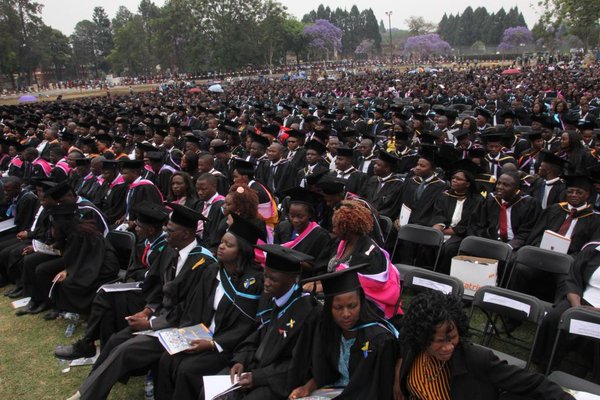 The University of Zimbabwe 2017 Graduation Ceremony will be held on FRIDAY 15 SEPTEMBER 2017 at the UZ Athletics Stadium. Graduands and their guests are required to be seated by 0800 hours..
1. PURCHASE OF ACADEMIC DRESS
Academic dress is available from the Faculty of Education after payment of a $75 graduation fee.
2. ADMISSION TICKETS
Admission to the Graduation venue will be strictly by TICKETS ONLY. Graduand and Guest tickets are available for collection from Faculty Offices up to THURSDAY 14 SEPTEMBER 2017. Please note that only Graduands and Guests with invitation
cards will be allowed to enter the University Campus and the Graduation venue.
3. REHEARSALS
Rehearsals will be held on Thursday 14 September 2017 starting at 1415 hours at the Athletics Stadium.
4. LIVE BROADCAST OF THE CEREMONY
The Graduation Ceremony will be broadcast live on ZBC Television as well as livestreamed on YouTube.
Director, Information and Public Relations Office
Telephone: 303211 Ext. 11334/11159;E-mail: This email address is being protected from spambots. You need JavaScript enabled to view it.