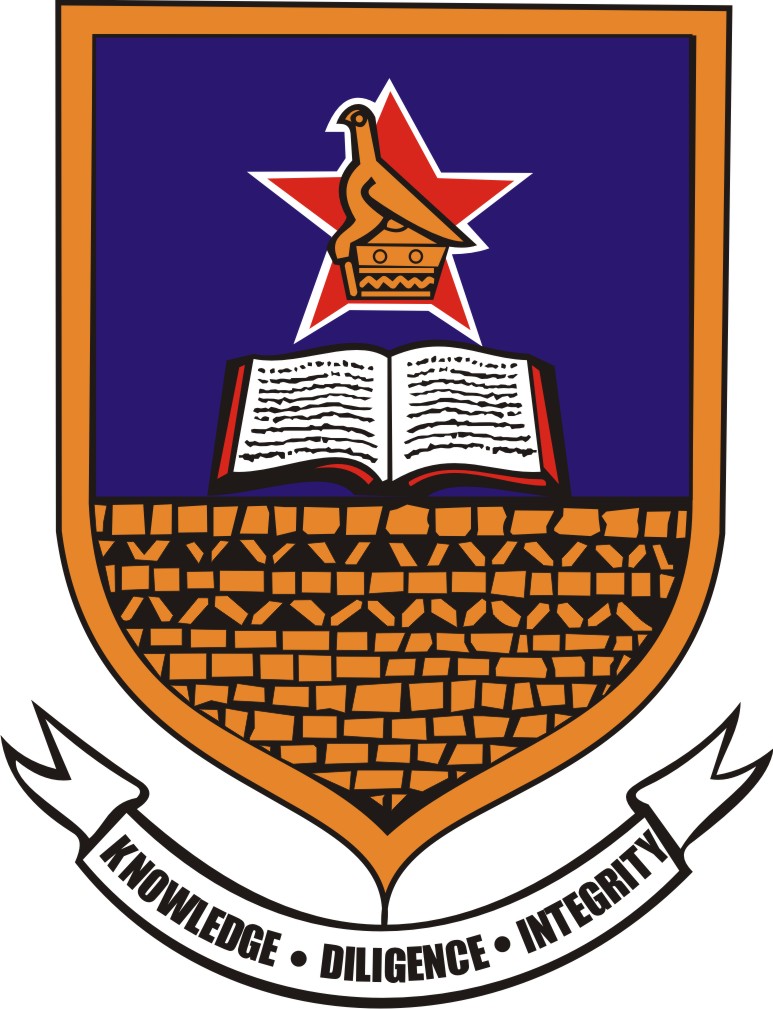 The University of Zimbabwe wishes to advise applicants for February 2018 intake that they have been offered places as shown below.
Offer letters are available for collection at the University Admissions Office, Mt Pleasant. Offer letters can be collected before or after the payment of fees as outlined below.
REGISTRATION
Registration for the February intake is open from Monday 05 February 2018. Full fees must be paid immediately. Successful applicants must visit their Faculty Offices at UZ for registration after payment of full fees. After the 23RD of February 2018, successful applicants who would not have paid their fees and completed the registration exercise will forfeit their places. Details of full fees are contained in the offer letters or visit http://www.uz.ac.zw/index.php/current-students/undergraduates/fees.Those failing to access the website can contact UZ Admissions Office on 04 303211 Ext 11181,11116,11114
Banking Details
Full fees must be deposited at any Commercial Bank of Zimbabwe(CBZ) branch nationwide using the bank account details shown below. Applicants can also make use of the POS facility at UZ. Please quote the correct student registration number as provided below against your name when you process the deposit.
Account Name: University of Zimbabwe
Bank: Commercial Bank of Zimbabwe
Branch: Kwame Nkrumah Avenue, Harare
Account Number: 01120770100052
Branch Sort Code: 6101
Swift Code: cobzzwhaxxx
3: Accommodation
Limited on campus accommodation is available at $450.00 per semester full board on a first come first served basis.
NB: Payment for Accommodation ($450.00) can only be made after completion of Registration, online application for accommodation and confirmation of offer of residence
5

. Important Dates
Registration: IMMEDIATE
Compulsory Orientation: 22-23 February 2018
Lectures commence on 26 February 2018
ANY QUERIES SHOULD BE DIRECTED TO THE ADMISSIONS OFFICE ON 303211 EXT 11181,11116,11114 OR admissions @admin.uz.ac.zw
NOTE THAT ADMISSIONS PROCESSES ARE ONGOING. MORE LISTS TO FOLLOW. CHECK UZ website and UZ academic registry facebook page for updates
| | | | |
| --- | --- | --- | --- |
| Surname | Firstname | Programme Code | Reg Number |
| Abraham | Mercy | HACCO | R182942Z |
| ACHANGA | TSITSI | BSCFSSC | R181941B |
| AGUSHITU | ESNATH FLORENCE | HETT | R181509X |
| ALFISHA | YOLANDA | HSOSS | R181459M |
| Ambasi | Decorous Perseverance | HPOSS | R181422S |
| AMISI | TAPIWA BLESSED | HASC | R181691D |
| Antonio | Evy N | HACCO | R183033W |
| Antonio | Mitchel | HACCO | R182965H |
| Asani | Jameel Rajab | CTHSC | R181574J |
| BANDA | RACHEL ASHLEY | HBBSC | R183049N |
| Banda | Melissa Tafadzwa | HBSCTC | R183155J |
| BANDASON | EMMANUEL | HPSS | R181639M |
| Bangajena | Tanaka Ryan | HPOSS | R181405F |
| BAPATA | LUCY MATIPA | HPOSS | R181471R |
| Baramasimbe | Tariro Grace | HASC | R181718C |
| Bare | Tendai Jean | HTHMC | R183229Q |
| Basera | Ishel | GLHSC | R182283Y |
| BASIRA | ANESU OPHIAS | HETT | R181511T |
| Baye | ASHLEY TSUNGAI | HPSS | R181646U |
| BENHURA | MELISSA | HENMET | R183395M |
| BEREJENA | CLEMENTINE IRENE | HENCEE | R182901X |
| BEREKERAI | TERRY GODFREY | HPOSS | R182784W |
| BHAMU | LAWRENCE TAKWANA | HBAE | R182209H |
| BHEBHE | GRACE NOKWANDA | HTHMC | R181650T |
| BHINGWA | NYARADZO | HHSA | R182317X |
| bhuka | delphine | HSOSS | R182722C |
| BHUNU | MARK | HBSCTC | R182007A |
| BIMHA | SHARON | HPSS | R182769Q |
| BINGANDADI | MUSLIN TAMBUDZAI | GLHSC | R182274G |
| Binzi | Kudakwashe L | CTHSC | R181724U |
| BIRI | FARAI | HADSS | R182829Q |
| BIZA | TSITSI | HENCEE | R182090D |
| BODZO | CONRAD | HACCO | R182079J |
| BODZO | TENDAI MOLLY | HENMEE | R182457D |
| bokisi | tavonga leeroy | HPOSS | R181425N |
| BOKOSHO | PANASHE SHEPHERD | HACCO | R182074L |
| BONZO | BENJAMIN TATENDA | HGGISSC | R182381Q |
| BORIWONDO | KIMBERLY | HAMAPS | R181904T |
| Boswell | Ian Lorenzo | HENMEE | R183337E |
| BOTE | FADZANAI MADELEEN TANAKA | HELPOBA | R181932G |
| BOTSO | KAREN RUFARO | HACCO | R182940H |
| BROWN | CHANELLE PAIGE | BVSc | R181666X |
| BULINDA | TAPSCOUTY | HRUPSS | R182651E |
| BUNGU | SHAMISO | HPSS | R181636E |
| BUNU | HILARY CHIEDZA | HTHMC | R181656X |
| Burumu | Moira Yeukai | HBBSC | R183081C |
| BUTAWU | EMMANUEL | HACCO | R182086P |
| BUTETE | LEISLEY | HASC | R181686C |
| Buto | Trevous | HENAE | R183349H |
| BVOCHORA | PROUD TINOTENDA | HMEE | R183372X |
| BVUMBI | TAKUDZWA | HTHMC | R181664C |
| BVUNZAWABAYA | TAFADZWA | HTHMC | R183212D |
| Bvure | Anopa | HBBSC | R182000T |
| BWANALI | MPHO | HETT | R181486W |
| CHABATA | CLIFFORD | HPLCLSA | R181931A |
| CHABVUNDURA | TATENDA EMMANUEL | HETT | R182820D |
| CHAGADAMA | GODKNOWS | HGGISSC | R182375Z |
| CHAHWETA | OLLIPAR | HSOSS | R182740A |
| CHAIPA | NATALIE ANESU MUSAWENKOSI | BZHSC | R181953P |
| CHAITEZVI | TINASHE HILLARY | HASC | R181676N |
| chakaamba | jeremiah tererai | HENAE | R182087U |
| CHAKAAMBA | TAKUDZWA | HGGISSC | R182413U |
| CHAKADYA | EURITAH COLLETAH | HAMAPS | R181910H |
| CHAKALAMBA | PRIMROSE TAFADZWA | BCHSC | R181864U |
| chakanyuka | pamela catherine | HASC | R181719L |
| CHAKANYUKA | RUTENDO | HGGISSC | R182365W |
| CHAKAODZA | NOMSA | HTHMC | R183217P |
| CHAKO | VIMBAI | HBBSC | R181976F |
| Chakumbira | Lucy | HADSS | R181791U |
| CHAKUVINGA | LOVEMORE | HENAE | R183351S |
| CHAKWANA | MUTSAWASHE PATRICK | HPOSS | R182781G |
| Chakwizira | Wesley | HMEE | R183368N |
| CHALEKA | MICHELLE FADZAISHE | HSOSS | R181460G |
| Chamaona | Apology John | HETT | R182862P |
| CHAMBA | GERALD KUDAKWASHE | BCHSC | R181876T |
| CHAMBOKO | KUDAKWASHE LEO TAFIREYI | GLHSC | R182278N |
| Chamhere | Vimbai | HBAE | R182206A |
| CHAMISA | TINASHE | HACCO | R182073R |
| CHAMUNORWA | PANASHE CHARLOTTE | BSCFSSC | R181939H |
| CHAMUNORWA | SIMBARASHE | HADSS | R181782C |
| CHANDIWANA | SHADRECK | HSOSS | R182742V |
| CHANENGETA | RUSSEL | HEPTDETD | R182229C |
| CHANZA | TINASHE | HGGISSC | R182451U |
| CHAPANZIRA | SIMBARASHE | HPSS | R181616B |
| CHAPARIKA | INNOCENT | HENCEE | R182089X |
| CHAPATA | TINASHE | HETT | R182870Z |
| CHAPENDAMA | LEO TAVONGA MUZUVA | HBBSC | R183112X |
| CHAPFUDZA | TANAKA | GLHSC | R182497Y |
| Chapfugama | Marceline | HACCO | R183023T |
| Chapwanya | Shingirai Nyasha | HETT | R181500S |
| Charakupa | Venus Tanyaradzwa | HTHMC | R183278M |
| CHARENGA | ROSEMARY VIMBAINASHE | HASC | R181711L |
| CHARI | THEOPHILOUS | HSOSS | R182737K |
| Charles | Akudzwe | HBBSC | R183064N |
| CHARUMA | CHIEDZA | HTHMC | R183307P |
| CHASI | CHARLEEN RURAMAI | HSOSS | R182706R |
| Chataira | Rudo Beatrice | HSOSS | R181464Q |
| CHATIKOBO | PAIDAMOYOWASHE | HBBSC | R183055A |
| CHATINDIARA | LAWRENCE | HASC | R169191H |
| Chauke | Muzamani Mananga | HENMEE | R182461Q |
| Chaumbwa | Christine | HPOSS | R181419F |
| CHAUNOITA | PETER | HBSCTC | R183173L |
| CHAUNOITA | NYASHA | CTHSC | R182576E |
| Chauruka | Takudzwa | HTHMC | R183267J |
| CHAWAFAMBIRA | TINASHE TIMOTHY | HMEE | R182150S |
| Chawarika | David Kudzaishe | HPOSS | R181433L |
| CHENA | ROSELINE | HACCO | R182082F |
| Chesango | Zivaiishe Ropafadzo | HBBSC | R183100N |
| Chevo | Shingai | HBBSC | R183085P |
| CHIBANDA | PRECIOUS | HACCO | R183000M |
| CHIBHAKERA | INNOCENT TAWANDA | HENCEE | R182930D |
| CHIBHINJANA | YVONNE | HECSS | R181552H |
| CHIBINYA | ELSA MOSES | HBBSC | R181983P |
| Chiboyiwa | Nyarai Jesca | HPOSS | R181399F |
| CHIBUNDU | LIONEL | HMEE | R183362T |
| CHIBVONGODZE | TINOVIMBANASHE | HSOSS | R182712V |
| Chicha | Nathasha | HENCEE | R182917Q |
| Chidamba | Hope Mukudzeyi | HTHMC | R183285G |
| CHIDAWANYIKA | CHARMAINE CHIEDZA TADIWANASHE | HETT | R181501R |
| CHIDAWANYIKA | SHEILA GAMUCHIRAI | HGGISSC | R182421L |
| CHIDEYA | TAPIWA | HMEE | R183363V |
| CHIDIKWINDI | MUNASHE PERPETUAL | HPOSS | R181407J |
| CHIDODO | MILLICENT RUVIMBO | HSOSS | R181455U |
| CHIDUKU | BELINDA | HBSCTC | R183179A |
| Chidzanga | tariro florence | HTHMC | R183214M |
| Chidzwanda | Vincent Munyaradzi | HBSCTC | R183175W |
| Chifamba | Tinotenda Cassim | CTHSC | R182871G |
| CHIFAMBA | CHARITY TARIRO | HASC | R181684G |
| Chifamba | Ngaakudzwe Tinotenda | HGGISSC | R182439D |
| Chiganze | Luwis | HACCO | R183031J |
| CHIGAPA | BRAVE | MTHSC | R182513J |
| CHIGIJI | ENSILY TAKUDZWA | HBBSC | R183089Q |
| CHIGODORA | OSCAR KUDZANAI | HPBB | R182183E |
| CHIGODORA | MELISSA TANATSWA | HPSS | R181642L |
| CHIGONERA | PRESTIGE GODCARES | HPOSS | R181427Y |
| CHIGOVA | TATENDA TIRIVAVIRI | HEPTDETD | R182233Q |
| CHIGUBU | ANDREW | DTIS | R181734H |
| CHIGUNDU | DANIEL | DTIS | R181729P |
| Chiguri | Ricardo Takudzwa | HTHMC | R183226M |
| CHIGWIDA | JOSEPH | HELA | R181888S |
| Chigwida | Stembile | HSOSS | R182717F |
| Chigwidi | Melody | HACCO | R182952M |
| CHIHAMBAKWE | PANASHE HENRY | HBBSC | R183088J |
| CHIHOMBIRI | PORTIA | CHHSC | R182157M |
| Chihwayi | Anesu | HPOSS | R182782F |
| CHIINZE | RUMBIDZAI MELISSA | HPOSS | R182798W |
| CHIKANDA | TICHAONA ARTHUR | HENMET | R183382G |
| CHIKARA | MARVELLOUS M | HENMEE | R183314V |
| CHIKAURA | ANDREW DON | HTHMC | R183282C |
| CHIKAURA | TANATSWA | HPSS | R181622L |
| CHIKAZHE | COURAGE | HENCEE | R182102R |
| Chikazhe | Tofara Cavi Chari | HASC | R182595V |
| chikohomero | jonathan tinotenda | HENCEE | R182093U |
| CHIKOMBA | TRICIA | HSOSS | R182729U |
| Chikomo | Hollywood Tungamirai | HASC | R181700L |
| CHIKONAMOMBE | KUMBIRAI TAFADZWA | HSWSS | R182613D |
| chikondowa | lincoln | HASC | R181690U |
| Chikono | Theresa Tinotenda | HPOSS | R181472K |
| CHIKONZO | RUTENDO MARVELLOUS | HBBSC | R183104E |
| CHIKORE | DENZEL TINOTENDA | HTHMC | R183196Z |
| CHIKOSHA | TAFADZWA KELVIN | HSOSS | R181462R |
| Chikoto | Artwell | HPBB | R182200X |
| CHIKOTO | TINOTENDA | HASC | R182533N |
| CHIKOTORA | VARAIDZO PRUDENCE | HFRTP | R182331J |
| CHIKOVO | BERNARD PANASHE | HENMEE | R182144Y |
| Chikowero | Tinotenda | HENEENG | R182484A |
| CHIKOWORE | TADIWANASHE PHILLIP | HACCO | R182069H |
| CHIKOWORE | TAFADZWA TINOTENDA | HBBSC | R183124B |
| CHIKOWORE | RUMBIDZAYI AYANDA MOREBLESSING | CHHSC | R182156Z |
| CHIKUHUHU | MITCHELL VIMBISO | HENEENG | R183412D |
| CHIKUKU | TAFARA | HENEENG | R182111L |
| Chikundura | Takunda Claudio | HTHMC | R183304F |
| Chikurunhe | Innocent Ngonidzashe | HACCO | R182990T |
| CHIKUVADZE | NGONIDZASHE LAWRENZO | CTHSC | R181603K |
| Chikuvanyanga | Tafadzwa | HSOSS | R181453C |
| Chikuwanyanga | Enock Chamunorwa | STSHSC | R181971T |
| Chikwanda | Derek Tanaka | HPBB | R182197S |
| CHIKWANDA | MELISSA TAPIWA | HACCO | R182019J |
| chikwanda | tania | HENEENG | R182115T |
| CHIKWANHA | MICHELLE-GINA TATENDA | HELPOBA | R181933B |
| CHIKWENGA | KELVIN | CTHSC | R182557Q |
| Chimanga | Prisca Ropafadzo | HTHMC | R183260H |
| CHIMBAMBA | GINA CHIDO | HRUPSS | R182661Y |
| CHIMBOZA | TANAKA AISHA | HSWSS | R182629K |
| CHIMBWANDA | ARNOLD TINOTENDA | HSOSS | R182710P |
| chimedza | goodwell | HENMET | R183403G |
| CHIMERE | RONALD HOPEDOM | HPSS | R182765A |
| CHIMHUNGA | PROSPER | HACCO | R183002A |
| CHIMINYA | TANAKA ANTONETTE | HMEE | R182149Z |
| CHIMOMBE | SAMANTHA | BZHSC | R181962C |
| CHIMONYO | RONALD | HBBSC | R181982D |
| Chimuka | Paidamoyo | HBBSC | R183062R |
| CHIMUKUPETE | KUMBIRAI EMMANUEL | CTHSC | R181584R |
| Chimuti | Vongaiishe Prudence | BZHSC | R182593R |
| Chimutsotso | Takudzwa Alistair | HACCO | R183006F |
| CHIMWAYA | NICOLE KUZIVAKWASHE | HBSCTC | R182014P |
| CHIMWAYI | RUVIMBO | HMEE | R183369V |
| CHINAMATIRA | DEBORAH RUSUNUNGUKO | HAABEAM | R182173N |
| Chinembiri | Trust | HBBSC | R183044Z |
| CHINGANGA | HENRIETTA | HPBB | R182188Q |
| CHINGARA | KELVIN KUDZAI | HFRTP | R182322P |
| CHINGOMBE | PRINCESS | HENMET | R183381U |
| CHINGORIWO | BARNABAS | HFRTP | R182321L |
| CHINGOZHORO | OBERT | HHSRSA | R181901K |
| Chingwaro | Elizabeth | HETT | R181508J |
| Chinoda | Tadiwanashe | HSOSS | R182713G |
| Chinyama | Nyasha David | HSWSS | R182612W |
| CHINYAMUTANGIRA | MASIMBA | HACCO | R182020H |
| CHINYANGA | ANTONETA | HPOSS | R181411Z |
| Chinzowu | Darlington | HMEE | R183360M |
| Chinzvende | Tamuka James | CTHSC | R181576K |
| chiororo | seldom maruwa prince | HACCO | R182950Y |
| CHIPAKWE | LINOS | HENMEE | R182135P |
| Chipandambira | Trish Tatenda | HACCO | R182993N |
| CHIPANGULA | BRENDA WINNIE | HACCO | R182027K |
| CHIPANGURA | LORRAINE KUDAKWASHE | HBSCTC | R183180T |
| CHIPANGURA | KARREN PLAXEDES | CTHSC | R182560Y |
| Chiparausha | Bertha | HTHMC | R183296W |
| CHIPEPEREKWA | TINODAISHE M | HSOSS | R182716D |
| CHIPERE | NGONIDZAISHE LINCOLN | HTHMC | R181652H |
| CHIPETURE | ALLISTER TINASHE | HENMET | R183383K |
| CHIPUMHA | PANASHE ALEXIO | HPBB | R182194K |
| CHIPUNZA | PANASHE GODFREY | HPSS | R181640Y |
| Chirango | Munashe Bervely | HENCEE | R182899R |
| CHIREMBA | VICTOR TAKUDZWA | HENEENG | R182483R |
| Chirenje | Ropafadzo Pitnance | HENMET | R183404C |
| CHIRINDA | TINASHE | HACCO | R183017X |
| Chiringa | Cosmas Joel | BCHSC | R181874A |
| Chironda | Tinotenda Grace | HBBSC | R183090J |
| Chironga | Providence Osbert | HACCO | R182984Q |
| Chironga | Daisy | CTHSC | R181593L |
| Chirongoma | marvellous tafadzwa | HTHMC | R183208T |
| CHIROWODZA | TAFADZWA | HACCO | R182045N |
| CHIRUME | PRIVILEDGE | DTIS | R181732R |
| CHIRUME | KUDZAI | HSWSS | R182624T |
| Chisadza | Nyashadzashe Beverly | HTHMC | R183219E |
| CHISHANGA | SIMBARASHE | HTHMC | R183207R |
| CHISIPOCHINYI | GRAHAM | HECSS | R182688Q |
| CHISOKO | TAFADZWA LINVAL | CTHSC | R181563R |
| CHISVO | TRISH KUDZAI | HASC | R181699G |
| Chisvusva | Takudzwa Grace | HACCO | R182078B |
| Chitaka | Denzel Andrew | HTHMC | R183236S |
| CHITANGA | DELMAR ISRAEL TITSWALO | HEHA | R181928A |
| CHITANI | CHIDO C | HGGISSC | R182448Z |
| CHITAURO | SANDRA RUMBIDZAI | HPOSS | R181465K |
| chitehwe | marshall tinotenda | HENMEE | R183321G |
| CHITEMERE | TENDAI TRUST | HACCO | R182047V |
| CHITEMERERE | DARSHEL VIMBAI JAWETT | HASC | R182531B |
| Chitimbe | Intergrate | HTHMC | R183238G |
| CHITINDI | TANAKA MONICA | HPOSS | R182805E |
| Chitiwa | Prince | HACCO | R182953L |
| CHITIYO | RUTENDO LILLY INGRID | HAMAPS | R181915B |
| CHITONGO | NYASHA | HPOSS | R181380X |
| Chitore | Bongai Peter | HPSS | R181630X |
| CHITOWA | RYAN TAKUDZWA | HAMAPS | R181908D |
| Chitsa | Tanyaradzwa | HENMEE | R182458C |
| CHITSIKE | TINOTENDA FLORENCE | HSOSS | R182718A |
| CHITSINDE | LYNN NOMALANGA | HTHMC | R183290K |
| Chitsunge | Rowland Watifadza | HACCO | R183007A |
| Chituku | Kudzanai | HBSCTC | R183170W |
| CHITUTE | KUDZANAI JOHANNES | HSOSS | R181437Y |
| CHITUWO | RUVIMBO PORTIA | BCHSC | R181860V |
| CHITUWU | TINAYE | MTHSC | R182515N |
| CHIUNDA | RUTENDO ETHEL | HSOSS | R182705R |
| CHIUNYA | ANDY | HLSAELPVA | R182211A |
| CHIURA | MICHELLE | HPSS | R182778Q |
| CHIVHENGE | BLESSING WADZANAI | HACCO | R183005X |
| CHIVINGE | ADRIAN NKOSANA | HBAE | R182208J |
| CHIWAKA | TAKUDZWA | HGGISSC | R182380P |
| CHIWANGA | TATENDA THERESSA RUVIMBO | HTHMC | R183259B |
| CHIWARA | NATASHA | HAGR | R182215P |
| CHIWARA | BESCA, KUMBIRAISHE | HTHMC | R183293N |
| CHIWARA | BLESSING | HENMEE | R182146R |
| Chiwara | Nigel Tatenda | HGGISSC | R182436R |
| Chiware | Margaret | HTHMC | R183234M |
| CHIWESHE | TATENDA LOVEMORE | HBSCTC | R183158X |
| CHIWESHE | CLARA TENDAI | HASC | R182600F |
| Chiyangwa | Purity | HACCO | R182974B |
| CHIZANGA | RUMBIDZAI | HTHMC | R183206D |
| CHIZUZU | DAPHINE FARISAI | HSOSS | R182703P |
| Choba | Courtney Tafadzwa | HTHMC | R183289R |
| CHODOKUFA | TATENDA MARIKO | HMEE | R182148K |
| CHOGA | VINCENT | HACCO | R182026N |
| CHOGUMAIRA | KUDZAI PHILLIP | HBBSC | R183068B |
| Chokuona | Munashe | HENEENG | R182478P |
| CHOLIYA | BLESSED | HBSCTC | R183142L |
| Chomuyeke | Brian | HECSS | R181543U |
| Choto | Leobah Tinoteda | HENMEE | R183328N |
| CHOTO | TANAKA LISA | HPOSS | R181408W |
| Chuma | John. Tatenda | HACCO | R183025X |
| CHUMA | ARNOLD ANESU | HASC | R181683A |
| CHUWE | ASHWELL | HTHMC | R183264M |
| CLEOPATRA | ARIGONDIA | HAMAPS | R181911R |
| Clever | Kudzai | HACCO | R182955Y |
| DAHWA | MITCHELLE CHIDO | HTHMC | R183195U |
| DAHWA | DIANA TAKUDZWA | HGGISSC | R182404A |
| DAMBUDZO | KUDZAI ELIAS | HBSCTC | R182006C |
| DANDIRA | TAKESURE | HBSCTC | R183145K |
| Dangare | Michelle Takudzwa | CTHSC | R181579A |
| Dangiro | Watson | HBBSC | R183131S |
| DANIEL | TAKUDZWA | HBBSC | R183119T |
| Deka | Allan | HENMEE | R183317J |
| Deke | Tafara Tariro | HBBSC | R183052Q |
| DEMBERERE | SARUDZAI | HASC | R181706Y |
| DERA | TREVOR | HACCO | R182051U |
| Dhewa | Tatenda Sebil | HGGENVSC | R182553H |
| DHINEMBIRA | RUMBIDZAI | HSOSS | R182694Z |
| DHLAKAMA | BRIGHTON GUGULETHU | HGGISSC | R182452P |
| DHLAMINI | BONGISANI CHANTELLE | BCHSC | R181866S |
| DHLAMINI | CHRIS MASIKHO | HGGISSC | R182454D |
| DHLAMINI | TANAKA SITHEMBENI | HPSS | R182763D |
| DHLIWAYO | INNOCENT | HBSCTC | R183181W |
| DHLIWAYO | TANAKA NICK | CTHSC | R181566E |
| DHLIWAYO | BRIDGET | HSWSS | R182605R |
| DHOKOTERA | TENDAI TAKUDZWA | HBBSC | R183135B |
| DHONDO | BERNADETTE RUFARO | HPSS | R181610V |
| DHUBE | LENNMORE | HRUPSS | R182652P |
| DICK | TAKUDZWA CLAYTON | HENMEE | R183310E |
| DIRORIMWE | FAITH TANYARADZWA | HSOSS | R182723X |
| Dirwai | Donald | HACCO | R183018J |
| DODZO | JUSTICE | HBAE | R182203N |
| DODZO | NIGEL TENDAI | HSWSS | R182622W |
| Doma | Zivanai Arnold | HENCEE | R182931X |
| Dondo | Tapiwa | HPOSS | R182795R |
| DONGO | SONIA KUNDAI | HACCO | R182967M |
| Dongo | Michael | HBBSC | R183129W |
| DORO | GAMUCHIRAI | HSWSS | R182650T |
| DOVERA | RUDO T | HSWSS | R182647J |
| DOZVA | ALLEN JASPER | HACCO | R183021K |
| DUBE | DANAI | HBBSC | R181973V |
| Dube | Cathrine | HBBSC | R183051Y |
| DUBE | BELINDA | HTHMC | R181648C |
| DUBE | TAWANDA DIVINE | GLHSC | R182290E |
| DUBE | OTILIA S | HASC | R181687R |
| DUBE | YEUKAI | HRUPSS | R182676X |
| Duma | Tinashe William | HBBSC | R183091H |
| DUMBU | RUMBIDZAI | CTHSC | R181585N |
| DUME | IDAI AGATHA | HPSS | R181611U |
| DUMEZWENI | AMANDA IMMACULATE BUHLEBENKOSI | HSWSS | R182606H |
| DUNGEYA | VINCENT | HACCO | R182052A |
| DUTIRO | JUDE TAFADZWA | HFRTP | R182320Q |
| DWARITI | DYLAN LOUIS | HPSS | R182775G |
| Dzenga | Praise Tapiwa Kudakwashe | HMEE | R183364M |
| DZERE | THERESA | HENEENG | R182487J |
| Dzimwasha | Tivayi Ashley | HPSS | R182766W |
| DZINDE | KEVIN FUNGAI | HBSCTC | R182008G |
| DZINOTIZEI | PENINA | HGGISSC | R182377D |
| Dzirutsva | Blessing Tatenda | HAABEAM | R182182W |
| DZIRUTWE | KUDAKWASHE SILENCE | HACCO | R182075J |
| DZIVA | TAWANDA OSCAR | HLSAELPVA | R182212H |
| DZIWA | NYARADZAI SARAH | HTHMC | R183292X |
| DZUMBUNU | TERESA KUDAKWASHE | HBBSC | R183054S |
| DZVENE | PANASHE MILLIAS | HENCEE | R182918D |
| DZVURUMI | PANASHE OWEN | HBBSC | R183069W |
| ENOCK MADZUDZU | ANNAMARY | HRUPSS | R182660Z |
| FAINDANI | SAMUEL | CTHSC | R182558W |
| FASHI | TERENCE TAFADZWA | HGGENVSC | R182554F |
| FERISI | REJOICE | HRUPSS | R182664L |
| FESHETE | TAKUDZWA KENNETH | CTHSC | R182573P |
| FIFITINI | SAMUEL OWEN | HENEENG | R182103L |
| FINDAI | MARVIN S | HAABEAM | R182170H |
| Firikai | Simbarashe Shadreck | HELA | R181889S |
| FORDSON | FREDDY | HTHMC | R183193B |
| Foroma | Panashe | HTHMC | R183248Q |
| Foto | Takudzwa Alson | HBSCTC | R182015D |
| FRANCISCO | MILTON | HECSS | R181554P |
| FUNANI | ADMIRE TONDERAI | HACCO | R182954P |
| FUNDO | DIVINE SUKOLUHLE | HPOSS | R182809C |
| Furusa | Chido Jean | CHHSC | R182819L |
| Fusire | Isaiah Takudzwa | HACCO | R182996R |
| FUZE | CLEVER | HBBSC | R181978D |
| GACHA | AGNATOR | HEPTDETD | R182234B |
| Gadza | Tadiwanashe Anette | HPOSS | R181416Z |
| GADZAI | RANGEMENT | DVN | R181480Y |
| GADZIRA | ANESU CHENJERAI | HTHMC | R181647C |
| GAHADZIKWA | TANAKA ALISTAIR | HBBSC | R183133F |
| GAMBA | NYASHA | HACCO | R182042Q |
| Gamba | Tinashe Bryan | HENMEE | R183315K |
| GAMBARA | KUDZAI VANESSA | HBBSC | R181979U |
| GAMBURA | RUTENDO MICHELLE | HSOSS | R182697R |
| Gandawa | Christine | HTHMC | R183271A |
| GANYANA | ANISHA | HSOSS | R181449F |
| GANYAUPFU | LINDA RUMBIDZAI | HSOSS | R182698Y |
| Gapa | Orison | CTHSC | R181572U |
| Gara | Angela | HECSS | R181553V |
| GARAUZIVE | OMEGA | CTHSC | R181561G |
| GARIDONDO | COMFORT JAMES | HACCO | R182960S |
| GARUFU | TENDAI | HTHMC | R183256S |
| GARWE | MARSHALL TAKUDZWA | HACCO | R183015Z |
| GARWE | ANESU WALTER | HBSCTC | R183149X |
| GASSELER | KUDZAISHE | HENEENG | R182122H |
| GATYA | AGNES | HSOSS | R182734H |
| GAVAYA | YUISAFE LEON | HENMEE | R182143X |
| Gavure | Natasha Rutendo | HTHMC | R183210G |
| Gera | Michael | HBSCTC | R183178E |
| Gijima | Dennis Batanai | HACCO | R182060X |
| GIJIMA | ROPAFADZO | HBBSC | R183075C |
| GOCHE | TAKUDZWANASHE | HBBSC | R183140C |
| GOCHERO | STANFORD | HASC | R181702L |
| GODINI | TAWANDA | HACCO | R182023E |
| GOGO | MILTON TINASHE | HENEENG | R182124F |
| GOMBA | VIMBAINASHE LEOSSA | HACCO | R183022F |
| GOMBA | TARIRO | HRUPSS | R182659R |
| Gomo | Maxman | BZHSC | R181955U |
| GONDE | ANGELINE | HPOSS | R182787W |
| GONDO | LESLEY LEMSON | HBBSC | R183130A |
| Gondo | Perseverence | HGGENVSC | R182550X |
| GONO | SYLVIA | DTIS | R181731T |
| GONO | GRACIOUS FELUNA | DTIS | R181733V |
| Gono | Dadiso | GLHSC | R182291R |
| Gonouya | Natasha | HECSS | R182690W |
| GONOUYA | BRIDGET RUVARASHE | HECSS | R181541Y |
| Gonyora | Tanaka Tapera | CTHSC | R182570J |
| GONZO | COWEN TAFADZWA | HPOSS | R181469Q |
| Gore | Thandiwe | BSCFSSC | R181944G |
| GORONDONDO | TAKUNDA SIMON | HTHMC | R183205Q |
| GORONGA | PANASHE | HMEE | R183361W |
| Gotora | Karen Tafadzwa | HACCO | R182070B |
| GOTORA | PRIDE NGONIDZASHE | HTHMC | R183243B |
| GOTORA | ZOE ZANO | BZHSC | R181954E |
| GOTORA | KUDZAI NATASHA | DVN | R181478Q |
| GOVERA | LORRAINE FADZAI | HASC | R181671U |
| GRAND | KOMBORERO KUDAKWASHE | GLHSC | R182500M |
| GUMBEZE | KUNDAI TREDA | HACCO | R182962K |
| GUMBO | TAFADZWA | HACCO | R182938X |
| GUMBO | GIBSON | HENCEE | R182900P |
| GUMBO | RUMBIDZAI | HSWSS | R182604S |
| Gumbo | Shuvaivamwe Sonika | HSWSS | R182632E |
| GUMIRO | KARYN CARLTON | CTHSC | R182556L |
| Gunda | Eugine Tafara | HGGISSC | R182432H |
| GUNDIRO | KNOWLEDGE | HBSCTC | R182005E |
| Gunzo | Alfred Junior | HASC | R181697K |
| GUNZO | LEEMAN TAKUNDA | HASC | R181693D |
| GURI | Tapiwanashe Precious | HGGISSC | R182401Q |
| Gurura | Ryan Tatenda | HTHMC | R183224C |
| Gurure | Rymon Takudzwa | HASC | R181673V |
| GURURE | TANAKA | HGGISSC | R182409Y |
| GURURE | TAKUNDA CLEMENTINE | HRUPSS | R182658A |
| GUTSA | KUDZAI MELISA | HTHMC | R183232V |
| GUTU | TANAKA CHRISTINA | BCHSC | R181878B |
| Gwagwa | Zandile Florah | HMEE | R183373P |
| GWANZURA | TASHINGA GODKNOWS | HETT | R181481X |
| GWARA | LLOYD TANAKA | HENMET | R183375P |
| GWARI | REUBEN | HENCEE | R182896X |
| GWASERA | KUDZAISHE | HFRTP | R182319E |
| GWATA | AUGUSTINE | HECSS | R181525H |
| GWATIDZO | OLINDA CHIEDZA | HSOSS | R181438V |
| GWAVAVA | VIMBAINASHE MARYLYN | HPBB | R182195H |
| gwembe | Takudzwa | HAGR | R182222Y |
| GWENJE | BRENDON TAKUDZWA | HACCO | R182080T |
| GWENZI | FEMIA | HPOSS | R182811Y |
| Gweshe | Bothwell Tadiwanashe | HENCEE | R182907W |
| Gweshe | Munyaradzi Baset | HENMEE | R183327P |
| Gwishiri | Wish | HACCO | R182040A |
| Hachi | Tafadzwa | HPOSS | R182808L |
| Hamandishe | Neill Siano | HENMEE | R183339S |
| Hanya | Tsitsidzashe Eunice | GLHSC | R182498X |
| HAPADZIWI NELIA | NELIA | HRUPSS | R182675M |
| Hapanyengwi | Annah Natasha | STSHSC | R181972U |
| HASSAN | AAMINAH EBRAHIM | PHHSC | R181967A |
| Hazangwi | Endy | HSOSS | R181461S |
| HODERA | GEORGE TAONA | HPOSS | R181375M |
| Hoshiki | Anesu Brian | HTHMC | R183270F |
| Hove | Aripo Prosper | HBBSC | R183122S |
| Hove | Prince Jona | HPOSS | R181385C |
| HUNDUZA | PATIENCE PRIMROSE | HTHMC | R183276S |
| HUNGWE | TINASHE | HAABEAM | R182171W |
| HUNGWE | MARYLIN KUPAKWASHE | HACCO | R183013K |
| HUNGWE | HERZELL | HACCO | R182058S |
| Irwin | Seth | HASC | R182517Q |
| IRWIN | HALE ROSS | BVSc | R182824X |
| ISA | RUVIMBO MELANIA | HETT | R181513F |
| JACKSON | WAYNE TINASHE | HPSS | R181617Q |
| JAHWI | NIGEL TINOTENDA | GLHSC | R182506R |
| JAJI | SIMBARASHE GIBSON | HASC | R182596S |
| JAMBAYA | TAFADZWA | HENMEE | R182139L |
| JAMBO | CAROLINE | HENAE | R183354S |
| James | Tatenda | CTHSC | R181583B |
| JAURE | TAWANDA | CTHSC | R181577U |
| Java | Byron | BCHSC | R181881M |
| Javangwe | Devine Tafara | HENEENG | R182472K |
| JECHE | NYASHA | HRSL2 | R182337U |
| JEMWA | RUFARO | HBBSC | R181986X |
| JENA | MOLAN ROBERT | HENMET | R183393B |
| Jena | Nyasha | HASC | R181720M |
| JEREMIAH | TATENDA HARLINGTON | HPOSS | R182794U |
| Jim | Hope | HASC | R182598T |
| JIM | CATHRINE | HSOSS | R182701E |
| JINJA | TAKUDZWA THELMA | HBBSC | R183053Y |
| JINJIKA | KELVIN KUDZAI | HGGISSC | R182427V |
| JINYA | PHILANTHA | HBBSC | R181997K |
| JIRIENGWA | ABIGAIL ALICE | HGGISSC | R182370M |
| JOE | SHINGIRAI | HENCEE | R182935K |
| Jokonya | Trymore | HACCO | R182067F |
| JOKONYA | KUDAKWASHE SASHA SOPHIA | HECSS | R181545P |
| KABHACHI | KAREN | HPSS | R182768S |
| KACHENA | JAMES | HENMEE | R182138H |
| kachese | kudzanai liona | HTHMC | R183261Q |
| KACHONA | LINDA RUMBIDZAI | HAABEAM | R182169H |
| kachuwa | marlon kudzanai | HENCEE | R182902R |
| KADAU | RACHEL BEVERLEY | HSOSS | R182755H |
| KADIRA | ANNA | HSOSS | R182707X |
| KADIRAMWANDO | PRIMROSE | HPSS | R182774N |
| KADUNGURE | EBENEZER PAIDAMOYO | HAABEAM | R182167K |
| KADYE | GRACE | HFRTP | R182329A |
| KADZUTU | TAKUDZWA | HENEENG | R182105D |
| KAGANDE | SHEPHERD | HAABEAM | R182165P |
| KAGANDE | YVONNE | HFRTP | R182323G |
| KAGODORA | RUMBIDZAI PAMELA | HPOSS | R181386R |
| KAGONA | EDITH | HENEENG | R182132E |
| KAGURA | CHRISTABELL ROPAFADZO | HPOSS | R181401P |
| KAIZORE | BRENDON JULIAN | HAABEAM | R182551H |
| KAIZORE | ISAAC | HGGENVSC | R182555J |
| KAKASENI | DAISY | HACCO | R183003P |
| KAKONDOHWE | REJOICE TARIRO | CTHSC | R181607H |
| KALISA | FAITH PRIMROSE | HSWSS | R182645T |
| KAMBARAMI | TICHAFARA NORMAN | HACCO | R182022D |
| KAMBUZUMA | TINASHE | HACCO | R182034H |
| Kamune | Dominic Kuzivakwashe | HGGISSC | R182397Q |
| KAMUPIRA | ZVIKOMBORERO LISAH | HBBSC | R183101M |
| KAMURERE | TRISH | GLHSC | R182505F |
| Kamutanho | Terrence Tulani | HENAE | R183355H |
| KANDA | THOMAS | HENAE | R183343T |
| KANDAMBI | FAITH RUTENDO | HBSCTC | R183141F |
| KANDEMWA | ALICE | HPSS | R182758S |
| KANDULO | VIMBAI | BSCFSSC | R181948X |
| kangayi | liberty | HBBSC | R183065F |
| Kanyama | Blessing | HETT | R181495Z |
| KANYANGU | MERILYN RUWARASHE | HAMAPS | R181905J |
| KANYIMO | PRECIOUS | HSWSS | R182616Y |
| Kanyoka | prisca | HBSCTC | R183165G |
| Kanyumba | Lyoid | HAABEARD | R182161B |
| KANYUMWA | NYASHA NIKKY | HENCEE | R182891V |
| Kapfidze | Tafara Conilious | HENMET | R183378W |
| KAPISA | PRINCE | HASC | R181710B |
| Kapiya | Mercy Tatenda | HAABEARD | R182159N |
| KAPUMIRA | LUCIA TARIRO | DTIS | R143225B |
| KAPUNGU | MICHELLE HIBBA | HTHMC | R183306T |
| KAPUTA | BENIAS MUCHENGETI | HENEENG | R182131R |
| KARARIRA | TAKUDZWA JOSHUA | HENMEE | R182456V |
| KARASAU | ADRIEL TENDAI | HPOSS | R182788P |
| KARIMARUVA | JACQUALIN FUNGAI | HPOSS | R181377R |
| KARUMARUMAZONDO | DENNIS.TAKUNDA | CTHSC | R181580R |
| KARUMBIDZA | TADIWANASHE ELSIE | BVSc | R181668X |
| KARURU | DIONE | CTHSC | R182937Q |
| KARUWENI | YEUKAI | HPOSS | R181470E |
| Karuwo | Byron Zivai | HENMET | R183396K |
| Kaseke | Prevent Chido | HPSS | R182771Q |
| KASEKE | RALLINGSON TAPIWANASHE | HRUPSS | R182668S |
| KASESE | KUDZAISHE TINOTENDA GERALD | HGGISSC | R182447C |
| KASINAHAMA | TAVENGWA | DTIS | R181728B |
| KASIYAMHURU | TINOTENDA GILBET | HRUPSS | R182662W |
| KASUNGESUNGE | SHARON TANAKA | HPOSS | R181397L |
| Katakwe | Mitchel EVELYN | HBBSC | R183114B |
| Katanda | Symibio | HETT | R181516S |
| KATEMANYOKA | MARTHA KUNDAI | HGGISSC | R182394Q |
| Katena | Vincent. Tonderai | HPOSS | R181424Q |
| KATIVU | ASHLEY MUNYARADZI | HTHMC | R183286J |
| KATIYO | OPAH | GLHSC | R182510S |
| KATIYO | EUNAH | HECSS | R181534S |
| KATSAMBA | RUVARASHE | HTHMC | R181655L |
| Katsande | Rejoice | HACCO | R182059N |
| KATSANDE | VANNESA | HPSS | R181723U |
| KATSWAIRO | TINOTENDA | HECSS | R181521H |
| KAUGALE | LAWRENCE | HGGISSC | R182424L |
| KAVEYO | MEMORY | HGGISSC | R182405E |
| KAVIYA | FAITH | HPOSS | R182801T |
| KAWAZA | ANXIOUS ASHLEY | HBBSC | R183118P |
| KAWIRI | STEVEN | HBBSC | R183038T |
| KAZEMBE | KRISSLER | HSWSS | R182639C |
| KAZINGIZI | MERCY | HHSRSA | R181900T |
| Kazingizi | Beverley | HTHMC | R183283S |
| kazozo | Rutendo | HACCO | R182972L |
| Kembo | Kelvin | HASC | R181715F |
| KEMBO | JAQULINE | HSWSS | R182631H |
| KENI | TAFADZWA HILTON | HRUPSS | R143195H |
| Khahlamba | Obert Ian | HGGISSC | R182390T |
| KHUMALO | NOBUBELE | BVSc | R182826C |
| KHUPE | MTHABISI | GLHSC | R182273Y |
| Kohli | Joyce Fungayi | HENMET | R183400Q |
| KOZA | DEVINE TAFADZWA | HPSS | R181619R |
| KOZA CHARINGWA | KOZA BUSYWORTH | HENCEE | R182913D |
| Krispen | Nyashadzashe | HBSCTC | R183148H |
| Kucherera | Tinashe | HENMEE | R182140Y |
| kudejira | hubert | HBAE | R182210M |
| Kudita | Ebenezer Muhluzile | HECSS | R181557P |
| Kudyanyemba | simbarashe | HTHMC | R183228X |
| kufa | Matthew Tanaka | HENAE | R183359F |
| KUFAKUNESU | PRAISE KUDZAI | HETT | R182864N |
| kufandirori | samantha | HRUPSS | R182667X |
| Kufarimayi | Anesu Sharma | HGGISSC | R182396A |
| KUFUMIRA | TALENT | HFRTP | R182328W |
| KUHUDZEHWE | HENRY TAKUNDA | BSCFSSC | R181938N |
| KUMADIRO | DAISY | HTHMC | R183249H |
| KUNZEKWEGUTA | LOVEJOY PAMELLA | HTHMC | R183295W |
| Kupara | Tinashe Emmanuel | HENEENG | R182473V |
| KUPARA | ANOLD KUDAKWASHE | CTHSC | R181597L |
| KUREWA | SIMBARASHE FANUEL | HRUPSS | R182655Z |
| KUSEKWA | PEARSON TAKUNDA | HPSS | R181632Y |
| KUTA | MOREBLESSING | HECSS | R182689J |
| Kutekwa | Lawrencia Masimba | HBBSC | R183079V |
| KUTYA | TADIWA OPHIAS | GLHSC | R182503V |
| Kuwana | Lorraine Tatenda | HSOSS | R181447N |
| KUWODZA | NKOSINATHI | HENCEE | R182914A |
| Kuyeri | Charlene | HGGISSC | R182430H |
| Kuzakwawo | Fiona Yemurai | HTHMC | R183218R |
| KWAEDZA | FLOYD TAMBIRAI | HENCEE | R182895S |
| KWANGWA | FELISITUS | HEHA | R181921N |
| Kwaramba | Loncious | HBSCTC | R183184X |
| KWARAMBA | GOVERN TARIRO | MTHSC | R182511C |
| Kwashira | Benedict Tinashe | HENEENG | R182479T |
| LAISON | VEYRON TAFARA | HBBSC | R183134T |
| LAIVA | SHELTON VINICIO | BZHSC | R181959W |
| LEMBANI | CHARMAINE | HBBSC | R183137H |
| Likukuma | Tanatswa | HSOSS | R182699K |
| LUNGU | MICHELLE | HPSS | R181629W |
| MABAMBE | SHARON MUNASHE | HBBSC | R181974B |
| MABENA | PATIENCE | HENAE | R183345G |
| MABHUKA | OSWELL BRANDON | CTHSC | R181573F |
| Mabika | Gracious Gamuchirai | HAABEARD | R182153N |
| Mabika | Tinodashe Justice | CTHSC | R181599G |
| Mabiza | Tatenda Mike | HPOSS | R181413Q |
| mabuyaye | bridget | HACCO | R182971K |
| Mabvudzi | Panashe | HASC | R181689V |
| MACHAKAIRE | KEITH.EMMERSON | HEHA | R181922X |
| MACHAKAIRE | NOMATHEMBA TANYARADZWA | HPOSS | R181383G |
| MACHAKAIRE | KENNETH TOGARA | HPOSS | R181403K |
| machaya | michael | HENMEE | R183324F |
| MACHAZIRE | MUNASHE | HPOSS | R181410Y |
| Machele | Princess | HPBB | R182191W |
| Machera | Munyaradzi Joseph | BCHSC | R181882W |
| MACHIGERE | KUDZWAYISHE | HENCEE | R182923E |
| MACHIMBIRIKE | TINOTENDA TASHA | HENMET | R183392B |
| Machingura | Chipo | HBBSC | R181994F |
| MACHIPISA | FARIRAI | HENAE | R183344J |
| Machisi | Rutendo Francis | HACCO | R182968S |
| Machiva | Angeline | HGGISSC | R182408E |
| MACHOKOTO | MADELINE | HRSSHA | R181935T |
| Machube | Jenita Lorraine | HACCO | R182036Q |
| MADANHI | NEWMAN | HACCO | R183024X |
| Madara | Engelbert Takunda | HBBSC | R183132Y |
| MADARA | TAKUDZWA | CTHSC | R181598B |
| Madembo | Kudzai | CTHSC | R182571N |
| madeyi | takudzwa | BZHSC | R181961V |
| MADEYI | TAKUDZWA | GLHSC | R182504C |
| MADEYI | MILTON | HASC | R182601Y |
| MADHANGI | ANESU NYASHA | HFLCS | R181892E |
| MADHARA | MUFARO LISA | HETT | R181498M |
| madimutsa | sharon | HTHMC | R183213S |
| MADOVI | TATENDA | HECSS | R181538L |
| MADUNGWE | CLARETA | HETT | R182855H |
| MADYA | DENZEL | HECSS | R181536C |
| MADYA | CLAVEIGH | HSOSS | R182733B |
| MADYIRA | PRINCE | HBBSC | R183070B |
| Madziire | Lewis Takudzwa | HFRTP | R182333F |
| Madziire | Terrence | HETT | R182821G |
| MADZIIRE | ATINZWAISHE | HGGISSC | R182410R |
| Madziisa | Ropafadzo | HBBSC | R183107W |
| MADZIKWA | CHARLES | HENAE | R183346R |
| MADZIMURE | MUNASHE HERBERT | GLHSC | R182499D |
| madzingo | judith | HACCO | R182054P |
| MADZIYANIKE | MAZVITA | HETT | R182869L |
| MADZUDZO | THOKOZILE | HPSS | R181638F |
| MAFABUNE | KUDZAI DION | HHSA | R182316P |
| Mafaka | Varaidzo | HEHA | R181929Q |
| Mafavuke | Larry | HENEENG | R182117R |
| mafukidze | brian tawanda | HENCEE | R182898T |
| MAFUKIDZE | ISHEANESU SANDRA | HPOSS | R181429J |
| MAFUSE | GONDAI GOLDEN | HPBB | R182185P |
| MAGAHANYE | JONATHAN | HBBSC | R183093E |
| MAGARIRA | GAMUCHIRAI ASHLEY | HSOSS | R181452G |
| MAGASO | TALENT | HELA | R181887C |
| MAGASO | CAROLINE | HACCO | R183014B |
| Magaya | Tinashe | HBBSC | R183106H |
| Magaya | Gabriel | HENEENG | R182490U |
| Magaya | Makomborero | CTHSC | R181571B |
| MAGIDI | NYASHA | HTHMC | R183297E |
| Magodoro | Tendai | HACCO | R182031W |
| MAGONDI | STACEY | HSOSS | R181443S |
| Magondo | Selina Monalisa | HACCO | R182066C |
| MAGORA | KELVIN | CTHSC | R181567V |
| MAGOSVONGWE | EVERJOY | HBBSC | R183102F |
| Magunje | Rutendo Faith | HSOSS | R182725Y |
| Magura | Waverlay | HBSCTC | R183150P |
| magwaliba | simangaliso | HENEENG | R182488Q |
| Magwede | Tatenda Caroline | HACCO | R183026G |
| MAGWENZI | SIMBARASHE | HBBSC | R183061N |
| MAHACHI | NYASHA | HPOSS | R181381A |
| MAHACHI-DUBE | RUMBIDZAI | HSOSS | R182728H |
| MAHAMBA | ANGELICA RUDO | HPOSS | R181369J |
| Mahanya | Memory | HETT | R182857P |
| MAHASO | MOREBLESSING VIMBAI | HSWSS | R182628C |
| Mahembe | Samuel | HBSCTC | R183166H |
| MAHIYANA | KUDZAI NATASHAH | HSOSS | R182708P |
| MAHOYA | CAIPHAS | HENMEE | R183334G |
| MAIBEKI | MAZVITA HILARY | HASC | R181698A |
| MAISENI | MICHAEL TINOTENDA | HPOSS | R181378E |
| MAISIRI | BERTHA TOPESAI | HSWSS | R182642Y |
| Majaha | Talent | HSOSS | R182719W |
| MAJIYA | AMANDA TATENDA | HPOSS | R182806F |
| MAJONI | DELMA | HEPTDETD | R182230E |
| Majoni | Munashe johnson | HGGISSC | R182406Z |
| Majoni | Belinda Tinevimbo | HRUPSS | R182671P |
| MAJONI | CHARMAINE LORRAINE | HSOSS | R182720Q |
| MAKAHAMADZE | SIMBARASHE JOEL | CHHSC | R182155W |
| Makamanzi | Tafadzwa Michael | HACCO | R182958Y |
| MAKANDA | RACHAEL ELICY | HTHMC | R183237N |
| Makanda | Tapiwanashe | BSCFSSC | R181942U |
| MAKANDE | LORRAINE WARAIDZO | HBBSC | R183036J |
| MAKANDIGONA | KUNDAI | HSWSS | R182634T |
| MAKANDWA | TANAKA MITCHELLE | CTHSC | R182563N |
| MAKANGA | CHIDOCHASHE RACHAEL | CTHSC | R181588N |
| Makanjera | Dryden | HACCO | R183030J |
| MAKARANGA | DENNIS | HACCO | R182987P |
| MAKARATI | EBENEZER SVITSAI | HGGISSC | R182422D |
| MAKARIPE | HILDA | HSWSS | R182619A |
| MAKARUDZE | TINASHE KUNDAI | HENEENG | R182114B |
| Makasi | Fortune | HENEENG | R182119W |
| Makaya | Kevin | HENMET | R183387Y |
| MAKAYE | SHINGIRIRAI DETERMINATION | HETT | R181484P |
| MAKAYINGANWA | WADZANAI | HLSAELPVA | R182213K |
| MAKAZA | ALLAN TINOTENDA | HAGR | R182223S |
| Makaza | Andrew | HBSCTC | R183168P |
| MAKAZA | ABEL MUNASHE | GLHSC | R182507Z |
| MAKINA | RUJEKO STANELY | HETT | R181485K |
| MAKIWA | NYASHA BENJAMIN | HFRTP | R182324T |
| Makombe | Rufaro Patience | HBBSC | R181998A |
| MAKOMBE | DENZEL MTHOKOZISI | CTHSC | R181568C |
| MAKOMBE | LEO TAKUNDA | HETT | R182853S |
| MAKOMO | MUNASHE WILLIAM | HASC | R182526E |
| Makondo | Pride | HSOSS | R182741T |
| Makoni | Enison Tanaka | HBBSC | R182004W |
| Makoni | Chikomborero Emmanuel | HBSCTC | R183147R |
| MAKONI | TANYARADZWA NDAKAZIWA | BSCFSSC | R181940R |
| MAKORE | LINCONY ANESU | HBSCTC | R183143F |
| MAKOSA | ABRAHAM | HBBSC | R183059M |
| MAKOSA | ADMIRE | HECSS | R181527Q |
| MAKOSVO | RUVIMBO S | HENCEE | R182903J |
| MAKOTESE | RAVIRO | HECSS | R181522G |
| MAKOTOSE | TAPIWANASHE | CHHSC | R182272C |
| Makufa | Pride Ngonidzashe | HBAE | R182207Z |
| Makumbe | Tinovimba FRANK | HTIS | R181896K |
| MAKUMBE | TINOTENDA MUTSA HELEN | HBBSC | R183039W |
| MAKUMBE | JOSEPH | HBBSC | R183046D |
| MAKUMBE | TANYARADZWA LISIETER | HTHMC | R183190E |
| MAKUMBINI | MUNASHE | HPOSS | R181468Y |
| makunami | gloria | BSCFSSC | R181945L |
| Makurundundu | Diana | HPOSS | R181394D |
| Makuvire | Tatenda Green | HGGISSC | R182443X |
| MAKUWE | MAKANAKAISHE BERTHA | HENCEE | R182911U |
| Makuya | Tafadzwa Elizabeth | HENCEE | R182101L |
| MAKUYANA | LLOYD KOMBO | HGGISSC | R182429Z |
| Makwarimba | Tapiwanashe Allan | HGGISSC | R182411W |
| MALUNGA | KIMBERLEY RUTENDO | CTHSC | R181596F |
| MAMBURE | PANASHE JOSEPH | HSOSS | R181445T |
| MAMINYE | FORGIVEMORE | HENEENG | R182482F |
| MAMOMBE | VIMBAINASHE | HENCEE | R182928R |
| Mamvura | Nyasha | HPOSS | R181391E |
| MANANA | MARSHALL LLOYD | HSOSS | R182731G |
| MANDAVA | DYLAN | HTHMC | R183185T |
| Mandebvu | Panashe . Obert | HENAE | R183356F |
| Mandebvu | Austin | HGGISSC | R182441C |
| MANDERE | VERNAR | HSOSS | R182753K |
| MANDEVHANA | RUVIMBO | HASC | R181692V |
| Mandeya | Kudzai William | HETT | R181499W |
| Mandi | Perfect T | HENEENG | R182481B |
| MANDIBAYA | HILLARY TAKUNDA | BZHSC | R181950G |
| MANDINENGA | NOEL TAKUDZWA | HENMEE | R183325D |
| MANDISODZA | RONALD TAKUNDA | HENCEE | R182890C |
| Mandivudza | Passmore Priveledge | HPOSS | R181431X |
| MANDIZVIDZA | EMELY RUVIMBO | GLHSC | R182285S |
| MANGACHENA | FELISTAS | HACCO | R182081U |
| mangava | nyasha | HASC | R182525U |
| MANGAWA | ASHLEY RUMBIDZAI | HENEENG | R182475J |
| Mangezi | Varaidzo Samantha | HENEENG | R182108M |
| MANGIDZA | TANYARADZWA SHAWN | HTHMC | R183309G |
| MANGISI | DANIEL | HPOSS | R181371E |
| mangoma | rumbidzai | HEHA | R181927N |
| MANGOYANA | TATENDA | HETT | R181482R |
| MANGWAYA | NYASHA ANNALISA | HPOSS | R181402E |
| Mangwaya | Tafadzwa Bryne | HPSS | R182767T |
| MANHANDO | ERASMUS | HENAE | R0122629 |
| manhanga | robson | HETT | R182860N |
| MANHANGA | TAWANDA RONALDO | HRUPSS | R182656C |
| MANHOVO | TAMUKA EDWARD | HHSA | R182315G |
| MANJENGWA | NALADY JOSELYN | HAABEAM | R182179D |
| Manjengwa | Brandon | HASC | R181688S |
| MANJICHE | SHINGAI NEVILLE | BVSc | R181670G |
| MANJOKOTA | CHIDO KUMBIRAI | PHHSC | R181965S |
| MANJORO | ETHEL PAIDAMOYO | HECSS | R181535T |
| MANOMANO | USPEPE RUJEKO | HBBSC | R183125X |
| MANUEL | KUNDAI DANIEL | HAABEAM | R182166M |
| MANYADZA | MILTON | HELA | R181886V |
| MANYANGA | RUNESU | HRSL2 | R182336G |
| Manyanga | Tinotenda Merosia | HSOSS | R182744E |
| Manyara | Chiedza | HSOSS | R181451V |
| Manyati | Tafadzwa | HASC | R182594S |
| Manyawu | Munyaradzi Fibeon | HGGISSC | R182391J |
| MANYENGA | ISAAC | HASC | R182529P |
| MANYENYA | CONSTANCE | HLGCHB | R181893S |
| MANYERE | MELLODY | HENEENG | R183407V |
| MANYERENYERE | MELISSA | HSOSS | R182726P |
| MANYIKA | VERONICA, TARIRO | HECSS | R182687H |
| MANYIKA | TAKUDZWA | HRUPSS | R182679Y |
| MANYONGA | NYASHA | HPOSS | R181379C |
| MANZIRA | DIANA KUDZAI | HACCO | R182064S |
| MANZOU | SHELDON TINASHE | HENMET | R183377S |
| Maodzwa | Winstone Gamuchirai | HENEENG | R182121B |
| Maoza | Emmanuel Anesu | HEPTDETD | R182232Q |
| Mapadza | Prince Joseph | GLHSC | R182509F |
| MAPADZA | FORTUNE | HGGISSC | R182379D |
| MAPAKO | PRECIOUS | HACCO | R182980K |
| MAPANDA | TARTIA TANYARADZWA | BCHSC | R181877Y |
| Mapanga | Clint | HMEE | R183374W |
| MAPANGELA | TINOTENDAISHE | HENMEE | R183311J |
| MAPANI | TINOTENDA | HRUPSS | R182666K |
| Mapedzamombe | Kennedy Takudzwa | HBBSC | R183074M |
| Mapenzauswa | DylanTinotenda | HACCO | R182032J |
| MAPFUDZA | RODNEY | HPOSS | R182792T |
| MAPFUMO | KUDAKWASHE | HACCO | R182985R |
| Mapfumo | Tanyaradzwa | HBSCTC | R182017X |
| Mapfumo | Thulani Shadreck | HENAE | R183358K |
| MAPFUMO | LIONEL | HENMEE | R182455B |
| MAPHOSA | BLESSING | HENAE | R182088S |
| Maphosa | Nomcebo Judith | HENEENG | R182470H |
| MAPIYE | PATIENCE | HGGISSC | R182369P |
| MAPOMBERE | MAUREEN TADIWA | HGGISSC | R182400Y |
| MAPONGA | VONGAI SYBIL | HAABEAM | R182164J |
| Maponga | stephen tendai | HENMEE | R182459W |
| Maposa | Kelvin Takudzwa | HBSCTC | R183167C |
| Mapuranga | Kenneth | HBSCTC | R183157Z |
| Mapurazi | Lancy | HACCO | R182949N |
| MAPURISA | KELVIN NYASHA | HENMEE | R183329K |
| Maqetsha | natasha | HPOSS | R181387F |
| Maramwidze | Petronella Winnie | HAABEARD | R182154J |
| MARANGO | NGONI TAFADZWA | HELA | R181885R |
| MARANJISI | MASCELINE RUVIMBO | HTHMC | R181657Q |
| Maraze | Prince Munyaradzi | HETT | R182858K |
| Mare | Anesu Mathias | HACCO | R182046H |
| MAREKERAH | QUEEN MARVELLOUS | STSHSC | R181968R |
| MAREYA | MEGAN | HPOSS | R182797T |
| MARICHAMA | BELINDA | HGGISSC | R182437X |
| MARIMA | FIONA FARAI | HSOSS | R182746R |
| Marime | Tafadzwa Blessing | HSOSS | R182711W |
| MARIRE | LYNN | HGGISSC | R182393A |
| Maromo | Tanaka G | BZHSC | R181957N |
| MARONDEDZE | ISRAEL JONES | HPSS | R181621U |
| Maronga | Chris Arnold | BZHSC | R182590A |
| MAROODZA | WANTED GAMUCHIRAI | BZHSC | R181964X |
| MAROWA | LUCKY-JOE TANAKA | HETT | R181483U |
| MAROWA | KUZIVA | HPSS | R181626F |
| MARUFU | DONNA. TADIWANASHE | HAGR | R182224V |
| MARUFU | AUDREY TSITSI | HHSRSA | R181899F |
| Marufu | Vincent Simon | CTHSC | R181594V |
| MARUFU | PAULINE | HSOSS | R182750X |
| Marunda | Millicent Tendekai | HBBSC | R183094M |
| MARUTA | PANASHE ANESU | HTHMC | R183197X |
| MARUTA | MITCHELLE TENDAI | HECSS | R181537D |
| MARUVA | TIFFANY SHUMIRAI | HBSCTC | R183162N |
| MARUVENJE | EUGENE TINOTENDA | HSOSS | R181458P |
| MASAMA | MEMORY | HPOSS | R181418K |
| MASAMVU | MIRIAM MARTHA | HTHMC | R183300W |
| MASANGO | TAFADZWA CHARLES | HGGISSC | R182423U |
| MASARA | PALESA JOSEPHINE | HASC | R181703G |
| Masaraure | Melody | HENCEE | R182916Z |
| MASARIRAMBI | KENNEDY TENDAI | HPOSS | R181420R |
| Masekesa | Vongai Venus Aryka | HAGR | R182221R |
| Masenda | Hilary | HASC | R182520Y |
| MASENGU | MELINDA | HPOSS | R181370V |
| MASHAMHANDA | PANASHE | HTHMC | R183211Q |
| Mashanda | Amanda | HRUPSS | R182674F |
| MASHANDA | PRAISE | HSWSS | R182617H |
| Mashangu | Peace | CTHSC | R182582J |
| MASHAVAVE | KUDAKWASHE | HECSS | R181556M |
| MASHAYAMOMBE | GRACIOUS | HTHMC | R181665B |
| MASHINGAIDZE | KENNY TAVONGA | CTHSC | R181605Z |
| MASHINGE | TATENDA INNOCENT | HBSCTC | R183176Z |
| Mashiri | Takudzwa Bradlley | HACCO | R182055A |
| MASHOKO | REMMINGTON TINOTENDA | HASC | R182528R |
| MASHOZHERA | TAURAI EUGENE | CTHSC | R181565A |
| MASHUMBA | PANASHE ADRIEL | HETT | R181517L |
| MASIIWA | EVERTON | CTHSC | R182580N |
| Masikati | Mark | HPSS | R181643J |
| MASIYA | BLESSING | HENCEE | R182889V |
| MASIYA | ALLEN SIMBARASHE | HGGISSC | R182376J |
| masocha | tanaka | HTHMC | R183272C |
| Masosonore | Tanaka Josphat | HACCO | R182037L |
| masukume | phylis | GLHSC | R182501Q |
| MASUMBENYIKA | WENDY FADZAI | HBBSC | R183073D |
| Masumbu | Mufaro Valerie Ellen | HACCO | R182989P |
| MASUNDA | MOSES MUNASHE | HETT | R181504A |
| Masunga | Tanyaradzwa Leigh | HASC | R181682K |
| MASUNUNGURE | ASHELY | GLHSC | R182276P |
| MASVIKENI | WELLINGTON | HPOSS | R181376G |
| MASWAYA | MITCHELLE TARIRO | HACCO | R182982K |
| Maswedza | Robinson Takunda | HENMEE | R183333X |
| Matamba | Tinashe | HPOSS | R181467Y |
| MATAMBIRA | DONNA | HPOSS | R181374C |
| MATAMBO | GAMUCHIRAI MELISSA | HMEE | R182467D |
| Matanga | Tapiwanashe. Peter | HENEENG | R182109F |
| MATANGA | FADZAI KELLY BHENGULA | HSWSS | R182646C |
| MATARE | LLOYD | CTHSC | R182584P |
| MATARE | PARDON | HECSS | R181523E |
| MATARE | DARRELL | HRUPSS | R182680J |
| MATARUKA | BLESSING BATSIRAI | HGGISSC | R182438Y |
| MATARUSE | ALNOS ISHEANESU | HPOSS | R182810U |
| Matavire | Michelle | HNSSC | R181949U |
| Matavire | Tanaka | HRUPSS | R181436Y |
| Matawu | Shephard Tatenda | CTHSC | R181601B |
| Matawu | Faithful Maranatha | HASC | R182532C |
| MATEKEDE | PROSPER | HTHMC | R183216W |
| Matembo | Tinotenda Amyot | HETT | R181494N |
| MATENGA | MAUREEN EVEN | HACCO | R183004Q |
| MATEWE | TANYARADZWA VANESSA | HPSS | R181637R |
| MATIKITI | PANASHE SIBONGILE | HENCEE | R182091R |
| Matimba | Dumisani Kudzaishe | HENCEE | R182094Q |
| Matimba | Kudzai Filomina | HRUPSS | R182673K |
| matiyenga | kudzayishe nesta | HBBSC | R183076P |
| Matiyenga | Lovemore Panashe | CTHSC | R182572P |
| MATIZA | TANATSWA | HPSS | R181613K |
| Matizanadzo | Tanyaradzwa Natasha | HECSS | R181547S |
| MATIZIROFA | TARIRO VIGILLANCE | HETT | R181520Y |
| MATONSI | RITA SIHLE | HENEENG | R182130J |
| MATSIKINYA | BRENDON TAKUDZWA | CTHSC | R181560P |
| MATUBU | BRET KUDAKWASHE | HPSS | R181624F |
| MATUNHIRA | CHRISTINE TATENDA | HPOSS | R182813V |
| MATURURE | RUTENDO BRIGETTE | HTHMC | R183222F |
| Matute | Aloisia Takudzwa | HEHA | R181925J |
| matyanga | kudzaishe mufaro | HBSCTC | R182009V |
| MATYATYA | YVONNE WADZANAI | DVN | R181477A |
| MAUNE | CHIEDZA | HSWSS | R182643P |
| MAUNGA | ANDREW TINASHE | HBBSC | R183128V |
| Mavanga | Brian | HACCO | R183028B |
| Mavaza | Benhilda Rutendo | HBBSC | R183120K |
| MAVENGANO | KUMBIRAISHE MILLICENT | HGGISSC | R182373W |
| MAVHENEKA | PATRICK MUKUDZEI | HGGISSC | R182433Q |
| Mavhima | Miriraishe Jestina | HACCO | R182977K |
| MAVHONDO | TINOTENDA | HTIS | R181895Q |
| MAVHUNGA | NALLAN MAKOMBORERO | HENAE | R183350W |
| MAVINDIDZE | KIMBERLY PANASHE | HGGISSC | R182402G |
| Maviya | Tatenda | HENCEE | R182906V |
| MAVODO | MOSES TAKANAYI | HBAE | R182202G |
| MAVUNDUTSE | MIRIRAISHE ROSIE | HTHMC | R183269Z |
| MAVURA | PORTIA | HACCO | R182024N |
| MAWANGO | OWEN THEOPHILOUS | HBSCTC | R183146F |
| Mawarire | Nyasha Grace | HGGISSC | R182449L |
| MAWERE | FARAI | BCHSC | R181869B |
| MAWERE | KNOWLEDGE KUDAKWASHE | HGGISSC | R182368F |
| mawire | honest | CTHSC | R181578U |
| MAWOKO | MEMORY PATIENCE | HTHMC | R183187K |
| MAYEKA | PENELOPE MAYEKA | HPOSS | R182800R |
| MAZAMBARA | WONGAI EMELLY | HGGISSC | R182385X |
| MAZAMBARA | RUTENDO RONICA | HGGISSC | R182386R |
| Mazango | Lisa Isheanesu | HLG&SHA | R181894F |
| Mazarura | Ronaldo Tinashe | HACCO | R182983T |
| MAZARURA | LINDROUS TAVONGA | STSHSC | R181970G |
| MAZHANDU | SILENCE | HENEENG | R182107B |
| Maziwananga | Lynn | HASC | R181681E |
| MAZORERE | MARSHALL TRYMORE | HTHMC | R183200F |
| MAZUVAMANA | PROSPER | HETT | R181491L |
| MAZVANYA | TAKUNDA | HECSS | R181532Q |
| Mazvidza | Takudzwa Allen | HSOSS | R181450C |
| Mazviito | Wayne Tadiwa | HENCEE | R182909F |
| MBAMBE | MWAKA DAVID | DVN | R181475H |
| MBANJE | WELLINGTON BILLY | HENEENG | R182104B |
| MBEDZI | THEMBEKILE | CHHSC | R182816C |
| Mberengwa | Perseverance Panashe | HAGR | R182219N |
| MBERI | Takudzwa | HPOSS | R182796S |
| MBETSA | IRVINE TINOTENDA | HENCEE | R182904E |
| MBIRA | MATIFADZA WINNET | HENMET | R183398X |
| Mbirimi | Dion | HENCEE | R182919G |
| Mbiriri | Tafadzwa Venon | HETT | R182863T |
| MBURUNDU | KATE KUNDAI | HTHMC | R183298J |
| MBWEMBWE | TAKUDZWA ANSLEM | HFRTP | R182327E |
| MDAKACHA | RUVARASHE GLADMORE | HGGISSC | R182384N |
| Meki | Emmanuel | HASC | R182524G |
| Meso | Brenda | HGGISSC | R182453J |
| MHAKA | FARAI GERALD | HEPTDETD | R182231V |
| MHAKA | TAKUDZWANASHE | HTHMC | R183202T |
| MHAKA | SAM | HMEE | R182464U |
| MHANGWA | TENDAIISHE JOE | HPBB | R182186U |
| MHARAPARA | NIGEL | HBSCTC | R183161K |
| MHEMBERE | NYARADZAI ESNATH STEPHANIE | HACCO | R182970L |
| Mhembere | Kudzai Richard | HTHMC | R183258A |
| MHEMBERE | GILBERT TAPIWANASHE | HENCEE | R182892P |
| Mhenyu | Panashe Andrianna Hazel | HTHMC | R183209C |
| MHERE | MICHELLE VANESSA | HBSCTC | R183144U |
| MHISHI | TARISAI KRYSTAL | HPSS | R181625D |
| Mhlanga | Melissa Dadirai | HACCO | R182991M |
| MHLANGA | LISA ANNAH TATENDA | HBBSC | R183115F |
| Mhlanga | Precious | HTHMC | R183223X |
| MHLANGA | KUDZANAI ANOLD | MTHSC | R182512H |
| MHLANGA | R0SELY TATENDA | HPSS | R182770P |
| MHONDERA | WINSTON KUDAKWASHE | HENCEE | R182925C |
| MHONDIWA | PHILDAH | HAABEAM | R182163P |
| MHUKAYATADZA | BRIAN | CTHSC | R182561Q |
| Mhuriro | Leadus | HECSS | R181546F |
| Midiwa | Allan Tinashe | HENEENG | R182125A |
| MIDZIYAROVA | KUZIVAKWASHE KELVIN | HENCEE | R182920X |
| Million | Cornelius Tatenda | HBBSC | R183050Q |
| MIRIRAI | MATIDAISHE LOSA | HSOSS | R182735Q |
| Misi | Mcloud | HRUPSS | R182657H |
| MKANDHLA | SIPHIWE MITCHELL | BCHSC | R181862H |
| MKANDLA | DUDUZILE PRECIOUS | HAMAPS | R181912X |
| Mkonto | Dumisani Tadiwanashe | HBBSC | R183043V |
| MLAMBO | LYTTON | HBBSC | R183123J |
| Momberume | Levi Muchabaya Kudzai | HPSS | R181628U |
| MOMBESHORA | ANESU MITCHELE | HSWSS | R182638J |
| MORREIRA | SHERYL S | HPOSS | R181466C |
| Motsi | Tatenda | HBBSC | R183099S |
| MOTSI | TATENDA BLESSING | HBBSC | R183037R |
| MOYO | TARISIRO | HPBB | R182184Z |
| MOYO | DOUGLAS NHLANHLA | HACCO | R182988H |
| MOYO | COLIWE VANESSA | HBBSC | R183096N |
| Moyo | Nyasha Bianca | HTHMC | R183284T |
| MOYO | GILL | HENCEE | R182932N |
| Moyo | Farai | HENCEE | R182092V |
| MOYO | MTHOKOZISI | BCHSC | R182364C |
| MOYO | ISHEANESU EDDIE | GLHSC | R182495P |
| Moyo | Godknows | HASC | R181695H |
| Moyo | Panashe Dominic | HGGISSC | R182444F |
| Moyo | Daniel Kumbirai Nyasha | MTHSC | R182514D |
| Moyo | Devine Elton | HSOSS | R182747D |
| moyo | nomagugu | HSWSS | R182611Z |
| MOYO | MUSA | HSWSS | R182630Q |
| Mpala | Toboka | HPBB | R182192R |
| Mpandaguta | Rutendo Loraine | HENCEE | R182921M |
| MPANDAWANA | ASHLEY | HPSS | R181627H |
| MPANDE | TAKESURE .A. | HTHMC | R181662D |
| MPOFU | SAMANTHA | HTHMC | R183274K |
| MPOFU | ROMEO | HENMEE | R183320G |
| MPOFU | RUFARO CHANTEL GETRUDE | HPSS | R182764M |
| MPWANYIWA | TATENDA | HBBSC | R183042Z |
| Msekiwa | Autilia Makanyara | HTHMC | R183288X |
| MTASA | VICTOR | HFRTP | R182325M |
| Mtembo | Lenin Roger | BZHSC | R181960T |
| MTUDZA | PRAISE | HRUPSS | R182653T |
| Mubaiwa | Zoe | HTHMC | R183268X |
| MUBAIWA | EDWARD BLESSING | CTHSC | R181569L |
| Mubaiwah | Ashby | HLSAEATAE | R182201J |
| Mubariri | Charlotte | HENEENG | R183408X |
| MUBAYI | PRAISE R | HACCO | R182053T |
| MUBAYIWA | TAFADZWA PATIENCE | HENCEE | R129949X |
| Mubayiwa | Claris | HASC | R181713Z |
| MUBHEMI | ADMIRE | HMEE | R183366S |
| MUBONANI | AUBREY TAKUNDA | HASC | R182530C |
| Mucha | Faith Wimbanashe | HBBSC | R183057C |
| Muchabaiwa | Trish Ruvimbo | BZHSC | R181963T |
| Muchada | Collymore Tafadzwa | HENMET | R183388D |
| MUCHAFANGEYI | KUNDAYI | HENEENG | R183410U |
| MUCHEKA | ELIZABETH TAFADZWA | HBBSC | R181980P |
| Muchembere | Craig | HASC | R181714Y |
| MUCHEMWA | FIONNUAL CHIEDZA | HBBSC | R181984E |
| MUCHEMWA | DAVID | HGGISSC | R182442L |
| MUCHENJE | LYTON | HASC | R181701P |
| Muchenjekwa | Leeroy Tanaka | HBSCTC | R183153C |
| Mucheregwa | Wellington Ishewatida | HGGISSC | R182450P |
| MUCHICHWA | TATENDA MARBLE | HGGISSC | R182412W |
| MUCHIRAHONDO | DAVID | HENEENG | R183406L |
| MUCHOKO | ANESU, JUBILEE | CTHSC | R182575W |
| MUCHONGWE | ESHLER RUMBIDZAI | HMEE | R182147M |
| MUCHUWA | BEATRICE | HCHBCS | R181890F |
| MUDAKARI | PATIENCE | HBBSC | R183127X |
| Mudavose | Fortune Mudavose | CTHSC | R181586B |
| MUDEKE | NATASHA | HPOSS | R181400E |
| MUDENDA | TINASHE | HPOSS | R181423W |
| Mudengezi | Ruvimbo Nicole | HACCO | R182030N |
| MUDHIMA | NICHOLAS MUNYARADZI | HACCO | R182939F |
| MUDHOKWANI | BYRON | HENCEE | R182927Y |
| MUDHOVOZI | MANDLENKOSI MUNASHE BIB | BCHSC | R181861C |
| Mudimu | Gift Kudakwashe | HENMEE | R182141A |
| MUDOMBI | DEMETREA TADIWA | HACCO | R182062K |
| MUDONDO | IDAISHE | PHHSC | R181966E |
| Mudonhi | Ropafadzo Jeftah | HBSCTC | R183177D |
| MUDONHI | VALENTINE MONALISA | HSOSS | R181457A |
| MUDUKUTI | FARAI A | CTHSC | R181581D |
| Mudzana | Nyasha Delkeen | HSOSS | R182727H |
| MUDZARA | TSITSIDZASHE BEAUTY | HEHA | R181923M |
| MUDZENGI | MOILAH MAKOMBORERO | HBBSC | R183067K |
| MUDZINGANIGWA | KEILAH NKOSILATHI | HSWSS | R182623J |
| Mudzinganyama | Chiedza Valeria | MBAEC | R137304X |
| Mudzingiranwa | Gugulethu | HPOSS | R181384K |
| Mudzingwa | Patience Jessie | HRUPSS | R182678M |
| Mudziwepasi | Mercy Succeed | HTHMC | R183308M |
| Mudzonga | Smart | HACCO | R182998D |
| Mudzviti | Tanyaradzwa | HRUPSS | R182669N |
| MUEDZIWA | FORTUNATE TARISAI | HENCEE | R182933G |
| MUFUTUMARI | PANASHE JANE | HPBB | R182198K |
| Mugabe | Talent | HBBSC | R183048P |
| Mugabe | Melisah Tatenda | HETT | R182859W |
| MUGADHUYI | LAW JAIROS | HPSS | R182776A |
| Mugadza | Ashley Panashe | HACCO | R182973L |
| MUGADZA | YVONNE VIMBAINASHE | HBBSC | R183082V |
| MUGAMBIWA | TINASHE MIKE | GLHSC | R182275B |
| MUGAMU | WILLARD | HFRTP | R182318Y |
| Mugari | Samantha Nyasha | CTHSC | R181725N |
| Mugauri | Irvine Joseph | HENMEE | R182145H |
| MUGEZI | LlOYD TAFADZWA | HBBSC | R183117R |
| Mugoma | Prince Isheanesu | HPSS | R182760T |
| MUGUMBATE | CHARLEEN RUVIMBO | HBBSC | R183086H |
| MUGUMBATE | TATENDA MALONY | HENMEE | R183336D |
| MUGWAGWA | NYASHA | CTHSC | R181564H |
| Mugwira | Vanessa | HTHMC | R183279V |
| Mugwisi | Mukudzei Nigel | HENMEE | R183319Z |
| MUJAKA | CHARLES | HGGISSC | R182445Z |
| MUJURU | CHARLES | DTIS | R181735A |
| Mujuru | Sharleen Spiwe | HBBSC | R183111M |
| Mujuru | Martin | HMEE | R182466F |
| MUKAADIRA | NICOLA | HBSCTC | R182016Y |
| Mukaka | Gracious | HENMEE | R182462A |
| MUKAMURI | GARIKAYI | HMEE | R182465U |
| MUKANDI | NYASHA ROGIN | HHSRSA | R181898M |
| mukandi | Tinotenda shesby | HECSS | R182686W |
| Mukando | Chengetai | HBSCTC | R183163R |
| MUKANGANGA | JEFFREY | HPOSS | R182802G |
| MUKANGANWA | BRIGHT | HACCO | R183001S |
| MUKANYAWU | LEO | DVN | R181476P |
| Mukarakate | Erica Tinotenda | HSOSS | R182745P |
| MUKAVAIDZI | NYASHA | HENMET | R183391C |
| MUKHALELA | Delight Rufaro | HAABEAM | R182181Y |
| MUKOME | NGONI JASON | HGGISSC | R182388D |
| MUKONDO | JENIR | HPOSS | R181382X |
| MUKONYORA | MATTHEW,MUNASHE | CTHSC | R181592T |
| MUKOZHORA | NIGEL | HBBSC | R183103W |
| MUKUKU | FAITH RUTENDO | HTHMC | R183242H |
| MUKUNDADZVITI | PRAYER V | HACCO | R182981X |
| Mukundu | Hilda Ruwimbo Nakayi | HENMET | R182492M |
| Mukungurutse | Robson | HENEENG | R182126L |
| MUKUNZA | NOAH SIMBARASHE | HSWSS | R182620H |
| MUKURA | MUNASHE RUFARO | HACCO | R182957N |
| Mukura | Tendai | HASC | R181709H |
| MUKURA | PRIVILEDGE PANASHE | HSOSS | R182752W |
| MUKUWE | ABUMELECK | BVSc | R181667N |
| Mukwada | Tanaka Hailey | HACCO | R182966D |
| MUKWASHI | TANYARADZWA NOBUHLE | HPSS | R182759Z |
| MUKWATI | AARON PANASHE | HACCO | R182021M |
| MUKWATURI | JOYLEEN ROPAFADZO | HBBSC | R183072K |
| MUKWE | HAZEL DAWN | HPOSS | R182815R |
| MUKWENA | CYNTHIA MUNODEI | HACCO | R182072Y |
| Mukwesha | Zivai Muzzi | HBBSC | R183121K |
| MUKWESHA | WENDELIN | HECSS | R181533C |
| MULAKAZUWA | MARK SIMBARASHE | HENMET | R183384Y |
| MULAMBO | RACHEL TATENDA | HTHMC | R183263C |
| muma | Batsirai Jonathan | HENMEE | R183331R |
| Mumhure | Blessing | CTHSC | R181589K |
| munamati | vimbai letwin | HTHMC | R183250B |
| MUNDANDISHE | SHARMAINE | HPOSS | R181389S |
| MUNDAZI | ANTONY MUFAMBISI | HEPTDETD | R182228G |
| MUNDEMBE | SIMBARASHE KINGSLEY | HAGR | R182220H |
| MUNEMO | MILDRED RUTENDO | HPOSS | R181395W |
| MUNENGAMI | MELLISA | HASC | R182868V |
| MUNETSI | RUVIMBO MAUD | CTHSC | R181582C |
| Mungombe | Sylvester | BCHSC | R181879T |
| Mungwari | Shylock | HENMEE | R183335E |
| MUNHENGA | CALEB GAMUCHIRAI | HBBSC | R183060V |
| MUNHUWEYI | LAWRENCE | HASC | R182522L |
| MUNIKWA | ORIPAH PROVIDENCE | DVN | R181474M |
| munjaranji | ALLEN | HTHMC | R183291P |
| Munjoma | Yeukai | HPBB | R182199B |
| Munoda | Stella | HAABEAM | R182177L |
| MUNODAWAFA | ABRAHAM SIMBARASHE | HTHMC | R183277F |
| MUNONGI | BENNY | HETT | R181487J |
| MUNORWEYI | LANGTON | HAABEARD | R182158U |
| Munuwa | Mildred Mutsawashe | HSWSS | R182635N |
| MUNYAKA | KUDAKWASHE ARTHUR | HECSS | R181526E |
| MUNYAME | JOSEPH | HRUPSS | R182654Z |
| MUNYANDUKI | KUDA | DTIS | R962063N |
| Munyawiri | Munyaradzi Tatenda | HAGR | R182216Q |
| MUNYAYI | CHERYL PAIDAMOYO | HACCO | R182050V |
| Munyeki | Tinashe | HBSCTC | R183156D |
| Mupambireyi | Tashinga Ednos | HACCO | R182943A |
| MUPANGA | ASHER | HACCO | R182049R |
| Mupani | Rutendo | HASC | R182597D |
| MUPARA | DELIGHT T | HENCEE | R182915X |
| MUPARADZI | TREVOR TAPIWA | DVN | R181473E |
| Mupawose | Ruth Yevai | HFRTP | R182334U |
| Mupaya | Taurirayishe | HSWSS | R182609Q |
| MUPERI | PRINCESS | HBBSC | R183116B |
| MUPERI | VICTORIA TAFADZWA | BCHSC | R181865S |
| MUPFUDZE | ELIZABETH | BCHSC | R181867W |
| MUPINGO | ASHLEY TAWANDA | HSWSS | R182621D |
| MUPINGWA | TARIRO | HBBSC | R183078P |
| Mupini | Jonathan Eben | CTHSC | R181575N |
| Mupokosa | Obriel | HASC | R181677P |
| Muponda | Tinotenda Clinton | HBSCTC | R183160Q |
| Mupoperi | Hamilton | HENEENG | R183411V |
| mupunga | lincoln tendai | HETT | R181512H |
| MUPUNGA | DENZEL PANASHE | HECSS | R181528M |
| MURAMBASVINA | RUTENDO ETHEL | HTHMC | R181658Z |
| MURAMBIWA | MITCHELL NYARADZO | HSOSS | R181727R |
| MURANDA | NABOTH DUMISANI | HENEENG | R182129P |
| MUREFU | TAPIWA JJ | HSOSS | R182736B |
| MUREGERERA | MUNYARADZI DONALD | BCHSC | R181859A |
| Murenza | Laizah Shaudzirai | BZHSC | R182592B |
| MURERWA | RACHEL | BZHSC | R181951F |
| Mureya | Tatenda | HENMEE | R183326U |
| murimba | courtney overcome | GLHSC | R182502B |
| Murindi | Vanessa Philomena | HPOSS | R181409Y |
| Muringakumwe | Joyman | HSOSS | R182732Q |
| MURINGANI | FARIRAI | HTHMC | R181651H |
| MURINGAYI | BATSIRAI | HBBSC | R183138D |
| MUROMBO | TINOTENDA | HAMAPS | R181907U |
| Murombo | Tariro Hope | HACCO | R182986Z |
| Muronzi | Lennox TAPIWA | HPOSS | R181414M |
| Mururami | Tafadzwa L | HTHMC | R183281J |
| Muruzi | Yemurai Jill | HENEENG | R183409M |
| murwira | BLESSING SHINGAYI | HASC | R181680W |
| murwisi | tadiwanashe | HPSS | R182762A |
| Musa | Shumirai Christabell | BCHSC | R182360J |
| MUSAFARE | VICTOR | HAGR | R182226P |
| MUSAFARE | DAVID SHELTON | HBBSC | R183136E |
| MUSAKAI | DYLAN | HENCEE | R182922H |
| MUSAMBA | DELIGHT TADIWA | HPBB | R182196A |
| MUSAMIRAPAMWE | SHUMIRAI | HACCO | R182063G |
| Musarandoga | Masciline | HPOSS | R181430A |
| Museka | Tinotenda | HASC | R181694M |
| Musekiwa | Ruvimbo Susan Stephanie | HTHMC | R183221J |
| Musekiwa | Kelly Nyasha | HGGISSC | R182418Z |
| MUSEKIWA | LISHEEN NYASHA | HPOSS | R181421Y |
| Musemwa | Clarence Nyasha | HTHMC | R183265V |
| MUSEMWA | LIFE TAPIWA | HENCEE | R182097A |
| MUSEMWA | BRENDA CHENAI | HPOSS | R181432B |
| MUSENDEKWA | ALVIN NYASHA | HTHMC | R183225N |
| Mushambi | Emmanuel | HENCEE | R182929X |
| Mushandi | Trish Tariro | HTHMC | R183233H |
| MUSHANGWE | MOSES | HBSCTC | R183183J |
| Mushangwe | Makomborero | CTHSC | R182579Q |
| MUSHAYI | KAREN YEUKAYI | GLHSC | R182281C |
| MUSHININGA | ANESU | HTHMC | R183235H |
| Mushiri | Bridget Pretty | GLHSC | R182289P |
| Mushonga | Terrence | CTHSC | R181590D |
| MUSHORE | MOSES | HHSRSA | R181897R |
| MUSHURE | TARIRO | HBBSC | R181996L |
| MUSIMEKI | BELLAH | HETT | R182861X |
| MUSINDO | KUDZAISHE | HACCO | R182033R |
| Musiyiwa | Oprah Rumbidzai | HBBSC | R181989F |
| MUSIZVINGOZA | RUNYARARO VANTWILERT | HSOSS | R182739K |
| Musona | Ebenezer | HBBSC | R183110G |
| Musona | Rodney Nyasha | GLHSC | R182282Y |
| MUSORO | AGATHA | HGGISSC | R182426V |
| MUSUMHA | CARL PANASHE | HTHMC | R183215W |
| musunda | Edeline mavis | BVSc | R181669B |
| MUSUNDASORA | TAPIWA | HPOSS | R181417R |
| MUSUNDIRE | TAFADZWA Svondo | HSWSS | R182614U |
| Mususa | Prisca Ruvarashe | HENEENG | R182133W |
| MUSWERA | MITCHEL | HECSS | R181530Y |
| MUTAMBANENGWE | MICHELLE | HENCEE | R182936Y |
| MUTAMBANESHIRI | LOVENESS | HACCO | R183008R |
| MUTAMBIRWA | BRANDON PANASHE | HACCO | R183016T |
| Mutambu | Agnes Anesuishe | HPOSS | R182807X |
| Mutanaugwa | Asmon Takura | HETT | R181506A |
| Mutandadzi | Munashe | HACCO | R182029Y |
| MUTANDE | ALECK | HBAE | R182205L |
| MUTANDI | OSWALD | HENEENG | R182118G |
| MUTANDI | CHRISTOPHER | HECSS | R182684V |
| MUTANDWA | TAKUDZWA | HETT | R181496X |
| Mutanga | GUY | HSOSS | R181463C |
| MUTAPIRI | OBEY | GLHSC | R182287M |
| MUTAPUDZI | TENDAI | HEHA | R181930B |
| MUTASA | NATASHA NYASHA | HAGR | R182225V |
| Mutasa | Takudzwa Delighted | HACCO | R182994E |
| Mutasa | Kunashe Christabelle | HSOSS | R182702L |
| MUTAURI | JOHNY BRANDON | HACCO | R182018H |
| MUTAVIRI | FLORAL TAKUNDA | BSCFSSC | R181943E |
| MUTENDA | AMANDA | HPOSS | R181388R |
| mutende | everjoyce | HBBSC | R182001H |
| MUTENDEUDZWA | CECILIA | HSOSS | R182738H |
| Mutengezanwa | Tadiwanashe Russel | CTHSC | R181591V |
| Mutengwa | Blessed | CTHSC | R182565F |
| MUTERO | REEVES | HBBSC | R183083W |
| MUTERO | CLEMENCE TAFADZWA | HPOSS | R181434H |
| MUTESVA | TAFADZWA TIFFANEY | HAMAPS | R181909M |
| Mutesva | Gamuchirai | HENMET | R183390G |
| Mutetwa | Ezekiel Omega | HACCO | R183011U |
| Mutetwa | Tanaka Ashley | HTHMC | R183244L |
| MUTEYERWA | DENZIL TINOTENDA | HACCO | R183010Z |
| Mutigwa | Tanatswa Elton | HTHMC | R183254S |
| Mutirwara | Fortunate | BZHSC | R182591C |
| MUTIZE | TAMUKA | STSHSC | R181969F |
| Mutizwa | Tadiwanashe Eddie | HENMEE | R183322P |
| Mutizwa | Nyasha Leona | HSOSS | R181454P |
| MUTONGI | TANAKA ASHLEIGH | HAGR | R182217N |
| Mutowa | Kariot , Israel | HACCO | R183027F |
| MUTSIGWA | ANESU BUSISIWE | HTHMC | R183280C |
| MUTSINDIKWA | MUFARO P | HPSS | R182757R |
| Mutsvauki | Fidelis Vimbainashe | HASC | R181707C |
| Mutsvedu | Takudzwa Don | HGGISSC | R182446D |
| MUTUBUKI | RHODIEN | HBBSC | R181977B |
| Mutumwabvi | Ruvimbo Theresa | HENEENG | R182123J |
| MUTUNA | STEPHEN TINOTENDA | HPOSS | R182602W |
| MUTUNGMIRI | EVANS | HTHMC | R183303E |
| MUTUNGWAZI | MILLICENT RUTENDO | HTHMC | R183240B |
| mutyasera | rutendo | HPSS | R181631Y |
| MUUMBE | PATRICK PANASHE | GLHSC | R182288B |
| MUUNGANI | TAFADZWA PAUL | HBSCTC | R183169G |
| muvandiri | happison henry | HENMET | R183401J |
| MUVINDI | TAFADZWA | HGGISSC | R182374T |
| MUWANI | TAKUDZWA | HPOSS | R181428Q |
| Muwirimi | Melissa | HRUPSS | R182663F |
| Muwonde | Arnold | HENCEE | R182099K |
| MUYEZWA | TENDAI BISMARC | HBSCTC | R183182F |
| Muza | McLeish Tinotenda | HENMEE | R183318E |
| MUZADZI | ROSEMARY MONALISA | HACCO | R182044T |
| MUZAENI | BLESSING | HETT | R181518D |
| Muzanenhamo | Tavadaishe Alex | HGGISSC | R182398W |
| MUZARA | DIANA | CTHSC | R181602P |
| MUZARUWETU | WILBERT | HPOSS | R182804T |
| MUZAVAZI | FARAI KUDZANAYI | HASC | R181678H |
| MUZERENGWA | BYRON TAPIWANASHE | BCHSC | R181863R |
| MUZHANJE | MICHELE RUTENDO | HSWSS | R182610H |
| MUZIKA | KELVIN TINOTENDA | HSOSS | R182696F |
| MUZIMBA | KUDZAI | HENMEE | R182142F |
| MUZIRE | AMANDA | HECSS | R181531P |
| MUZONDO | ADMIRE TANDAVARAI | CTHSC | R181559F |
| MUZOPA | TARISAI S | HACCO | R182068S |
| MUZUNGU | KENNETH TAKUNDA | HGGISSC | R182382B |
| Muzvarwandoga | Andrew Takunda | HACCO | R182975S |
| Muzvimbiri | Farai Megan | BCHSC | R182359D |
| Mvere | Takudzwa A | HPOSS | R182812P |
| MVUMI | HANSON TAWANDA | HEPTDETD | R182235H |
| MVURAICHANA | NYASHA | HETT | R181489E |
| Mwadiwa | Strive Tiyanjane | HENCEE | R182934N |
| MWADZODZERA | SOLOMON ANESU | HRUPSS | R182670A |
| Mwakorera | Taremeredzwa | HACCO | R182947R |
| MWALE | SEAN TINOTENDA | HBBSC | R183080Y |
| MWALE | PAMELA | HTHMC | R181663N |
| Mwandifura | Privilege | CTHSC | R182577B |
| MWANEMA | EASY | HPSS | R181612A |
| Mwanyowa | DARLINGTON TATENDA | HGGISSC | R182420W |
| MWANZA | MICHELLE | HENMEE | R183338L |
| MWANZA | BRANDON KUDAKWASHE | HENMEE | R182460N |
| Mwatse | Tinashe | HTHMC | R183245V |
| Myambo | Panashe F C | HPSS | R182773D |
| NCUBE | LISEDI SANELISO | HPBB | R182190Z |
| Ncube | Nkhosiilathi | HAMAPS | R181914S |
| NCUBE | TALENT | HACCO | R182992F |
| NCUBE | MUFUDZI | HACCO | R182951F |
| NCUBE | FRANCIS | HENCEE | R182095N |
| Ncube | Nombeko Merylin | BCHSC | R182361Y |
| ncube | melody | HPOSS | R181398C |
| NCUBE | CLEOPATRA SIBONGINKOSI PEME | HSOSS | R182693B |
| NDAGURWA | VINCENT | HSWSS | R182627X |
| NDANGA | TINOTENDA TAWANDA | HENMET | R183399A |
| Ndavanengwe | Alpha | HTHMC | R183247P |
| NDAWANA | TONDERAI | HPSS | R181620N |
| NDEBELE | RAYMOND | DTIS | R181730W |
| NDEBELE | AIMING JUNIOR | HPOSS | R181372S |
| Ndhlovu | Ntandoyenkosi | HENAE | R183353W |
| NDHLOVU | SIPHOSENKOSI MTHULISI | HENCEE | R182894M |
| Ndhlovu | Nomazulu | HPOSS | R182791B |
| NDIMO | BLESSING | HENMET | R183380N |
| NDIWENI | ROBERT | HSOSS | R182751U |
| Ndlovu | Mqondisi | CTHSC | R182559R |
| NDLOVU | HANDSOME MUZIWANDILE | GLHSC | R182496D |
| NDLOVU | PADDINGTON | HASC | R181679C |
| NDLOVU | LANGATHANI NIGEL | HECSS | R181529V |
| NDLOVU | ROBERT | HPSS | R1713093 |
| Ndoma | Billiet Edwin | HTHMC | R183301K |
| NDORO | TINOTENDA RHODA | HPOSS | R181368N |
| Ndovi | Tatenda Chansey | BVSc | R182825L |
| NDUDZO | THERESA MUFARO | HPOSS | R181390U |
| NDUMIYANA | QURANCE | HSOSS | R182743Y |
| NDUNDURI | PRECIOUS | HBSCTC | R183172L |
| NECHIBVUTE | YOLANDA | HACCO | R182057C |
| Nechibvute | TINOTENDA | HSOSS | R182700N |
| NEDZIWE | BRIAN IRIMAI | GLHSC | R182277A |
| Nehoma | Rejoice | HETT | R182856D |
| NEMUKUTE | Shirley Tariro | HPOSS | R181406T |
| Nenzema | Nilloushy Takudzwa | HBSCTC | R183152G |
| Neshamba | Callington Takaedza | HENCEE | R182905M |
| Nevanji | Kudzai | HBSCTC | R182011P |
| NEZANDONYI | DONALD | HTHMC | R183188E |
| Ngandu | Tatenda Nomsa | HTHMC | R183220E |
| NGAWU | NOMATTER | HBBSC | R183040L |
| Ngondomi | Evermore | HPOSS | R182786K |
| Ngozo Chapata | Mupindishe Joan-Brooks | HETT | R181502W |
| NGWARAI | TRUE | HASC | R182521F |
| NGWARWI | MYRON MOSES | HACCO | R182056G |
| NGWENYA | TINOTENDA | HPBB | R182193M |
| Ngwerume | Munyaradzi | HBBSC | R181991J |
| NGWERUME | ABGIRL | HPSS | R181614R |
| NHACHI | BEKEZELA ROZANA | CTHSC | R182574H |
| Nhamo | Precious | HASC | R182519P |
| NHAPI | FAITH TINOTENDA | HSOSS | R181446W |
| Nhara | Batsirai | HENMET | R183386P |
| Nhira | Adlaide Vongai | HAABEAM | R182172A |
| NHONGO | UNOTIDASHE | HACCO | R182039J |
| NHONGO | TAMBUDZAI | HGGISSC | R182435A |
| NHORO | ROPAFADZO | HBBSC | R182003T |
| Nhunhama | Golden Taziwa | HBSCTC | R182013C |
| nhura | rumbidzai ashely | HECSS | R182682U |
| Nikisi | Mutsawashe Raban | HASC | R181705K |
| NJENI | MALCOLM | HRUPSS | R182672E |
| NJENJE | PRIDE | HACCO | R182956K |
| NJENJERA | TATENDA SHONGAI | HTHMC | R183199M |
| Njerere | Panashe | HACCO | R182944U |
| Njikizana | CARLTON BONGAI | HENMET | R183405A |
| Njodzi | Simbarashe | HENEENG | R182486T |
| NJOVU | SHUPIKAI | HBBSC | R183095E |
| Nleya | Awanda | HENCEE | R182100N |
| NOKO | THABO MICHAEL | HEHA | R181917W |
| NTAIPI | MELISA PAIDAMOYO | HTHMC | R183192P |
| Nyabereka | Michelle | HACCO | R182043P |
| NYABEZE | WESTON TAKUDZWA | HBBSC | R183097K |
| NYABINDE | TASHINGA GWENDOLINE | HTHMC | R181649R |
| NYADENGA | LEE | HENEENG | R182106P |
| Nyadongo | Nyasha | HBSCTC | R183171X |
| Nyadongo | Priscilla | HSOSS | R182756J |
| Nyaera | Vimbai | HGGISSC | R182414C |
| NYAGATO | DESIRE TAFADZWA | HAABEAM | R182162K |
| Nyahunda | Energy | HENMET | R183379A |
| Nyahunzvi | Dadirayi Natasha | HACCO | R182077Q |
| Nyajina | Grace | HACCO | R182085N |
| Nyakabau | Gift | BVSc | R182827T |
| NYAKASWA | IVY NYASHA | CTHSC | R181604C |
| NYAKUDANGA | RAYMOND RONALD | CTHSC | R181595J |
| NYAKUDYA | KEVIN TANAKA | HPOSS | R181393U |
| Nyakudzi | Anecu Christable | HPOSS | R182790C |
| NYAKUDZIWANZA | LISA RUMBIDZAI | HPSS | R181623Y |
| Nyakwete | Diana | HACCO | R182945A |
| Nyakwima | Dennis | HACCO | R182041N |
| NYAMADZAWO | RONEX | HGGISSC | R182367K |
| nyamande | tinotenda | HACCO | R182978R |
| NYAMANGODO | DELIGHT KUDZANAI | HECSS | R181555B |
| Nyamanzi | Amos | HECSS | R182683S |
| Nyamayaro | Brian | HTHMC | R183287L |
| NYAMBIYA | MELODY NGAAKUDZWE | HEHA | R181919P |
| NYAMHUKA | JOSHUA TAPIWANASHE | HTHMC | R183204D |
| Nyamini | Michelle Zvikomborero | HPSS | R181634H |
| Nyamugodobi | Aldrege Damson | HENMEE | R183332E |
| Nyamugure | Munashe | HBBSC | R183092W |
| NYAMUGURE | RUDO LIZBORN | HECSS | R181550J |
| Nyamukonda | Kuziva | HTHMC | R181659W |
| NYAMUNDANDA | TINOTENDA JOHANNES | HSOSS | R181439V |
| Nyamupanda | Emmanuel Tadiwanashe | HEHA | R181926M |
| Nyamuramba | Audrey Tafadzwa | HBBSC | R181992D |
| Nyamuronda | Leo Kudakwashe | HENEENG | R182485S |
| Nyamurusa | Kundai | HGGISSC | R182415F |
| NYAMUTOWA | CHIDO SHARON | HPSS | R181635A |
| NYAMUTSAMBAH | DONALD THABHAKI | CTHSC | R182566B |
| NYAMUTSWA | EVERNGELISTA | HPSS | R182761E |
| Nyandebvu | Munashe | HENEENG | R182128B |
| NYANDORO | TILDA CHIDO | HPLRSA | R181936M |
| NYANGA | RUVIMBO ANITA | HBBSC | R181990P |
| NYANGARE | TRIPHINE TINOTENDA | HSOSS | R181442G |
| nyangombe | brendon tadiwanashe | HACCO | R183032W |
| Nyanhete | Petronella Ropafadzo | HAABEAM | R182176J |
| NYANHETE | DELIGHT MIRIRO | HGGISSC | R182417C |
| NYANZIRA | ABNEZER | BCHSC | R182363Q |
| NYAPFUMBI | R0NA | HHSRSA | R181902C |
| Nyapokoto | Tanaka Walter | HGGISSC | R182419M |
| NYARAMBI | SHAYNE VONGAI | HTHMC | R183241S |
| NYASHONJEKA | ZVIKOMBORERO | HEHA | R181924R |
| Nyautarizi | Gin | HACCO | R183009P |
| Nyawiri | Tariro Lorraine | HACCO | R182084P |
| NYAWIRI | MICHELLE NYASHA | HTHMC | R183203C |
| Nyawo | Janet Fadzai | HACCO | R183035R |
| NYAZIRE | PANASHE MICHAEL | HACCO | R182025D |
| NYEMBA | TINASHE | HPBB | R182189U |
| NYEMBA | ROPAFADZO | HENCEE | R182893M |
| NYEREBANI | PARDON | HAGR | R182227W |
| NYEVE | TAKUDZWA PRIDE | HENMEE | R183312E |
| Nyika | Esther Sibongile | HBSCTC | R183154N |
| NYIKA | WALTER MUNYARADZI | HTHMC | R183231M |
| `NYIKA | TAFADZWA MADELEINE | HSWSS | R182615S |
| NYONI | TATENDA | HBBSC | R183066G |
| Nyoni | Lord Soames | HGGISSC | R182407X |
| NYONI | TABETH | HSOSS | R181448Y |
| NYONI | NJABULO ANGELOUS | HSWSS | R182618X |
| nzombe | kimberly rufaro | HSWSS | R182633S |
| NZUWA | TANATSWANASHE | HENMEE | R183323G |
| Offman | Monica | HECSS | R181542L |
| Padare | Tafadzwa | HENMEE | R182137N |
| PAMBAYI | JONAH | HECSS | R181551K |
| PAMIRE | ANNESSIA | HENEENG | R182476N |
| PANGIRAI | TAMUKA | HPOSS | R182785F |
| PARADZAYI | CARLTON TAMUKA | HBBSC | R183108J |
| PARAFFIN | GARIKAI JUNIOR | HTHMC | R183201U |
| PATSANZA | VIMBAINASHE K | HPOSS | R181412A |
| PAUL | MAKESURE | HGGISSC | R182371Q |
| PAVARI | VICTOR VELEAR | HENMEE | R183313U |
| PAWANDIWA | VANESSA | HPSS | R181618W |
| PEDZI | TARIRO LYDIA | HAHM | R182313D |
| PENYESANI | AGYNOSTO | HETT | R181497K |
| PEPUKAYI | MILLICENT | HBBSC | R181985H |
| PETER | HELTON | HBBSC | R181975Q |
| PFUTE | GRACIOUS PRIMROSE | HSOSS | R181441F |
| PHIKELELE | FIDEL | HACCO | R182061V |
| PHIRI | BLESSED | HAABEAM | R182178J |
| PHIRI | JOSEPH JOSHUA | HBSCTC | R183159W |
| Phiri | Tapiwa Nafutari | BZHSC | R181958D |
| PHIRI | ALISON | HPOSS | R181415H |
| PIKELELE | BONGANI | HAABEAM | R182174B |
| Punungwe | Isheanesu Gift | HENEENG | R182113Y |
| PURANGO | MUGOVE | HTHMC | R183186B |
| PURAZENI | FADZAI FELISTAS | HSOSS | R182730X |
| Raisi | Ethel | HAABEARD | R182160Q |
| Raji | Michael | HENMEE | R182463J |
| Rakabopa | Melissa | HBBSC | R181995H |
| RAMBANAPASI | MELLISA | HSOSS | R182714R |
| Ranganayi | Percy Nkosilathi | HENEENG | R182480A |
| Rapozo | Kudakwashe | CTHSC | R182568R |
| RAYIRE | NERIAH CYNTHIA | HACCO | R182941W |
| Reza | Tinotenda Nelson | HENCEE | R182096Q |
| Rice | Innocent | HENEENG | R182471G |
| RISENGA | EDISON | HACCO | R182028W |
| RUCHIKE | BLESSING SARAH | HAMAPS | R181913T |
| RUGUBE | RONALD | CTHSC | R181562H |
| RUJUWA | KELLY RUKUDZO | HGGISSC | R182387D |
| RUKANZAKANZA | NATASHA ROPAFADZIO | HSOSS | R181440L |
| RUKWEZA | TAURAI PFUMAI | CTHSC | R181570A |
| RUMBWERE | ERIC TANAKA | HECSS | R181544W |
| rundogo | mercy chido | HACCO | R182976C |
| Rundu | Tawanda Churchill | HASC | R182523M |
| Runesu | Shepherd | HBSCTC | R182010S |
| RUNESU | NAUME | HTHMC | R183191C |
| RUOCHA | NYASHA | CTHSC | R182569X |
| Rusere | Anesu | HENCEE | R182926T |
| Rusere | Nigel Shammy | HENCEE | R182910F |
| Rusike | Mufaro Brownson | HPSS | R182772U |
| RUTSITO | PROSPER NGONI | HTHMC | R183257L |
| Rutsvara | Silas Kumbirai | HPOSS | R181435C |
| RUZENGWE | PATIENCE | BCHSC | R181883J |
| saburi | israel | HBBSC | R183139L |
| SACHIKONYE | Chengetai Musvo | HPOSS | R182783N |
| SACHIKONYE | MICHELLE RUTENDO | HSOSS | R182748K |
| SADOMBA | RUTENDO RUTH | HTHMC | R183253G |
| SAIDI | AMINA | HTHMC | R181660P |
| Saidi | Sharmane Fadzai | HPSS | R181633J |
| SAIDI | NYASHA | HSWSS | R182641W |
| SAKABUYA | CHRISTINE PAIDAMOYO | HACCO | R182961U |
| SAKUPWANYA | PANASHE ZWAREKWA | HSOSS | R182692W |
| SAMANGA | CHIEDZA GLORIA ROPAFADZO | HENCEE | R182912S |
| SAMUSODZA | TADIWANASHE TAPIWA | HBBSC | R181999L |
| SANTO | WESLEY TANAKA | HBBSC | R183105C |
| Satumba | Kudzai Charity | HACCO | R182065X |
| SAVADYE | NERUDO NICOLE | BCHSC | R181871M |
| SAVIERI | TATENDA FLORENCE | HPOSS | R182803Y |
| SEKANI | TANAKA TINNIE | HENEENG | R182112G |
| Seremwe | Wilford | HFRTP | R182332G |
| SHADAYA | LEEROY TADIWA | HENMEE | R182136T |
| SHAIMANA | BRIAN | HMEE | R183365M |
| SHAMIDO | Liane | HPSS | R181645R |
| Shamu | Kudzai | HAMAPS | R181916N |
| SHAMU | TAMMARRAH | HBBSC | R183098Z |
| SHAVA | TAKUDZWA | HAABEAM | R182180E |
| SHAVA | TAKOMBORERWA | HSOSS | R182754R |
| SHAYACHIMWE | LIFE | HEPTDETD | R182236G |
| SHENJE | CONSTANCE NYASHA | HTHMC | R183189H |
| Shindi | Tauya | HETT | R181503J |
| Shiri | Grace Nyaradzo | HSOSS | R182704T |
| SHIRIPINDA | ANANIAS | HACCO | R182997Y |
| SHOKO | TAFADZWA | HAABEAM | R182175D |
| SHOKO | ONWELL JAMES | CTHSC | R182562C |
| SHOKO | BRIAN | GLHSC | R182508S |
| Shokora | Tatenda | HASC | R182518V |
| SHONHAI | TAPIWANASHE ANTONY | HACCO | R182948B |
| shonhai | vimbai | HBBSC | R183126D |
| Shoshore | Misheck | HMEE | R182151A |
| Shumba | Chidochashe Prudence | HACCO | R182995A |
| Shumba | Tichakunda | HACCO | R182964Z |
| SHUMBA | TINAYEISHE LYNN | HACCO | R182048U |
| Shumba | Tinomutendashe | HENMET | R183385W |
| SHUMBA | TINASHE | HETT | R182822P |
| SHUMBA | LYTON | HGGISSC | R182383H |
| SHUMBA | LEEWAYNE ROBERT WANDIFADZA | HPOSS | R182780J |
| Shumbairerwa | Priviledge Wadzanai | HSOSS | R182749H |
| SHUVHA | ELTON VIGILANCE | HAABEAM | R182168V |
| SIBANDA | ANELE | HBBSC | R183045C |
| SIBANDA | HLENGIWE GRACE | HBBSC | R181993V |
| Sibanda | Busiso Dingani | HENMET | R183397K |
| sibanda | delight hagai | HMEE | R183370M |
| SIBANDA | VICTOR NQOBILE BEKITHEMBA | CHHSC | R182818A |
| Sibanda | Prince | CTHSC | R182564D |
| SIBANDA | SANDILE, SANDRA | HPOSS | R182779Q |
| SIBANDA | NICOLE | HSOSS | R182695Q |
| Sibiya | Nkosilathi | HETT | R181507G |
| Sigauke | Trinity Tafadzwa | HACCO | R183012S |
| SIGAUKE | MASIMBA GIFT | HTHMC | R183246E |
| SIGAUKE | YOUSTINAH BEAUTY | HENCEE | R182924W |
| SIKA | DANANAI TANYARADZWA | HSOSS | R182709V |
| SIKITENI | FARAI | HASC | R182534U |
| Sikoya | Nyasha Emaculate | HTHMC | R183305A |
| SIMARI | PAIDAMOYO ILLAH | HTHMC | R183262C |
| SIMBA | EMILIA TARIRO | HTHMC | R183299U |
| SINAMANI | SIMBARASHE HENRY | HENMET | R183389R |
| SINGO | TAKUDZWA MARKO | HAABEARD | R182152E |
| SINOYA | TATENDA PROSPER | HBBSC | R183058J |
| SITHOLE | ADVANCE | HAMAPS | R181906Z |
| SITHOLE | MUNASHE | HEHA | R181920G |
| SITHOLE | HILDA | HFRTP | R182326V |
| Sithole | Prosper | HTHMC | R183275J |
| SITHOLE | LAWRENCE | HECSS | R182691L |
| SIYAMAYAMBO | JACQUILINE KUZIVAKWASHE | HSOSS | R182721U |
| Siziba | Innocent | HBBSC | R183113V |
| SOKO | NOMALANGA ASHLEY | HENEENG | R182477C |
| STEPHEN | ALOUIS | HENMEE | R183340F |
| Sukwe | Felistas | HACCO | R182963F |
| svoba | takunda wallace | HENCEE | R182098B |
| Tadzingwa | caroline | HACCO | R182071T |
| TAFINWA | GLADYS, PAZVINO | HTHMC | R183266M |
| TAFIREYI | TENDEKAI | HACCO | R182999N |
| Tafireyi | Catherine | HSWSS | R182640F |
| Tagwira | Bezel Sarai | HECSS | R181539E |
| Takabvakure | Vimbainashe | HACCO | R183019V |
| TAKAENDESA | ANESU | HSWSS | R182644J |
| TAKAWIRA | MERCY | HRUPSS | R182677D |
| TANGAYI | AUDRINA RUMBIDZAYI | HRSSHA | R181934W |
| Tangenhamo | Tendai | HBBSC | R183084N |
| Tanyanyiwa | Tapiwa | HECSS | R181540P |
| TANYANYIWA | CRESENCIA RUVIMBO | HPOSS | R182799T |
| TAPERA | ATKINSON | HACCO | R183020P |
| Tapera | Wadzanai Rumbidzai | HACCO | R182979Q |
| TAPERA | TALENT TATENDA | HENAE | R183348Z |
| Tapera | Fagarash John | HECSS | R181548J |
| TAPFUMA | PEACEMORE | HEHA | R181918G |
| TAPFUMA | TADIWANASHE | HTHMC | R183252S |
| Tapfumanei | Mazvita Wayne | BCHSC | R181880V |
| TARAMBIWA | PADDINGTON | HENEENG | R182469X |
| Taredzera | Tapiwa | HBBSC | R183047F |
| TARISAI | CAROLINE | HAHM | R182312L |
| TARUGARIRA | SHARON | CTHSC | R182583P |
| Tarusarira | Emmanuel | HPOSS | R181404W |
| TARUVINGA | COURAGE | HENEENG | R182127Z |
| TARUVINGA | TAPIWANASHE | HENMEE | R183330D |
| Taruvinga | Nigel Panashe | GLHSC | R182286D |
| Taruvinga | Keith Edward | HRUPSS | R182665N |
| TARUWINGA | QUINTON TATENDA | HBBSC | R181988H |
| Tasosa | Joseph Simbarashe | HBBSC | R183056Z |
| TAURAI | BRENDAN TINOTENDA | HACCO | R183034M |
| TAVARWISA | TANYA SHARON | HTHMC | R181661E |
| TAVENAGANA | TINOVIMBA | HSWSS | R182626K |
| TAVENGWA | TINOTENDA | BCHSC | R181868T |
| TAZVIONA | EVERTON PRETTY | HBSCTC | R183151T |
| TAZVIVINGA | SHEUNESU CONRAD | CTHSC | R181600B |
| Tekiya | George Jonathan | MTHSC | R182516W |
| TEMBO | RUMBIDZAI ELIZABETH | HETT | R181492L |
| Tembo | Chido Cloddette | HGGISSC | R182431Q |
| TENDAUPENYU | WALTER TAPIWA | HGGISSC | R182366V |
| TENDAYI | RUVARASHE | HASC | R182527Y |
| Tevera | Precious Varaidzo | HTHMC | R183239L |
| THOM | KELVIN | HENEENG | R182120D |
| TICHINANI | LINDIWE | HBSCTC | R183174Q |
| TICHIWANGANA | PANASHE | HAGR | R182218G |
| TIGERE | MAGALIS | HGGISSC | R182403P |
| TIMBA | TAPIWA | HPOSS | R182814C |
| Timire | Romeo | HACCO | R183029Y |
| Timire | Olicia Tanaka | BZHSC | R181956W |
| Timire | Tawanda Takunda | HETT | R181510E |
| Todini | Tinotenda Loice | HBBSC | R183063K |
| TOGARASEI | TAKUDZWA L. | CHHSC | R182817H |
| TOGARASEYI | PETER TAPIWA | HETT | R181490C |
| Tom | Isheanesu Theophilus | BCHSC | R181872F |
| TOMA | FLORANCE RUVIMBO | HTHMC | R183273K |
| Tome | Patience Nyaradzai | HSWSS | R182648P |
| TORO | FAITH REGENIA | HECSS | R181549N |
| torto | tichakunda kuzivakwashe | HPOSS | R182793U |
| TSANGA | HAZVINEI TSANGA | HBAE | R182204B |
| tsara | bronwyn | CTHSC | R181726V |
| tsatsa | Tariro Christine | HPOSS | R181392T |
| Tsenesa | Zvikomborero Abigail | HBBSC | R183087F |
| TSHUMA | UNATHI | HPSS | R181644X |
| TSIKADA | LIND-ROSE ANNE-MARY MAZVITA | CTHSC | R182578E |
| TSIKWA | MUTSA CHARMAINE | CTHSC | R181587F |
| TSINDI | MILICENT NGAAKUDZWE | HPBB | R182187U |
| tsoka | dylan munashe | HSOSS | R182724K |
| TSOMONDO | TONDERAI | HENAE | R183347D |
| TSURO | MUNASHE EMMANUEL | HBBSC | R181987P |
| TSVAKAI | SIMBARASHE | HSWSS | R182625E |
| Tsvangirai | Rumbidzai | HSWSS | R182636M |
| TSVITO | NYASHA | HSOSS | R182715Y |
| Tsvuru | Priveledge | HASC | R181696V |
| TUMBARE | NATALIE | CTHSC | R181606T |
| TUMBARE | TREVOR | GLHSC | R1713212 |
| TUNGURWI | WALTER | HENAE | R183352J |
| TURUGARI | TIVCHASVIKA WEBSTER | HSWSS | R182649K |
| UKAMA | CLINTON | HTHMC | R181653Y |
| UTETE | PETRONILLA SHINGAI | DTIS | R979505E |
| Uzhenyu | Tinashe Dominic | HASC | R181685U |
| VENGANAI | LEARNMORE | HENEENG | R182474F |
| vukomba | michelle l | HACCO | R182959G |
| VUTIKA | TATENDA JAMES | HMEE | R183371L |
| WADZANAYI | FAITH | HENEENG | R182489N |
| WALLACE | SNOWDEN DARLINGTON | HETT | R181493E |
| WANIWA | RUMBIDZAI TANIA | BZHSC | R181952H |
| WESTERDALE | JULIA KATHARINE | DVN | R181479N |
| Wirimai | Tanaka Nonqoba | HBBSC | R183077R |
| Wurayayi | Wurayayi | HACCO | R182035W |
| YASINI | KELVIN | HENCEE | R182908F |
| YEMEKE | TAFADZWA NYASHA | CTHSC | R181558W |
| Zabura | Pharisai | HETT | R181514E |
| ZACHARIA | TANAKA LESLIE | HGGISSC | R182440L |
| Zakeyo | Tafadzwa Nigel | HENMET | R183376S |
| Zambe | Milton | HASC | R182823D |
| Zanamwe | Tapiwanashe Munyaradzi | HGGISSC | R182395P |
| ZATA | ROBERT TATENDA | HETT | R181488S |
| ZEMBE | MARTHA TALENT | HBBSC | R181981P |
| Zenda | Mandishona | HENEENG | R182116V |
| Zengeni | Dilan Tawanda | HETT | R181519H |
| ZENGEYA | COSMO ITAYI | HFRTP | R182330E |
| ZENGEYA | ALICEEN | HTHMC | R183194J |
| ZHAKATA | KUDZAI YVONNE | HTHMC | R183251E |
| ZHANGAZHA | TANAKA REBECCA | HACCO | R182083L |
| ZHOLINDA | TAKUNDA PRECIOUS | HBSCTC | R182012N |
| Zhorinda | Munyaradzi | HASC | R182599H |
| ZHOU | CONSTANCE | HENAE | R183342Y |
| ZHOU | BRIGHTON | HENEENG | R182491B |
| ZHOU | TATENDA | HSVE | R182468X |
| ZHOU | TAFADZWA | HECSS | R182685T |
| ZHOU | RUMBIDZAI | HPSS | R181608H |
| ZHOU | CHARITY | HSOSS | R181456Z |
| Zhou-Magwati | Tafara | HHSRSA | R181903K |
| Zhuga | Makanakaishe Emmanuel | HENCEE | R182897H |
| zihumo | samantha nyasha | BCHSC | R181873W |
| ZIKHALI | BUHLE | HENMEE | R182134Z |
| ZIKHALI | SAMANTHA NOMHLE | HECSS | R181524N |
| Zimunhu | Tapiwanashe Brighton | HENEENG | R182110F |
| ZIMUNHU | AUDREY | HSWSS | R182637G |
| Zimunya | Mark Liberty | HRUPSS | R182681B |
| Zindoga Manhando | Freeman Munashe | HENMET | R183402M |
| Zinyakasa | Anymore | HTHMC | R183227B |
| ZINYEMBA | ROSEMARY | HGGENVSC | R182552C |
| Zinyowera | Josphine rufaro | HPOSS | R182789U |
| ZIREVA | TATENDA LENOX | HTHMC | R181654X |
| ZISANI | GAMUCHIRAI CRUDA | HPSS | R181609Q |
| Zisengwe | Fortunate Mary | HGGISSC | R182434B |
| ZISHIRI | RUMBIDZAI REBECCA | BVSc | R182828X |
| ZIVANAI | VICTOR | HTHMC | R183198V |
| zivanai | magwizi humphrey | GLHSC | R182284M |
| ZIVANOMOYO | LOVENESS | HACCO | R182038K |
| Zonke | Natasha | HTHMC | R183294F |
| ZUKA | Prince | HENMEE | R183316F |
| Zunguza | Whythm Panashe | HACCO | R182969Q |
| zunidza | Mazvita Phyllis | HACCO | R182076K |
| Zuze | Richmore Bernard | HENMET | R183394T |
| Zvidyo | Brian Makiyi | HBBSC | R183071B |
| ZVIDZAI | TAKUDZWA EMMANUEL | CTHSC | R182581P |
| ZVIKONYAUKWA | JOTHAM | HBSCTC | R183164W |
| Zvomeyi | Lovemore Phillip | HBBSC | R182002H |
| ZWIDZA | RUTENDO | BCHSC | R181870H |