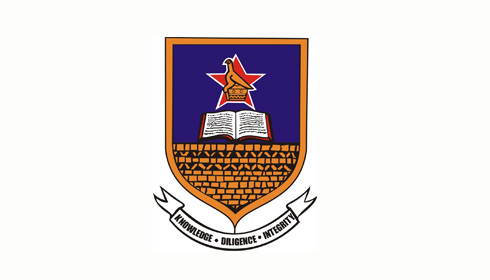 The University of Zimbabwe would like to advise applicants who applied for admission into programmes of study for February 2017 intake that they havebeen admitted as detailed below. The selection processes are still ongoing.
1. Registration
Registration for first semester commences on Monday, 30 January 2017 and ends on 17 February 2017.
2. Fees
Full fees must be paid immediately. Bring bank invoice for registration. Successful applicants are advised to visit http://www.uz.ac.zw/index.php/admissions/undergrad-fees-schedule for details on fees payable. They can also contact UZ Admissions Office using the following details:
Phone: 04 – 30321 Ext 11116/ 11178/ 11112
Email: This email address is being protected from spambots. You need JavaScript enabled to view it.
Offer letters are ready for collection at the UZ Library.
N.B Offer letters can be collected on the day of registration and fees can be paid prior to collection of the offer letter.
3. Banking Details
Full fees must be deposited at any branch of the Commercial Bank of Zimbabwe (CBZ). Our bank account details are shown below. Please quote the correct student registration number as provided in your offer letter when you fill in the deposit slip.
Account Name: University of Zimbabwe
Bank: Commercial Bank of Zimbabwe
Branch: Kwame Nkrumah Avenue, Harare
Account Number: 01120770100052
Branch Sort Code: 6101
Swift Code: cobzzwhaxxx

4. Accommodation
Accommodation is offered to a limited number of students on a first come first served basis.
NB: Payment for Accommodation ($450.00) should ONLY be done after registration and confirmation of offer of residence.
5. Important Dates
Registration: 30 January – 17 February 2017
Compulsory Orientation: 18 – 19 February 2017
Lectures commence on 20 February 2017
| | | | | | | | | | |
| --- | --- | --- | --- | --- | --- | --- | --- | --- | --- |
| | SURNAME | FIRSTNAME(S) | PROG CODE | REGNUMBER | | SURNAME | FIRSTNAME(S) | PROG CODE | REGNUMBER |
| 1 | AJISON | SCOTCH | HSVE | R174718H | 588 | MASIYENYAMA | PLAXEDES SHARON | HSOSS | R174373R |
| 2 | ALFISHA | RICHMAN | HADSS | R174583B | 589 | MASSUNDA | DEIDREE PANASHE | HACC | R174873U |
| 3 | ALIFANDKA | ARTHUR | HBBS | R175098K | 590 | MASUKU | NTABISO THUTHUKISA K | CTH | R175361S |
| 4 | ANTONIO | ARNOLD MUDYIWA | HSV | R174714M | 591 | MASUKU | SIBONGILE MELODY | HGGENV | R175306X |
| 5 | ARIGONDIA | CHELSEA MUNASHE N | HPSS | R174542H | 592 | MASUNDA | CHIEDZA | HRSSHA | R175488G |
| 6 | ARITURI | LORRAINE | HADSS | R174605P | 593 | MASUNDA | KUDAKWASHE | HPSS | R174565X |
| 7 | ARUBINU | RUTENDO JOYLYN | HBBS | R175054X | 594 | MASUNGA | TINASHE KATAZO | HBSCT | R175213F |
| 8 | AYANI | TENDAI PRISCILLA | HENMET | R174773X | 595 | MASUNUNGURE | MADELLINE | HPSS | R174570Y |
| 9 | BADZA | JANET | HGGH | R175334N | 596 | MASVAURE | ASHLEY TASHINGA | HACC | R174904F |
| 10 | BANDA | STANLEY | HJMS | R175448Q | 597 | MASVIKENI | VANNESSA MAZVITA | HACC | R174996G |
| 11 | BANGURE | RASHIWE | HBBS | R175111A | 598 | MATANDE | YEUKAI | HPSS | R174568C |
| 12 | BANGWAYO | VIMBAI GRACE | HGGENV | R175302D | 599 | MATANGA | KUDZAI BLESSING | HBBS | R175016R |
| 13 | BARADZI | HOPE SIMBARASHE | CTH | R175360N | 600 | MATANHIRE | FORTUNATE FADZAI | HJMS | R175472P |
| 14 | BARE | SARAH | HJMS | R175420F | 601 | MATANYANGE | AMEL | HPOSS | R174351E |
| 15 | BARURA | PRINCE | HACC | R174889H | 602 | MATARA | HELLENA | HADSS | R174612T |
| 16 | BENGURA | NEHEMIA | HJMS | R175433D | 603 | MATARE | SALLOMY ZVIOMBORERO | HJMS | R175438K |
| 17 | BENNET | CALEB | HACC | R174923F | 604 | MATARE | TAFADZWA | HBBS | R175168Q |
| 18 | BETE | TATENDA | HSWSS | R174482H | 605 | MATEMA | JOSHUA | HTHM | R175273Q |
| 19 | BHASERA | LORRAINE TATENDA | HBBS | R175091G | 606 | MATEMBA | TAWANDA | HADSS | R174629C |
| 20 | BHATCH | DARREN | HENCEE | R174646C | 607 | MATEMBA | TAPIWA | HRUPSS | R174340E |
| 21 | BHEBE | SIMBARASHE NGONIDZASHE | HACC | R174850A | 608 | MATENGA | YEVAI FAITH | HPOSS | R174407N |
| 22 | BHIZA | GAMUCHIRAI MERCY | HENEENG | R174670Q | 609 | MATENGA | ANDILE | HSWSS | R174461V |
| 23 | BIZAH | TINOTENDA BEAVEN | HPOSS | R174411Y | 610 | MATETE | TINODIWANASHE REBECCA | HSWSS | R174479H |
| 24 | BLUCK | PANASHE | HSWSS | R174492T | 611 | MATIMBA | TAZVIVINGA | HSWSS | R174490W |
| 25 | BOBOJANI | DANAI LUCIA | HBBS | R175019E | 612 | MATIMISE | BLESSING | HBSCT | R175205F |
| 26 | BONDE | TINASHE CLIVE | HSV | R174712V | 613 | MATIMURA | YEUKAI KAREN | HENCEE | R174644T |
| 27 | BONZO | SIMBARASHE | HENEENG | R174708F | 614 | MATIZA | MUNASHE | HTHM | R175238C |
| 28 | BUKUTA | TINASHE NELSON | HACC | R174977X | 615 | MATONDO | EMMANUEL ISHEANESU | HECSS | R174459R |
| 29 | BUMHIRA | PATRICIA | HECSS | R174387U | 616 | MATONDORA | LIVINGSTONE TAKUNDA | CTH | R175365T |
| 30 | BUSHE | TARIRO | HSWSS | R174473V | 617 | MATONGO | STACY YEMURAI | HBBS | R175071X |
| 31 | BUTSU | MASIMBA WELLINGTON | HPBB | R174808C | 618 | MATONGORERE | TAKURANASHE MUNASHE | HENMEE | R174730B |
| 32 | BVOCHEKO | RUVARASHE CHENGETAI | HTHM | R175288V | 619 | MATOPE | CASPER MUNYARADZI | HACC | R174954R |
| 33 | BVUMBE | RACHAEL NYASHA | HTHM | R175248D | 620 | MATOPODZI | BRENDA | HSWSS | R174522N |
| 34 | CHADAMBUKA | PROSPER BRIGHTON | HENMEE | R174744F | 621 | MATSIKIRA | NORMIAS | CTH | R175362X |
| 35 | CHAGWEDA | TAKAPIWA | HPSS | R174575V | 622 | MATUKANZVIMBO | CONFIDENCE | HBBS | R175078T |
| 36 | CHAIKOSA | CRAIG PANASHE | HACC | R174946U | 623 | MAUKAZUVA | PROGRESS | HECSS | R174444S |
| 37 | CHAITEZVI | MEMORY | HEH | R175503J | 624 | MAUNGA | TATENDA | HACC | R174820F |
| 38 | CHAKANA | JOSHUA | HBAE | R174818S | 625 | MAVANGIRA | PANASHE HAZEL | HACC | R174897P |
| 39 | CHAKANA | GRACE VIMBAINASHE | HGGENV | R175292C | 626 | MAVHAKU | BRIDGET | HBBS | R175061F |
| 40 | CHAKANETSA | TANYARADZWA | HPSS | R174540Y | 627 | MAVUNGA | ALICE CHIDO | HREMSS | R174345Y |
| 41 | CHAKANYUKA | MISHMA RUVIMBO | HJMS | R175443G | 628 | MAVURU | TANAKA | HSWSS | R174474Z |
| 42 | CHAKATA | RUMBIDZAI | HSWSS | R174478G | 629 | MAVURUME | SUZZANAI | HBBS | R175151Y |
| 43 | CHAKAUYA | KUDZAI CHARMAINE | HADSS | R174625A | 630 | MAWONDO | PAIDAMOYO THERESA | HADSS | R174597T |
| 44 | CHAKAVANDA | TANAKA STEPHANIE | HBBS | R175115N | 631 | MAXWELL | BURTRAM | HBBS | R175049S |
| 45 | CHAKUBARA | RUMBIDZAI | HSOSS | R174415H | 632 | MAYAHLE | MASTER | HEL | R175501B |
| 46 | CHAKWENYA | JONATHAN TAWEPO | HBSCT | R175186W | 633 | MAZHAWIDZA | TADIWANASHE ESTHER | HAABEAM | R174801U |
| 47 | CHAMUTINYA | MERLEN | HTIS | R175508L | 634 | MAZIKANA | CECILIA NYARAI | HGGIS | R175328W |
| 48 | CHANAKIRA | DEIDRE RUTENDO | HJMS | R175444Z | 635 | MAZIVA | FAITH NYARAI | HSOSS | R174372D |
| 49 | CHANDIWANA | EUNICE KUDZAI | HBBS | R175123Y | 636 | MAZIVANHANGA | HUDSON | HACC | R174906V |
| 50 | CHANGE | KUDZAIISHE | HAGR | R174794E | 637 | MBANJE | GIBSON TINOTENDA | HADSS | R174604F |
| 51 | CHAPETA | WILSON | HADSS | R174622B | 638 | MBANJE | TINOTENDA DOROTHY | HREMSS | R174344J |
| 52 | CHAPUNGU | JASPER | HENEENG | R174685Z | 639 | MBENGO | YVONNE | HBSCT | R175184G |
| 53 | CHARAMBA | TINOTENDA MCDONALD | HENMEE | R174731B | 640 | MBERI | RUTENDO LETWIN | HACC | R174950D |
| 54 | CHAREWA | CYNTHIA RUMBIDZAI | HJMS | R175439C | 641 | MBIZI | SHELLY | HSWSS | R174477G |
| 55 | CHARI | MONICA | HJMS | R175437S | 642 | MBWANA | NYARAI | HBBS | R175030U |
| 56 | CHARI | NATASHA GAMUCHIRAI | HBBS | R175169R | 643 | MBWENDE | FAITH | HACC | R174970N |
| 57 | CHAROVA | WINSTONE | HSV | R174713Y | 644 | MEKI | TAKUDZWA | HECSS | R174383S |
| 58 | CHARUMA | PRIMROSE | HACC | R174965H | 645 | MFIRI | JEFFERSON M | HGGENV | R175299S |
| 59 | CHARUMBIRA | PAUL | HACC | R174982L | 646 | MFOKOZANA | WELLINGTON NKOSILATHI | GLH | R175398A |
| 60 | CHASOKELA | ELLEN DADIRAI | HJMS | R175412L | 647 | MHAKA | MUNASHE | HENMEE | R174748A |
| 61 | CHATAIKA | NYASHA | HACC | R174989E | 648 | MHEMBERE | BRANDON ISHEANESU | HACC | R174844Y |
| 62 | CHATIKOBO | BRIAN | HENCEE | R174663D | 649 | MHENYU | TAFARA AARON | HACC | R174914T |
| 63 | CHAVUNDUKA | YOLANDA | HENMET | R174766M | 650 | MHERENGEYEI | TAKUDZWA DESIRE | HACC | R174895X |
| 64 | CHAWURUKA | TAKUDZWA CHERMAIGNE | HPOSS | R174350X | 651 | MHIKE | MARTIN | HPOSS | R174362G |
| 65 | CHEDHE | LUNGILE PRETTY | HBBS | R175159X | 652 | MHLAKAZA | AUDREY | HPOSS | R174361L |
| 66 | CHENJERA | FRANCINA | BSCFS | R175392N | 653 | MHLANGA | CYNTHIA | HENMET | R174763P |
| 67 | CHERA | MARVELLOUS TINOTENDA | HBBS | R175125V | 654 | MHLANGA | LEROY THEMBALAMI | HGGENV | R175305V |
| 68 | CHEZHIRA | JOHN.TAPIWA | HEH | R175502G | 655 | MHOKA | VONGAI | HGGH | R175329T |
| 69 | CHIBANDA | ROPAFADZO MITCHELLE | HJMS | R175461G | 656 | MHONDERWA | MUTSAWASHE PELLARGIA | HSOSS | R174369D |
| 70 | CHIBANDA | RUFARO PROGRESS DIANA | HBBS | R175018L | 657 | MHONDIWA | JEREMIAH | HACC | R174868Z |
| 71 | CHIBIKU | DOUGLAS | HBSCT | R175183M | 658 | MHONDO | TINOTENDA ERNEST | HSVE | R174717P |
| 72 | CHIBINYA | DIANA TANYARADZWA | HACC | R174835Y | 659 | MHOTSEKA | RAYNOLD TAKUDZWA | HJMS | R175425T |
| 73 | CHIBONDO | NYASHA SANDRA | HGGENV | R175293J | 660 | MHUNDWA | PRINCE ABEL JUNIOR | HBBS | R175082S |
| 74 | CHIBUDA | TONGAI CHIDO | HPOSS | R174410N | 661 | MHUNGA | TATENDA IRENE M | HSWSS | R174462E |
| 75 | CHIBVONGODZE | PAIDAMOYO | HACC | R174972T | 662 | MHUNGU | TAKUDZWA DUVAI | HJMS | R175430T |
| 76 | CHIBVONGODZE | ANNASTASIA | HBBS | R175143G | 663 | MHURIRO | RUMBIDZAI LAURA | HBBS | R175017U |
| 77 | CHIDAUSHE | SASHA RUVIMBO | HTHM | R175269U | 664 | MIRANZI | NYASHADZAISHE | HSOSS | R174429W |
| 78 | CHIDAWANYIKA | LESLEIGH TINOTENDA | HJMS | R175414J | 665 | MIRONGA | SYNTHIA SERA | HACC | R174829S |
| 79 | CHIDENDE | DESIRE | HMEE | R174782E | 666 | MISITONI | KUDAKWASHE | HBBS | R175034Y |
| 80 | CHIDEWE | XAVIER TINOTENDA | HENCEE | R174635K | 667 | MKANDLA | KHULEKANI CORGEN | HENMEE | R174753G |
| 81 | CHIDHAKWA | DOODGE PAUL AMBROSE | HACC | R174927U | 668 | MKOMBGWE | LOREIN MAKANAKA | HBBS | R175047Y |
| 82 | CHIDUWA | PAUL | HENCEE | R174639V | 669 | MLAMBO | CHAKAZA | HBBS | R175070L |
| 83 | CHIFAMBA | FAITH GEMMA | HBBS | R175066Z | 670 | MLAMBO | NYASHA | HBBS | R175103Z |
| 84 | CHIFUMURO | MERCY | HACC | R174936F | 671 | MLAMBO | MELLISA NDOMBIHURU | HPSS | R174563S |
| 85 | CHIGABO | RUNYARARO PERSEVERANCE | HEH | R175504U | 672 | MOTSI | LISSA | HJMS | R175470L |
| 86 | CHIGAYO | TARIRO PATRICIA | HEL | R175505H | 673 | MOTSI | ZVIKOMBORERO | HSWSS | R174487P |
| 87 | CHIGOWE | TAPIWANASHE DENZEL | HGGIS | R175319C | 674 | MOYO | LYNETTE RURAMYI | HAGR | R174792R |
| 88 | CHIGUMBU | HEATHER NYASHA | HTHM | R175252F | 675 | MOYO | CHELSEA NOBUHLE | HJMS | R175436L |
| 89 | CHIGUMIRA | KILLIAN TAFARA | HENCEE | R174633Q | 676 | MOYO | MZIMKHULU RUSSEL | HBBS | R175112P |
| 90 | CHIGUVU | ARTWELL | CTH | R175368P | 677 | MOYO | KUDAKWASHE GODWILL | HBSCT | R175218U |
| 91 | CHIGWEDERE | TANYARADZWA VANESSA | HTHM | R175280U | 678 | MOYO | DEREK NGONIDZASHE | HENCEE | R174665S |
| 92 | CHIGWEREWE | TINASHE EDWARD | HENMEE | R174757P | 679 | MOYO | KUDAKWASHE FELIX | HGGB | R175308S |
| 93 | CHIGWIDA | ADAM TADIWANASHE | HBBS | R175050Y | 680 | MOYO | BRENDA MAKEILA | HPSS | R174579Z |
| 94 | CHIHAMBA | RICHARD | HENEENG | R174707Z | 681 | MOYO | SANDRA ROPAFADZO | HSOSS | R174367K |
| 95 | CHIKANDA | MAGGIE MELISA | HBBS | R175021C | 682 | MPILANJALA | MILTON PANASHE | HSWSS | R174524Y |
| 96 | CHIKANDA | IRVENE | HENCEE | R174634T | 683 | MPOFU | SAZISO THUBELIHLE | HACC | R174881W |
| 97 | CHIKANDA | BEATRICE | HGGIS | R175322S | 684 | MPOFU | CHIDO | HBSCT | R175201Q |
| 98 | CHIKANDA | PETRONELLA | HSWSS | R174517H | 685 | MPOFU | TASHINGA CLINTON | HENEENG | R174706N |
| 99 | CHIKEPE | TAMIA | BCH | R175338M | 686 | MPOFU | ANGELA | HSWSS | R174516Z |
| 100 | CHIKETA | TADIWANASHE DONALD | HECSS | R174442X | 687 | MSIPA | SIFISO BRENDA | HPSS | R174561P |
| 101 | CHIKODZI | TAPIWANASHE EDWARD | HJMS | R175481Y | 688 | MSISKA | TAONA TANAKA | HSOSS | R174421U |
| 102 | CHIKOMO | TENDAI | HENCEE | R174657V | 689 | MTANGA | TANAKA ALLAN | HENCEE | R174643D |
| 103 | CHIKONO | PROMISE RUVIMBO | HENEENG | R174677Q | 690 | MTEMI | SHINGIRAI KUNDAI | HACC | R174935N |
| 104 | CHIKOTORA | TAKUDZWA | HPOSS | R174402X | 691 | MTETWA | VAIDAH | HBBS | R175081X |
| 105 | CHIKOZHO | ASHLEY KUDZANAI | HJMS | R175483P | 692 | MTETWA | ALLAN RUTENDO | HADSS | R174590Q |
| 106 | CHIKUHWA | MUNYARADZI KENNETH | HACC | R174951Q | 693 | MTIMA | GIBSON GABRIEL | HBBS | R175042E |
| 107 | CHIKUKU | NADAB | HSWSS | R174530D | 694 | MTOKO | VALENTINE JULIET | HBBS | R175110A |
| 108 | CHIKUMBA | EDWARD BEGAIL | HBBS | R175012R | 695 | MTOMBENI | WAYNE ANOTIDA | HBBS | R175087E |
| 109 | CHIKUSVURA | PATRICK | HADSS | R174615F | 696 | MUBEREKWA | PAUL | HBBS | R175128F |
| 110 | CHIKUVADZE | TATENDA THERESA | BSCFS | R175388M | 697 | MUBWEZA | SALIS | CTH | R175358R |
| 111 | CHIKWAIKWAI | ALLAN TANAKA | HRUPSS | R174335X | 698 | MUCHAKACHA | NYARADZO | HACC | R174949U |
| 112 | CHIKWANHA | TARIRO SANDRA | HBBS | R175093F | 699 | MUCHATI | DIELNOV | HENCEE | R174645J |
| 113 | CHIKWARE | MITCHELLE | HTHM | R175285Q | 700 | MUCHAYAYA | MOSES TANAKA | HBBS | R175089D |
| 114 | CHIKWETU | PAIDAMOYO | HREMSS | R175511T | 701 | MUCHAZOREKA | TANAKA | HACC | R174937D |
| 115 | CHILENJE | FORTUNATE | HPOSS | R174408S | 702 | MUCHEMWA | RUTH | HACC | R174866Y |
| 116 | CHIMANGA | GETRUDE RUTENDO | HADSS | R174581T | 703 | MUCHENI | DESERVE RUMBIDZAISHE | HENEENG | R174674S |
| 117 | CHIMANIKIRE | LEO | HACC | R175002N | 704 | MUCHENJE | YVONNE | HACC | R174934X |
| 118 | CHIMANYIWA | TAKUNDA | HBBS | R175028J | 705 | MUCHEUKI | SIMBARASHE ANDREW | HBSCT | R175203M |
| 119 | CHIMANYIWA | ANOTIDAISHE | HPSS | R174548V | 706 | MUCHINGAMI. | JOHN JUNIOUR | HENCEE | R174660X |
| 120 | CHIMBARI | GAMUCHIRAI | HSOSS | R174431A | 707 | MUCHUCHU | MARVAN ISAIAH | HENEENG | R174690A |
| 121 | CHIMBERA | KUDZAI CLIVE | HBBS | R175182S | 708 | MUCHUVA | REBECCA | HBSCT | R175217T |
| 122 | CHIMBI | ALBERT ANESU | HGGIS | R175316K | 709 | MUDANGWE | CHIEDZA JUNIOR | HSVE | R174725P |
| 123 | CHIMBOZA | MELISA TAFADZWA | HSWSS | R174521B | 710 | MUDEDE | RUMBIDZAI NATASHA | HGGIS | R175324Q |
| 124 | CHIMHETE | PRIORITY NYARADZO | BCH | R175344C | 711 | MUDEWAIRI | NYARADZO | HJMS | R175421A |
| 125 | CHIMHETE | PRISCILLA KUDZAI | HECSS | R174447A | 712 | MUDEWAIRI | VARAIDZO | HJMS | R175422W |
| 126 | CHIMHINI | TAFADZWA PETRONELLA | HRUPSS | R174332X | 713 | MUDOTA | PAIDAMOYO CAITLIN | HTHM | R175231J |
| 127 | CHIMINYA | NYASHA | HBAE | R174816G | 714 | MUDUVURI | KUITAKWASHE BLESSING | HACC | R174828V |
| 128 | CHIMINYA | CYNTHIA | HSWSS | R174476Y | 715 | MUDZIMU | OBEY TAKUNDA | HACC | R174840S |
| 129 | CHIMONERA | TATENDA | HACC | R174869T | 716 | MUDZINGO | HOWARD SIMBA | HREMSS | R174348H |
| 130 | CHIMSIMBE | ALECK | HTHM | R175264J | 717 | `MUFUKARI | BRANDON TONDERAI | HENMET | R174771P |
| 131 | CHIMUKA | NYASHA | HJMS | R175432P | 718 | MUGADZA | KUDZAI VIOLA | HBBS | R175080K |
| 132 | CHIMUKA | TANYARADZWA | HGGENV | R175304W | 719 | MUGADZA | TATENDA | HENCEE | R174637L |
| 133 | CHIMUKA | RONALD TINOMUDAISHE | HSWSS | R174486Z | 720 | MUGANDANI | ENIAH KUMBIRAI | HEL | R175500R |
| 134 | CHIMURIWO | PHILLIP | HACC | R175006P | 721 | MUGANYI | SHEILLA | HENEENG | R174697Q |
| 135 | CHINDAKUDA | THERESA | HBBS | R175174X | 722 | MUGARADZIKO | SHAMISO DENISE | HENMEE | R174755Y |
| 136 | CHINGONO | SHEPARD MUFUDZI V | HPOSS | R174399U | 723 | MUGARIWA | PINEL | HENMEE | R174761Z |
| 137 | CHINGORE | RUTENDO FLORENCE | HACC | R174962J | 724 | MUGOMBA | RUVIMBO FIONA | HJMS | R175429U |
| 138 | CHINGOSHO | STEWARD TATENDA | HBBS | R175020M | 725 | MUGOZHI | IVAINESU SYLIA | HMEE | R174781R |
| 139 | CHINGOSHOMAMVURA | PANASHE PRINCESS | HBBS | R175065K | 726 | MUGURE | SIMBARASHE GLADMAN | HACC | R174859H |
| 140 | CHINGWARA | BRIGHTON BATSIRAI | HPOSS | R174401P | 727 | MUGWAGWA | RUTENDO CLARA | HTHM | R175261J |
| 141 | CHINONGWA | AUXILLIA | HGGIS | R175325F | 728 | MUGWENI | KUMBULANI | HECSS | R174457P |
| 142 | CHINOPEREKWEI | TINOTENDA MARY | HTHM | R175244X | 729 | MUHLOZA | MITCHELL | HMEE | R174776E |
| 143 | CHINWADZIMBA | ZORORO KUDZAISHE | HGGIS | R175320W | 730 | MUJERE | FADZAI | HTHM | R175277R |
| 144 | CHINYANDURA | PANASHE WINNIE | HECSS | R174393Z | 731 | MUKAHANANA | EMMANUEL TENDEKAYI | STSH | R175411A |
| 145 | CHINYANGA | SOPHIA | HACC | R174896R | 732 | MUKAIRA | TINOTENDA | HSOSS | R174420P |
| 146 | CHINYANGARARA | VICTOR SIJABULISIWE | HTHM | R175260V | 733 | MUKAJAMI | COELIS RUKUDZO T | HACC | R175007P |
| 147 | CHINYERERE | BRETT FARAI | CTH | R175353U | 734 | MUKAMBA | CHELSEY SHANICE | HPSS | R174571A |
| 148 | CHINZUNZA | BLESSING TATENDA | HTHM | R175241E | 735 | MUKAMURA | BLESSING | HENMEE | R174745S |
| 149 | CHIORAH | SARAH OPPAH | HBSCT | R175195D | 736 | MUKAVIYO | NYASHADZASHE | HACC | R174846T |
| 150 | CHIORESE | ABIGAIL | HACC | R174984Q | 737 | MUKOMBERO | EMMANUEL TAFADZWA | CTH | R175357F |
| 151 | CHIPANGURA | BARRINGTON ANESU | CTH | R175371M | 738 | MUKOME | NAMATAI | HTHM | R175254P |
| 152 | CHIPARE | EMMACULATE TAKUDZWA | HBSCT | R175225A | 739 | MUKONKA | TADIWANASHE NOAH | CTH | R175354N |
| 153 | CHIPILE | LENOS | HSWSS | R174537J | 740 | MUKONOWESHURO | RITA | HACC | R174909A |
| 154 | CHIPINDURA | TAONA | HACC | R174877Z | 741 | MUKONOWESHURO | LORRAINE NYARADZO | HBBS | R175085E |
| 155 | CHIPUNZA | HTULANI TINOKUNDA | HENMEE | R174732U | 742 | MUKOPFA | BRENDA TAFADZWA | HBBS | R175086J |
| 156 | CHIPUNZA | RUTH | HPSS | R174558A | 743 | MUKWADA | SIMBARASHE | HSWSS | R174497Q |
| 157 | CHIPURIRO | TARIRO LIOBAH | HREMSS | R174347R | 744 | MUKWANBO | TINASHE TRISH | HJMS | R175462B |
| 158 | CHIRAI | KAREN | HBBS | R175055T | 745 | MUKWEMU | NYARADZO ELIZABETH | HBBS | R175102F |
| 159 | CHIRENGENDURE | FADZAI HAZEL | HGGH | R175335M | 746 | MUKWENHA | CALVIN MARSHAL | HENCEE | R174655E |
| 160 | CHIRIDZA | CHISHAMISO VIMBAI | HACC | R174858E | 747 | MUKWIDIGWI | TANAKA MAZVITA | HSWSS | R174513C |
| 161 | CHIRINDA | TAWANDA | HBBS | R175120H | 748 | MUMBA | TAFARA | BSCFS | R175393R |
| 162 | CHIRINDA | HARMONY | CHH | R175351X | 749 | MUMBAMARWO | RAYMOND | HLGGMB | R175490F |
| 163 | CHIROMBE | WILLARD TINOTENDA | HACC | R174915T | 750 | MUNAMATI | VANESSA | HPSS | R174578H |
| 164 | CHIRONZVI | SIMBARASHE | HBSCT | R175212B | 751 | MUNANAIRI | NOMAGUGU VUYELWA | HBBS | R175095K |
| 165 | CHIROWODZA | NOMSA | HGGIS | R175326Z | 752 | MUNDA | RUVIMBO EARNESTER | HACC | R174882S |
| 166 | CHIRUNGA | ALANA RUTENDO | HACC | R174907Q | 753 | MUNEMO | RUTH NDANGARIRO | HBSCT | R175210C |
| 167 | CHIRUO | NYASHA ELIZABETH | HBBS | R175043S | 754 | MUNERI | DIVINITY | HHSA | R175493F |
| 168 | CHISANGO | RUVIMBO | HGGIS | R175309P | 755 | MUNGADZI | WATSON TANYARADZWA | GLH | R175394Q |
| 169 | CHISHANGA | CLAIRVOYANCE | HBSCT | R175219U | 756 | MUNGATE | RAPHAEL | HENCEE | R174641Q |
| 170 | CHISOKO | TAFADZWA LINVAL | CTH | R175359V | 757 | MUNGWARIRI | FAITH KUDAKWASHE | HTHM | R175272G |
| 171 | CHITAKASHA | TERRENCE | HBBS | R175124X | 758 | MUNJERE | NATASHA YEUKAI | HBBS | R175044Y |
| 172 | CHITAKURE | KUDZAI | HENEENG | R174704F | 759 | MUNJOMA | TAFADZWA ABBEL | HPOSS | R174405A |
| 173 | CHITANDA | JEANETTE | HBBS | R175167Z | 760 | MUNODAWAFA | FADZAI | HJMS | R175434W |
| 174 | CHITARE | ARNOLD ROBSON | HADSS | R174582X | 761 | MUNYANYI | NATHAN TAONA | HSWSS | R174464W |
| 175 | CHITATE | LUCIA VIMBAINASHE | CTH | R175356D | 762 | MUNYARADZI | TAKURA RODNEY | HADSS | R174616D |
| 176 | CHITAVA | TARIRO BLESSED | HADSS | R174601G | 763 | MUNYARARI | BRIAN TINOTENDA | HENEENG | R174699G |
| 177 | CHITEPO | CHIRATIDZO VIRGINIA | HGGENV | R175296P | 764 | MUNYATI | FUNGAI NIGEL | HBSCT | R175192D |
| 178 | CHITIMA | BRIGHT | CTH | R175352C | 765 | MUNYORO | TATENDA | HJMS | R175428K |
| 179 | CHITIYO | PANASHE | HBBS | R175068Z | 766 | MUNYORO | CAROLINE | HBBS | R175165Y |
| 180 | CHITIYO | DAVIS | HADSS | R174627H | 767 | MUNYOROW | DUMISANI | HBBS | R175140B |
| 181 | CHITSINDE | MORDECAI JOSEPH S | PHH | R175407B | 768 | MUNZVENGWA | MALVINE GIDEON | HSVE | R174724S |
| 182 | CHITSWARE | NTOMBIZODWA HILDA | HACC | R174938C | 769 | MUNZVERENGWI | MELISA SHAMISO | HACC | R174899U |
| 183 | CHITUNHU | SHINGAI MUNASHE | HACC | R174939V | 770 | MUPANDUKI | MOREBLESSING PRISCA | HPOSS | R174354Y |
| 184 | CHIUYA | HAROLD TINODIWANASHE | HSWSS | R174503Q | 771 | MUPANGURI | PAMELA CHIEDZA | HSWSS | R174510B |
| 185 | CHIVASA | WILFRED | HREMSS | R174346S | 772 | MUPARUTSA | EDITH ZVIKOMBORERO | HADSS | R174626S |
| 186 | CHIVERE | RUVIMBO | HSWSS | R174533C | 773 | MUPEDZA | COURAGE TAMUKA | HRUPSS | R174329Y |
| 187 | CHIVESO | PATRICIA SAMANTHA | HJMS | R175469J | 774 | MUPFURASHANGA | TAFADZWA | HECSS | R174391Q |
| 188 | CHIWANDIRE | TAWANDA BRIAN | HMEE | R174775S | 775 | MURAMBIWA | SILAS | HECSS | R174438K |
| 189 | CHIWANZA | TAPFUMA | HTHM | R175259A | 776 | MURANDA | STEMBILE RUMBIDZAI | HACC | R174905R |
| 190 | CHIWANZA | CHARLOTTE | BSCFS | R175390J | 777 | MURANDU | TAKUDZWA | HAABEAM | R174804F |
| 191 | CHIWARA | TAFADZWA | HJMS | R175485V | 778 | MURANDU | DENNIS | HENMEE | R174746N |
| 192 | CHIWARA | GODKNOWS K | HSWSS | R174468G | 779 | MUREHWA | PERPETUAL | HSWSS | R174496M |
| 193 | CHIWARE | ISRAEL | HHSA | R175494W | 780 | MUREMBENI | TINASHE LOVEMORE | HBSCT | R175197L |
| 194 | CHIWASHIRA | GRACE | HACC | R174855S | 781 | MURONGAZVOMBO | RUFARO KEVIN | HMEE | R174788U |
| 195 | CHIWAWARIRWA | RUTENDO REBECCA | HTHM | R175267J | 782 | MURONZI | KLELLY VOMGAI | HSWSS | R174509R |
| 196 | CHIWESHE | FATIMA MUNASHE | HJMS | R175456W | 783 | MUROWE | TADIWANASHE STELLA | HPOSS | R174360A |
| 197 | CHIWOMBA | NICOLE | HAABEAM | R174805P | 784 | MURWIRA | DEVYONCE | HBBS | R175132C |
| 198 | CHIWOTA | JUSTICE | HBSCT | R175214V | 785 | MUSAKANDA | MAZVITA RUDO | HENEENG | R174687Y |
| 199 | CHIYANGWA | PRUDENCE | HECSS | R174434J | 786 | MUSANHU | CHESTER MUKUNI | HACC | R174821Y |
| 200 | CHIZINGA | WESLEY TINOTENDA | HENEENG | R174701Z | 787 | MUSARIRI | BEAULA | HSWSS | R174466Q |
| 201 | CHOTO | NYASHA MICHELLE | HBBS | R175024L | 788 | MUSASA | ALISTER BLESSING | HGGH | R175331B |
| 202 | CHOWA | KUDZAI CHRISTOPHER | HACC | R174973Z | 789 | MUSEKA | SIMBARASHE BLESSING | HBBS | R175145F |
| 203 | CHUMA | RATIDZAI | HJMS | R175446G | 790 | MUSEKA | SYLVESTAR | HSWSS | R174495G |
| 204 | CHUMA | TINOVIMBANAHE | HACC | R174929J | 791 | MUSETA | ADELAIDE NYASHA | HAMAPS | R175498B |
| 205 | CHUMA | TSITSI NAOMI | HTHM | R175227F | 792 | MUSHAMBI | CYRIL | HJMS | R175451D |
| 206 | DAIMA | WESSLEY | HACC | R174960Z | 793 | MUSHANGWE | PRIMROSE RUMBIDZAI | HSOSS | R174379V |
| 207 | DAMISO | GLENDA TENDAI | HACC | R174969N | 794 | MUSHARA | GRACE | HACC | R174978Y |
| 208 | DAURE | BELIEVE | HACC | R174908D | 795 | MUSHAYANDEBVU | KEITH ANESU | HACC | R174872U |
| 209 | DEMAWATEMA | NICOLA RATIDZO | HACC | R174861B | 796 | MUSHAYAVANHU | PANASHE THELMA | HBBS | R175171V |
| 210 | DENHERE | CHIEDZA CLEOPATRA | HBBS | R175077W | 797 | MUSHAYAVANHU | JOHN USHE | HENMEE | R174747Z |
| 211 | DENHERE | OSTEEN MUNASHE | HENCEE | R174661G | 798 | MUSHAYAVANHU | ETHEL ANESU | HRUPSS | R174339U |
| 212 | DENHERE | MELISSA LYNN | HPSS | R174564P | 799 | MUSHIPE | MUNASHE | HSWSS | R174465Q |
| 213 | DERA | FADZAI | BZH | R175380F | 800 | MUSHURE | ORLANDO TAKUDZWA S | HBBS | R175121A |
| 214 | DHAKWA | DAN TINOVONGA | HENEENG | R174705Y | 801 | MUSHURE | VIMBAINASHE CHIDO CHARITY | HECSS | R174443P |
| 215 | DHEWA | MARGRET PATRICIA | HSWSS | R174504E | 802 | MUSIMIKE | VAUGHAN MGONIDZASHE | HBBS | R175105B |
| 216 | DHLIWAYO | TATENDA | HPOSS | R174363W | 803 | MUSINGAWANI | CHARLOTTE | HTHM | R175276D |
| 217 | DHLODHLO | NATASHA SUKOLUHLE | HPSS | R174562K | 804 | MUSIYIWA | LEO SHINGAI | HSVE | R174726Z |
| 218 | DIMINGO | NYASHA MARY | CHH | R175348X | 805 | MUSKWE | RUVIMBO | HACC | R174913T |
| 219 | DINEMBIRI | ZVIKOMBORERO | HACC | R174888E | 806 | MUSUKI | PRESIDENT | HACC | R174903Z |
| 220 | DIRWAI | VIOLET C | HTHM | R175278J | 807 | MUSVIBE | JOHN ZVIRUME | BCH | R175341R |
| 221 | DIWA | LAWRENCE | GLH | R175399A | 808 | MUSVOSVI | SHALOM TATENDA | BCH | R175339R |
| 222 | DONDO | SALOME | HBBS | R175088T | 809 | MUTADZAPASI | NOMSA TARIRO | HPSS | R174545X |
| 223 | DUBE | TINASHE | HLSAELPVA | R174797D | 810 | MUTAMBIKWA | PRIVILEDGE | HSOSS | R174427A |
| 224 | DUBE | LOICE | HJMS | R175468C | 811 | MUTAMIRI | PRIMROSE | HBBS | R175160Y |
| 225 | DUBE | DALUBUHLE BUSISO | HJMS | R175482D | 812 | MUTANDIRO | ASHER MUNASHE | HJMS | R175479A |
| 226 | DUBE | VELILE GREATMAN | HACC | R174838G | 813 | MUTANDIRO | TARIRO SANDRA | HBSCT | R175199E |
| 227 | DUBE | ESNATH RUVIMBO | HACC | R174885C | 814 | MUTARAUSWA | JAMES | HACC | R174832L |
| 228 | DUBE | TENDAI MARK | HENEENG | R174675W | 815 | MUTASA | GENIUS MARSON | HENCEE | R174647Y |
| 229 | DUBE | RUMBIDZAI NYASHA | HENMEE | R174743A | 816 | MUTASA | SHADRECK TAKUNDA | HENMEE | R174752Y |
| 230 | DUBE | FELICITY | BZH | R175385T | 817 | MUTASA | RACHEL TATENDA | HPSS | R174555H |
| 231 | DUVE | SIMBARASHE | HTHM | R175232J | 818 | MUTASA | KUZIVA RAYMOND | HRUPSS | R174333L |
| 232 | DZAWO | RUMBIDZAI CAROLINE | HBBS | R175060B | 819 | MUTAUSI | BEAUTY | HPOSS | R174357J |
| 233 | DZAWO | LORRAINE RUFARO | HENMEE | R174750R | 820 | MUTEKWE | MUTSVANGIWA LUKE | HTHM | R175253G |
| 234 | DZINOUYA | DAISY RUTENDO | HBBS | R175094A | 821 | MUTEMACHANI | TAKUDZWA RASHNIE | HREMSS | R174341A |
| 235 | DZIVA | RICHARD | BZH | R175382E | 822 | MUTEMERI | SIMBARASHE | HGGH | R175330R |
| 236 | DZORO | MIRIRO SUSAN | HENMET | R174768E | 823 | MUTEPFA | RUDORWASHE | HGGIS | R175311Y |
| 237 | DZOTIZEYI | EMILY FADZAI | HBBS | R175009T | 824 | MUTEREKO | KUDAKWASHE | HBBS | R175136Z |
| 238 | DZVOVA | CHIDO | HENCEE | R174662S | 825 | MUTESVA | PATIENCE MARIA | HPBB | R174812Z |
| 239 | FAMBIRACHIMWE | TAFADZWA | CTH | R175369K | 826 | MUTETA | PRINCE | HENMEE | R174741B |
| 240 | FOROMA | MAVIS SIMBA | HACC | R174981J | 827 | MUTICHUWU | RUDADISO | HACC | R174940W |
| 241 | FUSIRE | MAZVITA MARCILINE | HACC | R174986W | 828 | MUTINHA | VICTORIA | HBBS | R175025Z |
| 242 | GADZIRA | KUMBIRAI | HSOSS | R174380A | 829 | MUTISI | TAMUKA BLESSING | HPOSS | R174356P |
| 243 | GAMA | SAMUEL MUNYARADZI | HENEENG | R174681R | 830 | MUTIZWA | SHINGIRAI | HBBS | R175052A |
| 244 | GAMBINGA | RUTENDO MARCIA | HPSS | R174552J | 831 | MUTIZWA | ASHLEY | HADSS | R174608R |
| 245 | GANAGANA | THANDOLWENKOSI | HACC | R174928A | 832 | MUTO | CHRIS LEONARD | HENMEE | R174756H |
| 246 | GANAGANA | SAMANTHA YEMURAI | HADSS | R174599T | 833 | MUTODZANISWA | AADIL | HMEE | R174789T |
| 247 | GARAWAZIVA | MELODIUS ELLA | HACC | R174947H | 834 | MUTOKONYA | CYNTHIA RUVIMBO | HBBS | R175027R |
| 248 | GAREDONDO | SHEPHERD | GLH | R175396K | 835 | MUTOMBA | PROVIDENCE ANTONY | HBBS | R175149S |
| 249 | GARWE | GAMUCHIRAI HEZEL | HTHM | R175283M | 836 | MUTONGA | TINOTENDA FAITH | HNS | R175406G |
| 250 | GARWE | KEITH SIMBARASHE | HGGENV | R175298F | 837 | MUTONGI | PROMISE WADZANAI | HACC | R174841N |
| 251 | GARWI | UNIQUE | HACC | R174976F | 838 | MUTONHODZA | PETER | HADSS | R174584N |
| 252 | GAVAZA | BABRA VIMBISO | HACC | R174865C | 839 | MUTOREDZANWA | TRUST TINOTENDA | HADSS | R174589Y |
| 253 | GIJIMA | ALFRED TAKURA | HACC | R174952W | 840 | MUTSAURI | PRINCE FARAI | HENEENG | R174698Y |
| 254 | GOMBE | TAFADZWA GRAHAM | HBBS | R175013U | 841 | MUTSENGI | PASMORE | HRUPSS | R174338C |
| 255 | GONA | PRISCILLA GONA | HADSS | R174620S | 842 | MUTSEYEKWA | TENDAI TANYARADZWA | HPSS | R174553G |
| 256 | GONDAWAKURU | TANYARADZWA | HACC | R174975P | 843 | MUTSINZE | NYASHA CHIPO | HJMS | R175427F |
| 257 | GONDE | MELISA | HGGENV | R175300W | 844 | MUTSVAIRO | YEUKAI SHANTEL | HENMET | R174765E |
| 258 | GONDO | MICHELL CHIDO | HACC | R174900R | 845 | MUTUKUMIRA | SIMBARASHE NIGEL | HBAE | R174817T |
| 259 | GONERA | TANAKA | HENEENG | R174691L | 846 | MUTUNGWE | FUNGISAI | HACC | R174898K |
| 260 | GORA | JABULANI | HSOSS | R174423K | 847 | MUTUNGWE | CHARITY PATRICIA | HPSS | R174546R |
| 261 | GOVATI | LIBERTY | HECSS | R174389L | 848 | MUTUWIRA | KUDZAI | HSOSS | R174422B |
| 262 | GUMBANJERA | KUDAKWASHE ISABEL | HBBS | R175122A | 849 | MUTWIRA | VARAIDZO. CAROLINE | HBBS | R175075P |
| 263 | GUMBO | SAMANTHA RUNYARARO | HBBS | R175045N | 850 | MUTYASERA | TAMUKA EMANUEL | HSWSS | R174489A |
| 264 | GUMBO | GARIKAI RODNEY | HENEENG | R174671G | 851 | MUTYASIRA | TINOTENDA DUMISANI | HENMEE | R174762X |
| 265 | GUMBO | THELMA TENDAI | HPOSS | R174358B | 852 | MUTYAVAVIRI | TAKUDZWA STANLEY | HBBS | R175063M |
| 266 | GUMBOCHUMA | LOICE | HBBS | R175046U | 853 | MUTYIRI | MOREBLESSING | HEL | R175499P |
| 267 | GURENDE | TINOTENDA MACMALMAN | HACC | R174891P | 854 | MUVAKA | ROPAFADZO MILLICENT | HACC | R174920X |
| 268 | GURUMOMBE | CANAAN | HGGIS | R175318R | 855 | MUWIRIMI | TAKUNDA BVUMAI | HMEE | R174780D |
| 269 | GURUPIRA | CANDACY RRUTENDO | HBBS | R175130X | 856 | MUWODZI | AMANDA FADZAI | HACC | R174948N |
| 270 | GURURE | CHRISTABEEL BLESSING | HACC | R174836G | 857 | MUWORI | TAKUDZWA | HBBS | R175058U |
| 271 | GURURE | TENDAI RICHARD | HBBS | R175101F | 858 | MUYAMBUKI | PEARSON | HBBS | R175072V |
| 272 | GUTA | TINAYESHE RICHARD | HLSAEATAE | R174798X | 859 | MUZAMANI | TITSVALO | HTHM | R175287X |
| 273 | GUTSA | DIANA | HBBS | R175144F | 860 | MUZAMBI | MUNASHE | HBBS | R175178J |
| 274 | GUTSA | BLESSING | HBSCT | R175187F | 861 | MUZAMBI | TANATSWA LYNN | HSWSS | R1610640 |
| 275 | GUTSA | TANYA CHRISTABEL | HECSS | R174381P | 862 | MUZAMINDO | NIGEL | HENMEE | R174754P |
| 276 | GUTU | ALIEN NYASHA | HENCEE | R174658C | 863 | MUZANENHAMO | LUCAS | STSH | R175408J |
| 277 | GWANDE | GERALDINE KAREN V | HJMS | R175478Q | 864 | MUZARABANI | PRIMROSE TANYARADZWA | HACC | R174921M |
| 278 | GWANDU | ROSEMARY | HJMS | R175459M | 865 | MUZAWAZI | PAIDAMOYO PAMELA | HECSS | R174388M |
| 279 | GWATI | GEORGE | HBSCT | R175188X | 866 | MUZAZA | PAIDAMOYO | BSCFS | R175391G |
| 280 | GWATIDZO | SAMUEL | HENMEE | R174740H | 867 | MUZENDA | TALENT | HENEENG | R174676C |
| 281 | GWAVAVA | KORONA FADZISO | HACC | R174848J | 868 | MUZERENGWA | CHIPO | HMEE | R174778Z |
| 282 | GWAZA | PROVIDENCE A | HBBS | R175074V | 869 | MUZHEVE | AQUILINE NYASHA | HACC | R174944P |
| 283 | GWENHAMO | MGCINI | HADSS | R174621E | 870 | MUZVABA | DAVID | HECSS | R174437A |
| 284 | GWESHE | DEREK TAPIWA | HBBS | R175029U | 871 | MVARUME | TAWANDA | HSVE | R174719N |
| 285 | GWINDI | CHAMAINE | HSWSS | R174500G | 872 | MWADZIRERUTSA | DELIVERANCE ROPAFADZO LESSIE | HBBS | R175067J |
| 286 | GWIZA | MARTHA | HACC | R175004D | 873 | MWANAKA | LIZZY VIMBAI | HEPTDETD | R175513D |
| 287 | HAKATA | RUVIMBO DELIA | HTHM | R175234T | 874 | MWANDIYAMBIRA | NATASHA | HJMS | R175465G |
| 288 | HAMANDISHE | TONDERAI MANENJI | HENMEE | R174760K | 875 | MWAYERA | LORRAINE LINDSAY | HTHM | R175256K |
| 289 | HANDINA | MUNYARADZI WALTER | HPOSS | R174409R | 876 | MWINJILO | TAKUNDA LESTER | HENEENG | R174711V |
| 290 | HANYANI | HAKHESA | HBBS | R175154H | 877 | NADZAYO | SHINGIRAI RUJEKO | CHH | R175347A |
| 291 | HARUZIVISHE | SIBUSISO | HSWSS | R174463Z | 878 | NAKA | TARIRO NATASHA | HSOSS | R174419E |
| 292 | HAYISA | ESINA NDANATSEI | HBBS | R175031V | 879 | NAMATIRA | MARIA | HJMS | R175473A |
| 293 | HEYI-NYATHI | TAPONESWA | HJMS | R175455H | 880 | NAZOMBE | FELIX KELVIN | HBBS | R175023E |
| 294 | HODHERA | ANNAH CHIEDZA | HBBS | R175148K | 881 | NCENGANI | TINOZIVASHE EDGAR | HMET | R175403H |
| 295 | HONDOVA | WELLINGTON | HPOSS | R174359N | 882 | NCUBE | EDELYN SIBONGILE | HBBS | R175137B |
| 296 | HONYERWA | YVETTE BONGANI | HBBS | R175036B | 883 | NCUBE | TAWANDA KUDAKWASHE | HBSCT | R175202C |
| 297 | HOTO | RUTENDO | HBBS | R175147E | 884 | NCUBE | KINDNESS | HADSS | R174609Y |
| 298 | HOVE | TERRY EZEKIEL | HSVE | R174721T | 885 | NCUBE | REJOICE | HPSS | R174544C |
| 299 | HOVE | FADZAI | HADSS | R174580S | 886 | NCUBE | CATHERINE | HSOSS | R174377C |
| 300 | HUTE | BRYNE | HACC | R174884Y | 887 | NCUBE | AUBREY INNOCENT | HSOSS | R174428D |
| 301 | HUVAYA | SAMANTHA PANASHE | HBSCT | R175207Q | 888 | NCUBE | CONSTANCE NOKUTHABA | HSWSS | R174502E |
| 302 | HWATA | GODKNOWS | HACC | R174983G | 889 | NCUBE | CLIVE | HSWSS | R174475R |
| 303 | HWEDE | ISAAC TAKUDZWA | HECSS | R174436K | 890 | NDAGURWA | RUFARO | CTH | R175363D |
| 304 | JACOB | NANCY | HJMS | R175457V | 891 | NDAGURWA | VINCENT | HSWSS | R174501H |
| 305 | JAGADA | MISHAEL | HBBS | R175181G | 892 | NDAKUMAREYE | MICHAEL BERNARD | HBBS | R175175L |
| 306 | JAIROSI | NETSAI | HBBS | R175039K | 893 | NDAMBAKUWA | AUSTIN | HTHM | R175242M |
| 307 | JAMBAYA | TAPIWANASHE JUDSON | HACC | R174878B | 894 | NDAMBAKUWA | BETTY CHIEDZA | HENCEE | R174638T |
| 308 | JANGANO | TAPIWA | HENEENG | R174686Q | 895 | NDANGA | BARBARA RUTENDO | HTHM | R175230A |
| 309 | JARIREMOMBE | RODNEY CHAZE | BZH | R175384P | 896 | NDAUDZWA | MUNYARADZI | HACC | R174971U |
| 310 | JAYA | DAVID | HACC | R174834C | 897 | NDHLALA | NOTHANDO NOMSA P | HBBS | R175141A |
| 311 | JAZI | LEOPOLD MUFARO | HSWSS | R174508R | 898 | NDHLOVU | KALUBA | HSVE | R174723U |
| 312 | JEKECHA | RUMBIDZAI NOLEEN | HACC | R175001P | 899 | NDHLOVU | NICOLE AYANDA | HADSS | R174607L |
| 313 | JIMU | RONALD | HTHM | R175257G | 900 | NDIWENI | EMMANUEL MUKUDZEI | HACC | R174879W |
| 314 | JINGA | GRACIOUS ANESU | HTHM | R175228S | 901 | NDLOVU | BLESSINGS TATENDA | HBBS | R175152S |
| 315 | JOE | TATENDA | HTHM | R175279A | 902 | NDLOVU | THABISO | HMEE | R174785U |
| 316 | JOKOMO | KUDZANAYI | HPOSS | R174394T | 903 | NDLOVU | KUDZAI PAMELA | MTH | R175402C |
| 317 | JONGA | MATTHEW EUSOPH HERBERT | HACC | R174827F | 904 | NDLOVU | BEAUTY | HPOSS | R174349M |
| 318 | JONHERA | YOLANDA MECTILDA | HACC | R174830B | 905 | NEMACHA | NYASHADZASHE | HACC | R174847J |
| 319 | JOROFAN | PATIENCE | HBBS | R175056N | 906 | NEMAPENI | IGNATIUS | HECSS | R174458Z |
| 320 | JOSEPH | GABRIEL ARTHUR | HACC | R174874P | 907 | NEMUTENZI | TENZIE | HACC | R175008K |
| 321 | JOSIYA | COURTNEY | HACC | R174994P | 908 | NGIRAZI | TINASHE LESLIE | HENEENG | R174700U |
| 322 | JUWAKINYU | ROPAFADZO | HACC | R174901S | 909 | NGIRAZI | VANESSA TANYARADZWA | BCH | R175345D |
| 323 | KACHIRIKA | NATASHA ROSEMARY | HENCEE | R174659L | 910 | NGONDO | COURAGE WELLINGTON | HENCEE | R174640M |
| 324 | KADYAMARUNGA | BRYAN TANAKA | CHH | R175350T | 911 | NGONDOMA | ARLENE RUVIMBO | HACC | R174860T |
| 325 | KADZUNGE | RUTENDO | HBBS | R175179V | 912 | NGONDONGA | NGONIDZASHE | HACC | R174992X |
| 326 | KADZUNGE | TINOTENDA JESCA | HSWSS | R174467V | 913 | NGONGONI | CYNTHIA | HRUPSS | R174334P |
| 327 | KAFESU | TAWANDA MORTMAR | HBSCT | R175222S | 914 | NGWADZAI | TINOTENDA MODEST | HSOSS | R174433G |
| 328 | KAGURU | CHARMAINE TAKUDZWA | BSCFS | R175389E | 915 | NGWARATI | JUSTICE | HBBS | R175051M |
| 329 | KAHARI | KUZIVAKWAISHE DENZEL | HENCEE | R174664Q | 916 | NGWENYA | HLONIPANI YOLANDA | HACC | R174880Z |
| 330 | KAHONDO | JOYLN CHIPO | HADSS | R174588Y | 917 | NGWENYA | MICHAEL FARAI | HBBS | R175035Z |
| 331 | KAIBONI | TREVOR | HBBS | R175073H | 918 | NGWENYA | NOBUKHOSI AMANDA | HGGIS | R175314E |
| 332 | KAISI | NGAAKUDZWE | HBBS | R175099M | 919 | NHACHI | YEUKAI POLITE | HTHM | R175282A |
| 333 | KAJAWU | TINOTENDA KUNDAI | STSH | R175410Q | 920 | NHAMO | TAKUDZWA BLESSED | HTHM | R175258W |
| 334 | KAMBALE | TAMANDA | HBBS | R175113C | 921 | NHANDO | TRACEY TANYARADZWA | HBBS | R175037H |
| 335 | KAMBANJE | GRACE | HSOSS | R174432F | 922 | NHEMACHENA | EMMACULATE | HPSS | R174569X |
| 336 | KAMUMVURI | MUNYARADZI NGONIDZASHE | HECSS | R174453B | 923 | NHLEMA | BETTY RUTENDO | HACC | R174988U |
| 337 | KAMUNGERE | ALMA | HJMS | R175484T | 924 | NHOKOVEDZO | ADWELL | HENEENG | R174678G |
| 338 | KAMURIWO | PETER TAKUDZWA | HENMEE | R174733Y | 925 | NHONGO | MOREBLESSING | HADSS | R174603X |
| 339 | KANDIYEERO | MUNASHE ALEXIO | HECSS | R174392T | 926 | NHUMBURUDZI | TAFADZWA | CTH | R175374Q |
| 340 | KANENGONI | HONEST | HBBS | R175084R | 927 | NJERERE | TAKURA ALLAN | HBBS | R175146L |
| 341 | KANENGONI | RUVIMBO PATIENCE | HBBS | R175176W | 928 | NJINI | EBOSS TANAKA | HENCEE | R174652U |
| 342 | KANGAI | KUDZAI SHANTEL | HRUPSS | R174328W | 929 | NJUMA | NATHAN TAKUDZWA | HACC | R174910Z |
| 343 | KANYANHA | BRIGHT | HACC | R174956A | 930 | NKOMO | KUMBIRAI | HECSS | R174449N |
| 344 | KANYEKANYE | ELIZABERTH | HSWSS | R174472R | 931 | NOTA | DARLINGTON | HACC | R174957M |
| 345 | KANYEPI | RONALD NYASHA | HBSCT | R175185E | 932 | NYABADZA | CRYN NYASHA | HACC | R174925F |
| 346 | KANYERE | NGCWELE RUMBIDZAI | HGGIS | R175312F | 933 | NYACHOWE | TINOTENDA | HPSS | R174554B |
| 347 | KANYOWA | TAWANDA | HGGENV | R175297G | 934 | NYADZAYO | MAZWI KELVIN | CTH | R175376Q |
| 348 | KAPETA | SHAMMA'H PANASHE | HBSCT | R175208K | 935 | NYAGADZA | SHYLET | HTHM | R175286Y |
| 349 | KAPFUDZA | SIMBARASHE LAWRENCE | HENMEE | R174735C | 936 | NYAHORE | WAYNE ANESU | HPBB | R174815G |
| 350 | KAPFUNDE | CAROLINE VIMBAI | HGGENV | R175291W | 937 | NYAKUDANGA | TINASHE BLESSING | HJMS | R175453G |
| 351 | KAPUMHA | ASHLY | HRUPSS | R174337L | 938 | NYAKUDANGA | ALVIN ZVIKOMBORERO | HPSS | R174572R |
| 352 | KARENGA | BRENDA SAMANTHA | HACC | R174943M | 939 | NYAKUDYA | JOSHUA ROPAFADZO | HBBS | R175127F |
| 353 | KARIMA | STEVEN | HPOSS | R174352G | 940 | NYAKUDYA | GARIKAI NIGEL | HENMEE | R174742Y |
| 354 | KARIRA | TINOMUDAISHE H | HTHM | R175229M | 941 | NYAKUDZIWANZA | TADIWANASHE GODWIN | HBBS | R175059F |
| 355 | KAROSI | SHELTON TINASHE | HACC | R174916J | 942 | NYAKUNIKA | TARIRO JACKIE | HSWSS | R174498P |
| 356 | KARUVA | TANYARADZWA OSCAR | HPOSS | R174413P | 943 | NYAKUNZU | KUDAKWASHE K | HBBS | R175108A |
| 357 | KASEKE | ANTHONY KUDAKWASHE | HACC | R174964Q | 944 | NYAKUPFUKA | MARCELINE MIRIRO | HSWSS | R174519P |
| 358 | KASEKE | MAKESURE | HECSS | R174451M | 945 | NYAMADZAWO | TARIRO CHRISTABEL | HAABEAM | R174803K |
| 359 | KATERERE | TAPIWA GRACE | HBBS | R175138Q | 946 | NYAMAJENJERE | SCHYLER NYOROVAI | HAHM | R175489P |
| 360 | KATHUMBA | CHARLES | HENEENG | R174696N | 947 | NYAMANDE | DELIGHT | HADSS | R174593J |
| 361 | KATIVU | LAST RUFARO | HPOSS | R174353Q | 948 | NYAMANGODO | RALPH TAKURA | HACC | R174945Q |
| 362 | KATIVU | KORAZON TINOTENDA | HSWSS | R174518K | 949 | NYAMASEKWERE | KAREN | HSWSS | R174471H |
| 363 | KATOKWE | CHRISTABEL VONGAI | HBBS | R175153S | 950 | NYAMHENGA | MADELEINE RUTENDO | HADSS | R174596J |
| 364 | KATOMA | FARAI | HADSS | R174587J | 951 | NYAMHUNGA | CLYTON | HENMEE | R174737U |
| 365 | KATSANDE | ARCHBOLD VICTOR | HBSCT | R175216G | 952 | NYAMKONDIWA | MUNASHE MORGAN | HENEENG | R174689C |
| 366 | KATSIDZIRA | BRENDA RUTENDO | HPSS | R174541C | 953 | NYAMUDEZA | ALPHA MUNASHE | STSH | R175409X |
| 367 | KATUNGA | SHAWN, DIMITRI | CTH | R175372T | 954 | NYAMUKAPA | FADZAI MIKE | HGGIS | R175315B |
| 368 | KAWANZA | CHARMAINE PANASHE | HTHM | R175271K | 955 | NYAMUKOMBA | MILCA | HTIS | R175507X |
| 369 | KAZANHI | PROMISE VIMBAI | HBBS | R175106Z | 956 | NYAMUKOMBA | RACHEAL | HADSS | R174600W |
| 370 | KEMBO | TINOTENDA TERRENCE | HACC | R174823C | 957 | NYAMUKONDIWA | WISDOM KUDAKWASHE | HACC | R174958H |
| 371 | KHUDDU | ASHLEY RUVIMBO | HBBS | R175164X | 958 | NYAMUKONDIWA | CINDY RUDO | HTHM | R175262X |
| 372 | KOMBORA | CHIKOMBORERO | HSOSS | R174376D | 959 | NYAMUNGA | DECENT SIMBARASHE | HBBS | R175118K |
| 373 | KONDO | TAKUDZWANASHE WISEMAN | HACC | R174922K | 960 | NYAMUPFUKUDZA | DONHODZO | HENMEE | R174729L |
| 374 | KONDO | TANYARADZWA SOPHIA | HBBS | R175040V | 961 | NYAMURIPA | LIONEL | HAABEAM | R174806G |
| 375 | KUFA | RACHEAL RUTENDO | HSWSS | R174515Q | 962 | NYAMUTOWA | NGONI DESIRE | HGGENV | R175301Z |
| 376 | KUFAHAKUROTWI | SUSAN | HPOSS | R174397B | 963 | NYAMUTSAKA | LILYBERT | HTHM | R175245U |
| 377 | KUGARA | LINDSAY LEE | HPSS | R174547W | 964 | NYAMWANZA | GAMUCHIRAI ISABEL | HJMS | R175454E |
| 378 | KUHUDZAI | TINOTENDA MUSLIN | HPSS | R174567Z | 965 | NYAMWANZA | TAFARA FLORA | HACC | R174942R |
| 379 | KUMBANI | KUDZAISHE SHAWN | HENEENG | R174702H | 966 | NYAMWEDA | MICHELLE VIMBAI | HJMS | R175415M |
| 380 | KUNYETU | TERENCE KUDAKWASHE | HBBS | R175177F | 967 | NYANDORO | NGONIDZASHE SOLACE | HACC | R174854L |
| 381 | KUPITIMA | GIFT | HACC | R174911C | 968 | NYANDORO | MIKE TAKUDZWA | CTH | R175366V |
| 382 | KUREBWASEKA | NICOLE CHIPOCHASHE | HJMS | R175441U | 969 | NYANGU | CHIDO | HACC | R174987T |
| 383 | KURIMI | TAPIWANASHE BENJAMIN | HBSCT | R175204X | 970 | NYARAMBI | PATIENCE | HECSS | R174450E |
| 384 | KURIRA | CALEB TAWANDA | HJMS | R175474E | 971 | NYARUWANGA | TINODAISHE BEN | HENMET | R174769C |
| 385 | KUSERI | EVERJOY | HADSS | R174624D | 972 | NYASHANU | TENDAI | HAABEAM | R174807Y |
| 386 | KUTYAURIPO | PAULINE | HADSS | R174586C | 973 | NYASORO | THELMA RUFARO | BCH | R175340Z |
| 387 | KUVAWOGA | MARLON LESLIE | HBBS | R175064A | 974 | NYATANGA | TRISTAN TENDAL CECIL | HGGENV | R175303S |
| 388 | KUVENGA | PHILLIP | HACC | R174931U | 975 | NYATHI | VANESSA | HJMS | R175463A |
| 389 | KUVEYA | STEVEN KUZIVAKWASHE | HACC | R174953V | 976 | NYATHI | MACLOUD GIVEN | HBBS | R175011S |
| 390 | KUVUYA | MANDIERA AMANDA | HPOSS | R174395C | 977 | NYAWATA | VICTOR VINCENT | HADSS | R174623B |
| 391 | KUZONYEI | TIFFANY RUMBIDZAI | HBBS | R175172T | 978 | NYAWO | BESTA | HRUPSS | R174336N |
| 392 | KWANGWARI | KUNDAI | HENEENG | R174680U | 979 | NYAZEMA | GIFT TAPIWA | HACC | R174871U |
| 393 | KWARAMBA | RUDORWASHE NATASHA | HPOSS | R174412Q | 980 | NYAZWIGO | PATIENCE | HACC | R174825S |
| 394 | KWASHIRA | ARTHUR CHASLEY | HACC | R174856X | 981 | NYIKADZINO | KUDZAI | HACC | R174932P |
| 395 | LITEMA | MICHAEL | HSOSS | R174374C | 982 | NYINGINYA | ERNEST | HBBS | R175139Y |
| 396 | LIVOMBO | VICTOR | HACC | R174995N | 983 | NYONI | GIBSON | HBBS | R175038V |
| 397 | LUBERTO | WINNIE | HTHM | R175237G | 984 | NYONI | DOMINIC | HADSS | R174619B |
| 398 | LUWIZHI | MATHEW | HTHM | R175240S | 985 | NZARAMUROYI | BRIAN | HACC | R175003B |
| 399 | LWINGA | YEYANI | BZH | R175383Y | 986 | NZOMBE | NGONI | HENMEE | R174749H |
| 400 | MABASA | TATENDA | HSWSS | R168860L | 987 | OMAR | NAFFISSA | HBBS | R175170P |
| 401 | MABEHLYA | KUDZAI LINAH | HACC | R174876H | 988 | PACHAWO | CLAYTON TAWANDA | HMEE | R174777H |
| 402 | MABHUGU | JAMES | HACC | R174980H | 989 | PAHLA | PANASHE | HENMET | R174764B |
| 403 | MABURUSE | TAPIWANASHE | HENCEE | R174648Y | 990 | PANGANAI | SHEPHERD JULIUS | HACC | R174893U |
| 404 | MACHAKAIRE | RUTENDO BRENDA | HACC | R174968Y | 991 | PARADZA | NICHOLAS ZORRO | BCH | R175343G |
| 405 | MACHAKATA | SHARON | HSWSS | R174529A | 992 | PAREWA | ALOIS TAFADZWA | HECSS | R174452L |
| 406 | MACHALAGA | ARNOLD | HBSCT | R175191K | 993 | PASIRAYI | PANASHE KAREN | HMEE | R174783U |
| 407 | MACHAZIRE | KUDZAISHE | HSOSS | R174425V | 994 | PATE | KUDAKWASHE STEWART | HBBS | R175131F |
| 408 | MACHEKA | TREVOR MUNESU | HBBS | R175053A | 995 | PAWANDIWA | ASHLEY | HJMS | R175423H |
| 409 | MACHEKA | SHYLET | HBBS | R175076Y | 996 | PEDZISAI | KUDZAI | HSOSS | R174414V |
| 410 | MACHEMBA | RUVARASHE | HSOSS | R174368Q | 997 | PEDZISAYI GANJE | PARTSON | CTH | R175377U |
| 411 | MACHEMEDZE | SIMBARASHE LESBEN | HRUPSS | R174326J | 998 | PETER | COLLEN | HJMS | R175419U |
| 412 | MACHERENJE | SIMBARASHE STEPHEN | GLH | R175397M | 999 | PHINOS | P | HACC | R174845P |
| 413 | MACHIMBIDZA | DICKSON | HSWSS | R174484H | 1000 | PHIRI | WISEBORN | HAABEAM | R174800E |
| 414 | MACHIMBIRA | ISHEUNESU JOSIAH | HENCEE | R174649Q | 1001 | PHIRI | ADIJAH PAMELA | HACC | R174864N |
| 415 | MACHIMBIRIKE | TINASHE ALLAN | HENMEE | R174759U | 1002 | PHIRI | BLESSING GRACIOUS | HENMEE | R174738R |
| 416 | MACHINGAUTA | TASHINGA GERALD | HBSCT | R175215D | 1003 | PHIRI | JOSEPH MUNYARADZI | HENMEE | R174751U |
| 417 | MACHINGAUTA | TALENT C | HSOSS | TBA | 1004 | PHIRI | NANETTE TAWONGACHIUTA | HECSS | R174439N |
| 418 | MACHINGURA | BLESSING RUTENDO | HPBB | R174811G | 1005 | RAMBANAPASI | RUMBIDZAI | HJMS | R175449P |
| 419 | MACHINGURA | LORRAINE | HGGENV | R175290Z | 1006 | RAMBANAPASI | NATASHA | HJMS | R175450X |
| 420 | MACHINGURA | ROY GAMUCHIRAI | HPOSS | R174398Q | 1007 | RARADZA | EDDIE TAKUDZWA | HTHM | R175270G |
| 421 | MACHIWANA | CHARLES | HADSS | R174613C | 1008 | RATANDANWA | SAMSON PANASHE | HTHM | R175243S |
| 422 | MACHIWENYIKA | SAMATHA TANAKA | HPOSS | R174404K | 1009 | RICE | INNOCENT | HENEENG | R174709Q |
| 423 | MADEYA | MISHECK | HGGH | R175332U | 1010 | RIGAVA | PERSEVERANCE TAUYA | HBSCT | R175206C |
| 424 | MADHLAYO | ANNABEL KUMBIRAI | HBBS | R175155S | 1011 | RIVETE | MOIDA | HSWSS | R174506D |
| 425 | MADIKITABVA | NIGEL | HTHM | R175268Q | 1012 | ROBI | STABILE RACHEAL | HHSA | R175496H |
| 426 | MADONDO | YEUKAI URSULA | HACC | R174870U | 1013 | RUKONO | PRINCE GRANGER | HSWSS | R174470P |
| 427 | MADONDO | KENNETH | HSVE | R174722G | 1014 | RUPARANGANDA | IMMACULATE VARAIDZO | HGGENV | R175295G |
| 428 | MADONGORERE | CHIDO | HSWSS | R174528H | 1015 | RUPIYA | MEGAN MAKOMBORERO | HAGR | R174790S |
| 429 | MADUMIRA | PAMELA | HACC | R174959G | 1016 | RUSERE | AILAH NATASHA | HACC | R174919D |
| 430 | MADYAVANHU | NATASHER | HGGENV | R175294D | 1017 | RUTSITO | ANGELINE | HJMS | R175417N |
| 431 | MADZERETE | BEAUTY | HJMS | R175447E | 1018 | RUVENGO | RONALD FARAI | HADSS | R175510F |
| 432 | MADZINGA | MUTSA | HACC | R174924B | 1019 | RUWANA | GILSON | HBBS | R175041T |
| 433 | MADZIVA | NDANATSWA | GLH | R175400D | 1020 | RWANGA | THEMBELA RUDAIRO | HSWSS | R175509S |
| 434 | MADZIWA | TAWANDA | HACC | R174892B | 1021 | SADZIWA | SAMUEL TAKUDZWA | HJMS | R175467C |
| 435 | MADZIWA | KUDZAI | HSWSS | R174536W | 1022 | SAMANGA | TINOTENDAISHE AUBREY | HENCEE | R174650T |
| 436 | MAENZANISE | MOREBLESSINGS TANYARADZWANASHE | HACC | R174993N | 1023 | SAMANGA | KUZIWA | HSWSS | R174469G |
| 437 | MAENZANISE | TAFADZWA LIONEL | HECSS | R174435E | 1024 | SAMARINGA | TINOTENDA | HENCEE | R174651D |
| 438 | MAEREKA | ANESU ONIAS | HACC | R174890X | 1025 | SAMKANGE | TONDERAI BLESSING | HBBS | R175126X |
| 439 | MAFANA | SUMBULANI | HACC | R174930L | 1026 | SAMU | GAINMORE | HADSS | R174611S |
| 440 | MAFIRA | RONALD | HACC | R174886R | 1027 | SAMUSHONGA | CLAUDE ANESU | HBBS | R175157J |
| 441 | MAFUNDU | PANASHE VINCENT | HENMET | R174770T | 1028 | SAMUSODZA | GRACIOUS TSITSI | CTH | R175364K |
| 442 | MAFUSIRE | TANAKA RITAH | HTHM | R175265F | 1029 | SANANGURAI | TANAKA THERESA | HSWSS | R174507B |
| 443 | MAFUTA | BENLOGY | HSWSS | R174532B | 1030 | SANDE | ABEL LESLEY | HACC | R174839T |
| 444 | MAGANDO | PANASHE ESTHER | HACC | R174999B | 1031 | SATIKONO | TANIA OLGA | HJMS | R175477D |
| 445 | MAGARA | EVANS | HECSS | R174456P | 1032 | SAUNYAMA | ANDY | HENMET | R174767F |
| 446 | MAGAYA | CLARA | HACC | R174826M | 1033 | SCOTT | ELTON K | HACC | R174837B |
| 447 | MAGAYA | NOMSA TSITSI | HBBS | R175092T | 1034 | SHAHADAT | NADIRHA | HPOSS | R174396E |
| 448 | MAGO | EDSON | HECSS | R174454Z | 1035 | SHAMBARUME | MUNYARADZI | HPOSS | R174406D |
| 449 | MAGOMBEDZE | MICHAEL | HACC | R174917Q | 1036 | SHAMBIRA | SHAISO | HGGH | R175336M |
| 450 | MAGONDO | HAZEL TARIRO | HENEENG | R174694U | 1037 | SHAMU | DIANA | HECSS | R174386Q |
| 451 | MAGOROKOSHO | MOREBLESSING TANAKA | HACC | R174955N | 1038 | SHAVA | KUNDAYI BRILLIANT | HENCEE | R174653X |
| 452 | MAGUNDA | ANESU ALDA | HJMS | R175413F | 1039 | SHERENI | CHRISTOPHER | HBSCT | R175193S |
| 453 | MAGWA | SHARON RUTENDO | HBBS | R175173X | 1040 | SHINDI | RICHARD | HENMET | R174772X |
| 454 | MAGWEREGWEDE | SIMBARASHE | HBBS | R175083Y | 1041 | SHIRI | TARIRO | HSWSS | R174523J |
| 455 | MAHATE | STRENIA | HSWSS | R174534H | 1042 | SHONGAI | MOVEN FARAI | HJMS | R175464G |
| 456 | MAIROSI | RICHMAN | HACC | R174991P | 1043 | SHONGEDZWA | ERNETY | HBSCT | R175220U |
| 457 | MAJOKO | NYASHA VANESSA | HSOSS | R174375E | 1044 | SHONHIWA | BRIAN | HBBS | R175010A |
| 458 | MAJURU | CHRISTINE NYASHA | HADSS | R174592H | 1045 | SHONHIWA | PERCY | HPOSS | R174355Y |
| 459 | MAKABE | RUTENDO LEENROSE | HPSS | R174543V | 1046 | SHONIWA | CHARLES | HRUPSS | R174327F |
| 460 | MAKAHA | AUDREY | HBBS | R175062Q | 1047 | SHUMBA | TINOZIVASHE | HBBS | R175135N |
| 461 | MAKAHA | MUNYARADZI GERALD | HENMEE | R174739M | 1048 | SHUMBA | ANESU ABISIAH | HENEENG | R174688Y |
| 462 | MAKAHAMADZE | MICHELLE MANYARA | HENEENG | R174703M | 1049 | SHUMBA | TAFARA KEITH | HGGIS | R175321H |
| 463 | MAKAMBA | TALENT | HJMS | R175452C | 1050 | SHURO | TATENDA MARTHA | HJMS | R175442D |
| 464 | MAKANYISO | TALENT | HJMS | R175460B | 1051 | SIBANDA | EBENEZZER SITHANDINKOSI | HJMS | R175475D |
| 465 | MAKASI | ALBERT | HENEENG | R174682D | 1052 | SIBANDA | MARYANNE | HACC | R174985L |
| 466 | MAKASI | TARIRO PATRICIA | HECSS | R174445Q | 1053 | SIBANDA | MELISSA | HTHM | R175239Q |
| 467 | MAKHALIMA | NIMROD | HENMEE | R174736L | 1054 | SIBANDA | VIVIANE SIBUSISIWE | HTHM | R175281D |
| 468 | MAKHAUYO | VIMBAI | HSWSS | R174491C | 1055 | SIBANDA | RUMBIDZAI FLORENCE | HMEE | R174779N |
| 469 | MAKHUZA | ISHEANESU | HSVE | R174716Y | 1056 | SIBANDA | VONGAI | HGGENV | R175289E |
| 470 | MAKINA | SAMANTHA HAZVINEYI | HSWSS | R174499J | 1057 | SIBANDA | SYDNEY | HADSS | R174585X |
| 471 | MAKIWA | TRISH TAFADZWA | HPSS | R174556Q | 1058 | SIGAUKE | TAKUDZWA | HBBS | R175156J |
| 472 | MAKONDO | ELVIN TICHAKUNDA | HJMS | R175476M | 1059 | SIGAUKE | JOSPHAT TAKUNDA | HECSS | R174441P |
| 473 | MAKONI | TRYMORE | HACC | R174894D | 1060 | SILAS | TINOTENDA MAXWELL | HENEENG | R174672X |
| 474 | MAKONI | ASHLEY NICOLLE | HADSS | R174606L | 1061 | SIMBANAYI | TERENCE | HACC | R1611025 |
| 475 | MAKONI | CAROLINE VIMBAI | HSWSS | R174481R | 1062 | SIMBO | TENDAISHE | HREMSS | R174343Y |
| 476 | MAKONYONGA | MELODY | HACC | R174867L | 1063 | SIPANERA | PAIDAMOYO GLENDA | HBBS | R175163P |
| 477 | MAKORE | CHARLES, TINASHE | HBBS | R175079B | 1064 | SIPHUMA | MTHULISI NEVILLE | HSOSS | R174426D |
| 478 | MAKUMBE | TINASHE JOSEPH | CTH | R175378D | 1065 | SIRENGI | STEMBILE ANNA | HACC | R174883L |
| 479 | MAKUMBINDE | RUTENDO VALLERIE | HACC | R174979T | 1066 | SITHOLE | ROBERT | HACC | R174842B |
| 480 | MAKURA | TAKUDZWA EMMANUEL | HPBB | R174813T | 1067 | SITHOLE | BELIEVE MUNASHE | HACC | R174912V |
| 481 | MAKURIRA | RUVIMBO CHENAI | HREMSS | R174342W | 1068 | SITHOLE | MERCY RUTENDO | HBBS | R175014K |
| 482 | MAKURUMIDZE | GAILY | HGGIS | R175310T | 1069 | SITHOLE | PATIENCE | HBSCT | R175226T |
| 483 | MAKUSHA | LYNAH LISTER | HAGR | R174795P | 1070 | SIWELA | TALENT ITAI | HADSS | R174595S |
| 484 | MAKUVIRE | TSITSI | HSWSS | R174535M | 1071 | SIXPENCE | DIONA | HPSS | R174538E |
| 485 | MAKUWAZA | TANAKA IVAN | HJMS | R175487T | 1072 | SIYAMACHIRA | NYASHA MITCHELL | HPSS | R174557Z |
| 486 | MAKUWAZA | SHELLY | HSWSS | R174480A | 1073 | SIZIBA | JOHNSON ANDREW | HBSCT | R175189Y |
| 487 | MAKUYANA | MELISSA | HSOSS | R174378X | 1074 | SIZIBA | MARTYRDOM | HGGIS | R175317G |
| 488 | MAKWALA | CHIPO MONALISA | HTHM | R175236W | 1075 | SOKO | SIBONGILE ZODWA C | HPSS | R174551V |
| 489 | MAKWARA | MATIDA GRACE | HTHM | R175249B | 1076 | STIMA | TANAKA RODNEY | HJMS | R175426W |
| 490 | MAKWAREMBA | BRIAN | HACC | R174974F | 1077 | SUKUTA | JOYLINE NOTHANDO | HSOSS | R174370V |
| 491 | MAKWECHE | WHITNEY TAKUDZWA | HSWSS | R174505H | 1078 | SUMILA | SALVAR | HADSS | R174598X |
| 492 | MAKWIRAMITI | REGINA MUYAMBI | HSWSS | R174460Y | 1079 | SVINURAI | SHINGIRAI ALVIN | MTH | R175401X |
| 493 | MAMBARA | PAUL | HSWSS | R174514E | 1080 | SVISVENI | CLEMENT | HTIS | R135218G |
| 494 | MAMBODZA | TINASHE | CTH | R175367E | 1081 | TACHIVEYI | SIMBARASHE | HBSCT | R175223N |
| 495 | MAMBONDIANI | SIMBARASHE BLESSING | HPSS | R174550E | 1082 | TACHIWONA | TINOTENDA TRISH | HENEENG | R174684M |
| 496 | MAMVURA | ASHLEY SAMANTHA | HACC | R174862E | 1083 | TADERERA | TSUNGAI | HACC | R174887H |
| 497 | MAMVURA | MERCYLYN TONDERAI | HBBS | R175133L | 1084 | TADERERA | SYNODIA | HECSS | R174440B |
| 498 | MAMVURA | BANNISTER | HTHM | R175247Q | 1085 | TAEDZERWA | MCDONALD TINASHE | HBBS | R175119R |
| 499 | MANARA | ALINGTON | HBBS | R175015U | 1086 | TAFIRENYIKA | KUNASHE NICOLOUS | HBBS | R175107U |
| 500 | MANDAS | ABIGAIL NYARADZO | HSWSS | R174494A | 1087 | TAKAENDISA | TARIRO | HPBB | R174814K |
| 501 | MANDEBVU | TSITSI CALITUS | HACC | R174966L | 1088 | TAKAVARASHA | NORMAN | HENMEE | R174734R |
| 502 | MANDEMWA | TINOTENDA ABGAIL | CHH | R175349K | 1089 | TAKAWIRA | DIVINE TARWIREYI | HBSCT | R175200M |
| 503 | MANDENGA | TINOTENDA | HBBS | R175033M | 1090 | TAMAYI | ELSIE | HPSS | R174576A |
| 504 | MANDIBAYA | LOVEMORE | HENCEE | R174636J | 1091 | TAPAMBWA | EPHILDA | HACC | R174849Z |
| 505 | MANDIBVIRA | COLEEN TARIRO | HSWSS | R174512R | 1092 | TAPFUMA | HERBERT | HACC | R174990Y |
| 506 | MANDIKI | IAN | HACC | R174852N | 1093 | TAPFUMANEI | SHYLET TATENDA | HACC | R174933B |
| 507 | MANDIOMA | ISAAC | HACC | R174941W | 1094 | TAPFUMANEYI | LISA ANESU | HTHM | R175251H |
| 508 | MANDIOMA | TAKUDZWA MACDONALD | HBSCT | R175196K | 1095 | TARUSARIRA | KUMBIRAI | HJMS | R175458B |
| 509 | MANDIRIRI | THEODORE | HBBS | R175090Y | 1096 | TARUVINGA | CHRISTINA ZVIKOMBORERO | HNS | R175405B |
| 510 | MANDISVIKA | LEONARD NYASHA | HENCEE | R174642V | 1097 | TARUVINGA | COURTNEY TINOMUDAISHE | HSOSS | R174417B |
| 511 | MANDIYANIKE | WYCLIFFE | HBSCT | R175194E | 1098 | TARWIREYI | TADIOUS TAKUDZWA | HADSS | R174614E |
| 512 | MANDIZHA | MICAHEL TAWANDA Z | HACC | R174857U | 1099 | TAURO | TATENDA FELIX | HTHM | R175255B |
| 513 | MANDIZVIDZA | TINOTENDA YVETTE | BSCFS | R175386C | 1100 | TAVAGWISA | SHINGIRIRAI | HTHM | R175284Y |
| 514 | MANDORI | SHARLYN NYASHA | HTHM | R175246X | 1101 | TAVAZIVA | BATSIRAI N | HBBS | R175100Q |
| 515 | MANDOZANA | OWNER ONA | HAGR | R174793B | 1102 | TAWANAKIRA | MACDONALD TATENDA | HPOSS | R174403R |
| 516 | MANENI | CHELSEA TINOTENDA | HSWSS | R174483P | 1103 | TAWODZERA | CHIEDZA SHELTER | HACC | R174851A |
| 517 | MANGENA | TANAKA ROBETTAH | HSOSS | R174371W | 1104 | TEGWE | TANYARADZWA SHEILAH | BCH | R175337N |
| 518 | MANGOVE | ROPAFADZO LYNDA | HSOSS | R174366W | 1105 | TEMBO | DENISE WADZANAI | HGGIS | R175327P |
| 519 | MANGWANYA | TAPIWA | HTHM | R175274E | 1106 | TENTHANI | LEAH | HGGIS | R175323N |
| 520 | MANGWIRO | MOREBLESSING ZVIKOMBORERO | HSWSS | R174520Y | 1107 | TEWE | TINASHE PROMISE | HBSCT | R175209C |
| 521 | MANHANDO | MODESTAR AUDREY | HSWSS | R174525G | 1108 | THOMSEN | NATASHA | HAGR | R174791C |
| 522 | MANHIMANZI | RUFARO | HNS | R175404P | 1109 | TIGERE | HAPPINESS | HSWSS | R174493P |
| 523 | MANYARA | TANYARADZWA VIOLA | HACC | R174822E | 1110 | TIMBIRA | HAPPYMORE | HACC | R174843B |
| 524 | MANYENGA | MELLISA PAIDAMOYO | GLH | R175395V | 1111 | TINANI | CLEOPATRA | HSOSS | R174430U |
| 525 | MANYEPA | LORRAINE | HECSS | R174384P | 1112 | TINARWO | TINOTENDA CHARMAINE | HPSS | R174573Q |
| 526 | MANYERE | MITCHELL | HMEE | R174786X | 1113 | TIRIMBOI | TANAKA NATASHA | HHSA | R175495X |
| 527 | MANYIKA | EUGENE PANASHE | HBSCT | R175198R | 1114 | TIRIVANGANA | LLOYD TINASHE | HENEENG | R174710D |
| 528 | MANYONGA | ALUWAINE TANAKA | HENEENG | R174695X | 1115 | TIVATYI | PRIMROSE | HTHM | R175266C |
| 529 | MANYURURENI | MICHELLE TALENTS | HAMAPS | R175497B | 1116 | TIZAUONE | LOYCE | HBBS | R175161M |
| 530 | MAONEKE | COMFORT | HBBS | R175116V | 1117 | TIZAUONE | TERRENCE | HBBS | R175162T |
| 531 | MAPANI | MALONE MAZVITA | HPSS | R174577G | 1118 | TOGAREPI | TAKUDZWA | CTH | R175375H |
| 532 | MAPANZURE | RUMBIDZAI EVELYN | HACC | R174853X | 1119 | TOM | HENRIETTA THANDIWE | CTH | R175373G |
| 533 | MAPANZURE | TAKUDZWANAISHE P | HSWSS | R174526D | 1120 | TSATSI | RONALD TINOTENDA | HENEENG | R174692A |
| 534 | MAPENGO | NDOMUPEISHE PRISCA | HAABEARD | R175514P | 1121 | TSIGA | PRAISE NENYASHA | HBBS | R175109M |
| 535 | MAPEPETA | IAN TAURAI | HJMS | R175445L | 1122 | TSIGA | TAFADZWA | HMEE | R174784Q |
| 536 | MAPFUMO | PRIVILEDGE | HBBS | R175104P | 1123 | TSIKWA | NERIA IPAI | HSWSS | R174531F |
| 537 | MAPFURIRA | PANASHE | HTHM | R175263N | 1124 | TSIMBA | HAZEL | HSVE | R174720H |
| 538 | MAPFUWA | GLORY TAKUDZWA | HTHM | R175233X | 1125 | TSORAI | PRINCE | HBBS | R175134P |
| 539 | MAPIRA | SHINGAI | HACC | R174918W | 1126 | TSOTSOMA | MUNYARADZI | HBBS | R175129E |
| 540 | MAPIYE | LIANA | HTHM | R175275T | 1127 | TSVANGIRAI | WADZANAI | HPSS | R174566Z |
| 541 | MAPOSA | NEEDMORE JUNIOR | BZH | R175381P | 1128 | TSVUURA | NYASHA | HENEENG | R174679B |
| 542 | MAPULANGA | MELODY | HRUPSS | R174330U | 1129 | TUMBARE | MUNYARADZI | HACC | R174926U |
| 543 | MAPURANGA | NANNETTY | HBBS | R175114H | 1130 | TUMBWE | TREVOR | HAABEAM | R174802C |
| 544 | MAPURISA | PAMELA | BCH | R175342R | 1131 | UNWORRIED | TANIA | HACC | R174863E |
| 545 | MAPUVIRE | TADIWANASHE | HBAE | R174819Y | 1132 | URAYAI | NIGEL | HJMS | R175435H |
| 546 | MARAMBA | TINOTENDA | HRUPSS | R174331L | 1133 | USUPU | RAFIQ ADAM | HENEENG | R174673C |
| 547 | MARARIKE | CHIYEDZA ANGELA | HPSS | R174560Z | 1134 | VAFANA | TAKUDZWA ALBERT | HBSCT | R175190G |
| 548 | MARASHE | VALLERIA | HADSS | R174591X | 1135 | VENGE | RUVIMBO SUSAN | HGGIS | R175313K |
| 549 | MARAVANYIKA | VIMBAI THELMA | HADSS | R174628C | 1136 | VENGESA | FADZAI | HJMS | R175416L |
| 550 | MARERA | CLARIS | HBBS | R175166Y | 1137 | VENGESAI | CHENAI ANESU | HBBS | R175026C |
| 551 | MARIMA | KUDZANAYI MARSHAL | HENMEE | R174758W | 1138 | VENGESAI | NGONIDZASHE GERVAS | HMEE | R174787Q |
| 552 | MARIPFONDE | MARYLYN TARIRO | HTHM | R175250Z | 1139 | VENGESAYI | CHIWONESO MITCHEL | HBBS | R175057A |
| 553 | MAROMO | TAKUDZWA | HENCEE | R174654V | 1140 | VERA | TINOTENDA | HBBS | R175150M |
| 554 | MARONGEDZE | PRETTY | HPSS | R174559W | 1141 | VURAGU | PANASHE KELVIN | HACC | R174902V |
| 555 | MAROWA | CLARENCE | HECSS | R174385W | 1142 | WARARA | TARIRO | HJMS | R175466L |
| 556 | MAROWESO | JONATHAN | HACC | R174997Y | 1143 | WASHAYA | ALECK TAKUNDA | HACC | R174831V |
| 557 | MARTIN | DAPHINE | HECSS | R174446S | 1144 | WATCH | DEARDRICKS | HJMS | R175418G |
| 558 | MARUFU | TANATSWA GEORGE | HACC | R174961F | 1145 | WENAMO | CONSTANCE MUNASHE | HSWSS | R174488Q |
| 559 | MARUFU | GREATMAN | HENCEE | R174656S | 1146 | WHINDINGWI | ADORABLE TAKUNDA | HGGH | R175333F |
| 560 | MARUFU | ADELAIDE | HENEENG | R174683S | 1147 | YAKOBE | ANTONY TOZIVEPI | HBBS | R175032P |
| 561 | MARUME | SHARLIN SHARON | HADSS | R174602K | 1148 | YOSEPH | CAREEN | HEPTDETD | R175512J |
| 562 | MARWENDO | PATIENCE | HRUPSS | R174324K | 1149 | ZAMBU | CULKIN LUCKSON | HENEENG | R174669G |
| 563 | MASAMBA | RUVIMBO | HBBS | R175142S | 1150 | ZAMUKUDZI | LORICA | HBSCT | R175224N |
| 564 | MASAMHA | AMANDA | HADSS | R174594Y | 1151 | ZANDONDA | GAMUCHIRAI PRECIOUS | HLGGMB | R175491P |
| 565 | MASAMVU | NIGEL | HACC | R174833N | 1152 | ZHANERA | SYDNEY TAFADZWA | HECSS | R174455T |
| 566 | MASAMVU | DOMINIC | HACC | R174998D | 1153 | ZHOU | FAITH | HSOSS | R174418E |
| 567 | MASANGA | TADIWANASHE | HACC | R174967A | 1154 | ZHUWAKINYU | YOLANDA VIMBISO | HSOSS | R174424M |
| 568 | MASARA | CHARLENE | HACC | R174824P | 1155 | ZIDYA | ALFRED KUNDAI | HACC | R175000U |
| 569 | MASARAURE | TAPIWA PRINCE | HACC | R175005V | 1156 | ZIMUCHA | STUART RANGANAI | HJMS | R175440N |
| 570 | MASARIREVU | PATIENCE MITCHELL | HTHM | R175235D | 1157 | ZIMUNYA | NATASHA | BSCFS | R175387L |
| 571 | MASASI | SHARON ANISHA | HENEENG | R174693P | 1158 | ZIMUNYA | ASHLEIGH ANESU | HGGENV | R175307M |
| 572 | MASAWI | VONGAI | HSOSS | R174416B | 1159 | ZIMUNYA | SANDRA | HPSS | R174539J |
| 573 | MASEKERA | ASHTON | HBSCT | R175211F | 1160 | ZINDIMU | MUNYARADZI | HRUPSS | R174325D |
| 574 | MASENDU | BLESSING TINOTENDA | HBBS | R175069N | 1161 | ZINYEMBA | LAWRENCE TAFADZWA | HBBS | R175048Z |
| 575 | MASHAMBA | NAKAI CRAIG | HSVE | R174715A | 1162 | ZINYEMBA | KEATH | HBSCT | R175221C |
| 576 | MASHAMBA | PRIDE | HPOSS | R174400L | 1163 | ZIRUMA | ABEL NYASHADZASHE | HJMS | R175480N |
| 577 | MASHAMBANHAKA | ALBERT TINOTENDA | HSWSS | R174485M | 1164 | ZIVANAI | MITCHEL TAFARA | HBBS | R175097N |
| 578 | MASHANGE | TAFADZWA | HJMS | R175424F | 1165 | ZIVAVOSE | MIRIAM TSITSI | HHSA | R175492J |
| 579 | MASHANJI | OBERT | HSWSS | R174511E | 1166 | ZVAKAVAPANO | ALLAN | HBBS | R175117S |
| 580 | MASHAVIRA | ANDREW | HPSS | R174549K | 1167 | ZVANDASARA | RUTH | HBBS | R175022W |
| 581 | MASHAYA | TINOTENDA | HADSS | R174618R | 1168 | ZVEMISHA | EDWARD | HJMS | R175486Q |
| 582 | MASHICHE | GETRUDE VONGAI | HJMS | R175431V | 1169 | ZVENHAMO | TAFARA GENIUS | CTH | R175355J |
| 583 | MASHIRI | SIMBARASHE | HACC | R174963J | 1170 | ZVENYIKA | TINASHE ALEC | BZH | R175379G |
| 584 | MASHONGANYIKA | SAMANTHA | HPBB | R174810B | 1171 | ZVIKONYO | PERSEVERENCE | HSLUSC | R174799X |
| 585 | MASIKONDO | DESIRE | HACC | R174875N | 1172 | ZVIMBA | PROVIDENCE RUTENDO | HECSS | R174382Z |
| 586 | MASIMO | TINASHE | HBBS | R175180R | 1173 | ZVINAIRO | LLOYD | HBBS | R175096M |
| 587 | MASIYACHENGO | NGONIDZASHE RYAN | HBBS | R175158N | 1174 | ZVIUYA | TAKUDZWA | HADSS | R174617U |
| | | | | | 1175 | ZVOUSHE | HEATHER TINAYE | HADSS | R174610U |
For further details please contact the:
Senior Assistant Registrar (Admissions)
University of Zimbabwe
P O Box MP 167
Mount Pleasant
Harare
Zimbabwe
Phone: 04 – 30321 Ext 11116/ 11178/ 11112
Email: This email address is being protected from spambots. You need JavaScript enabled to view it.