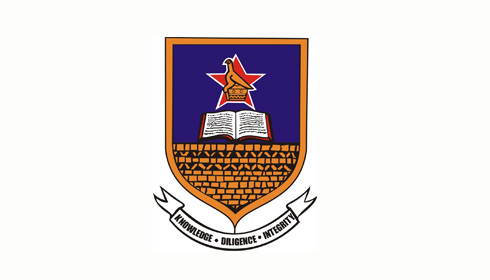 The University of Zimbabwe wishes to inform all graduands, their families and the nation that the previously deferred 2018 University of Zimbabwe Graduation Ceremony has been rescheduled as follows:
DATE AND VENUE
The Ceremony will now be held on Wednesday 10 October 2018 at the UZ Athletics Stadium. Graduands and their guests are required to be seated by 0800 hours.
PURCHASE OF ACADEMIC DRESS
Academic dress is available from the Factory (BH073) to the east of the Faculty of Veterinary Science after payment of a $75 graduation fee.
ADMISSION TICKETS
Admission to the Graduation venue will be strictly by TICKETS ONLY. New admission tickets will be issued to all VIP guests as well as all graduands and their guests. Please note that invitation tickets previously issued out are no longer valid. The new Graduand and Guest tickets are available for collection from Faculty Offices up to the close of business on Tuesday, 9 October 2018, while VIP invitation tickets will be delivered to all VIP guests. Only Graduands and Guests with invitation cards will be allowed to enter the University Campus and the Graduation venue.
PHOTOGRAPHS
Except for the authorised University of Zimbabwe Photographers, no other photographer will be allowed entry into the stadium. All Guests and Graduands are strongly advised not to bring cameras or photographic equipment into the Graduation venue.
REHEARSALS
Rehearsals will be held on Tuesday 9 October 2018 starting at 1415 hours at the Athletics Stadium.
ACCREDITATION OF JOURNALISTS
The accreditation of journalists will be held on Friday, 5 October 2018, starting at 1000 hours at the University of Zimbabwe Photographic Unit, behind and to the west of the Central Administration Building
DANIEL CHIHOMBORI
DIRECTOR, INFORMATION AND PUBLIC RELATIONS
Inserted by the Information and Public Relations Office, University of Zimbabwe, P O Box MP167, Mount Pleasant, Harare. Telephone: 303211 Ext. 11334/11159; E-mail: This email address is being protected from spambots. You need JavaScript enabled to view it..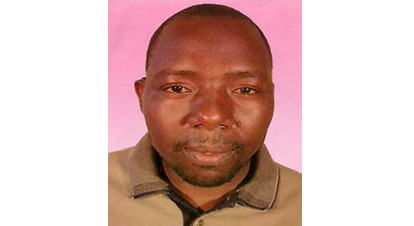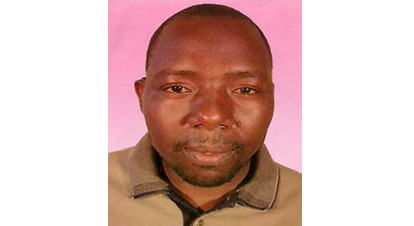 The Acting Vice Chancellor, Professor P. Mapfumo is pleased to announce the promotion of Professor Mediel Hove (pictured above) to the Associate Professor Grade with effect from 1 July 2018. Professor Hove joined the University of Zimbabwe in 2005 as a Graduate Teaching Assistant. He became a permanent lecturer in 2012 and Senior Lecturer in 2016. Prior to this, he worked at Great Zimbabwe University (Admin. Welfare), ZiCHRe (Researcher) and the Ministry of Education, Sport, Arts and Culture (secondary school teacher). His research interests include: conflict, peacebuilding, security, development and strategic studies. He holds a PhD in Peacebuilding (Durban University of Technology-2016), a Master of Arts Degree in War and Strategic Studies (2007) and a Bachelor of Arts Honours Degree in History (2003), all from the University of Zimbabwe; Bachelor of Technology Education and Management Degree (Technikon Pretoria-2001), Diploma in Personnel Management (IPMZ-2003), Diploma in Education at secondary level (Mutare Teachers' College-1997), Certificate in Security Sector Governance (University of the Witwatersrand-2014), and Certificates in: Community Development and Humanitarian Project Management, Monitoring and Evaluation (2008), all from the University of Zimbabwe. Some of his recent articles and book reviews are published in: Journal of Aggression, Conflict and Peace Research, Journal of Asian and African Studies, International Journal of Human Rights and Constitutional Studies, African Security Review, Democracy and Security, Jadavpur Journal of International Relations, Conflict Studies Quarterly, Insight on Africa, Migration and Development, Politikon: South African Journal of Political Studies, SAGE Open, Contemporary Arab Affairs Journal, Journal of International Security and Development, Democratization, African Studies Quarterly and Journal of Arid Environments among others. He is also the current University of Zimbabwe Association of University Teachers (AUT) Secretary General.
On behalf of the University Community and his own behalf, the Acting Vice Chancellor wishes Professor Hove a successful academic career in his new role as University Professor.
Makorokoto! Congratulations! Amhlope!!