Lecturer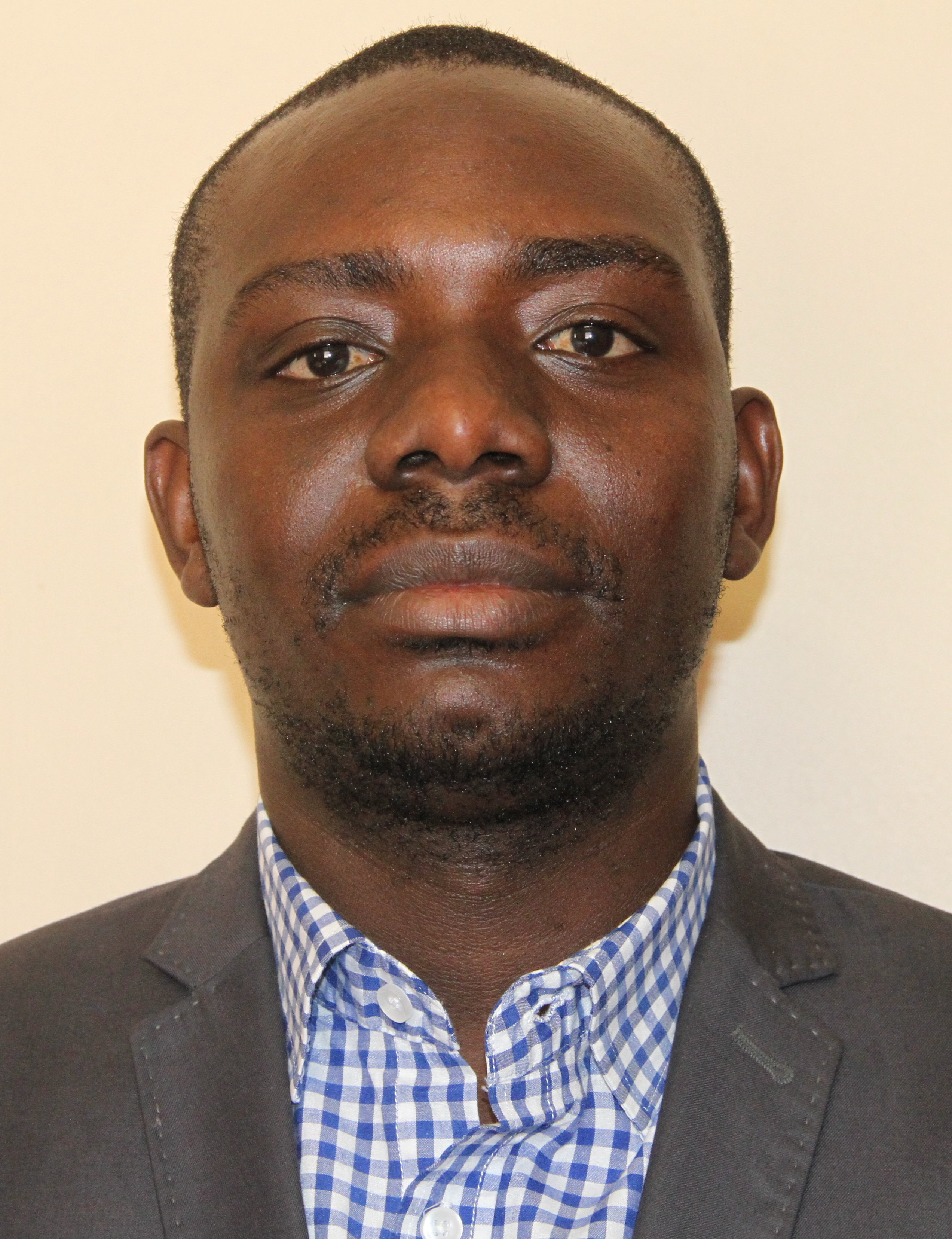 Qualifications: BSc (Hons) Economics, UZ; MSc Economics, UZ
Email address: This email address is being protected from spambots. You need JavaScript enabled to view it.
Extension: 13024
Research Interests Research Interest: Industrial Economics, Competition Economics, Public Finance, Development Economics.
Mr Makova's biography:
Mr Makova joined the Department on 1 November 2004 as a teaching assistant, a position he held until April 2008 when he was appointed a temporary-full time lecturer. In April 2009, his appointment was upgraded to permanent full-time lecturer status. Mr Makova teaches Principles of Microeconomics, Principles of Macroeconomics and Industrial Economics. He is in the process of introducing Competition Economics, a new optional course. Since 2009, Mr Makova has provided post-budget analysis support to various portfolio committees in the Parliament of Zimbabwe. Some of the committees he worked with include Natural Resources, Environment and Tourism; Education, Sport, Arts and Culture; and Information Communication Technology, Postal and Courier Services. He was involved in the constitution making process as a data analyst on behalf of UNDP. He has reviewed a Principles of Economics module for the Women's University in Africa. Mr Makova has worked on a couple of projects with fellow academics from the University of Cape Town. He is pursuing his Dphil studies focusing on performance in the telecommunications sector.
Publications
Muhoyi, E., Mukura T. J. and Makova, T. (Forthcoming), The Impact of Multi-currency System on Poverty in Zimbabwe, in Makochekanwa and Manyeruke (Forthcoming), The Impact of Dollarization on Zimbabwe, University of Zimbabwe Publications, Harare, Zimbabwe.
Makova T., Kadira G., Muhoyi E., Ndedzu D. and Mukura T. J. (2014) Impact of Capital Flight on Economic Growth in Zimbabwe (1980-2010), University of Zimbabwe Business Review Journal, UZBR 2014 No. 1 (Accepted for Publication)
Muhoyi E., Mukura T. J., Ndedzu D., Makova T. and Munamati O. (2014) Determinants of Household Food Security in Murehwa District, Zimbabwe, Journal of Economics and Sustainable Development, Vol. 5, No. 3, pp 84-92, ISSN 2222-1700
Ndedzu D., Ketero V., Mukura T., Makova T. and Muhoyi E. (2014) Determinants of Tobacco Output in Zimbabwe, International Journal of Research in Commerce, Economics, Vol. 4, No. 2, ISSN 2231-4245
Mukura, T. J., Chikwekwete, P., Makova, T., Ndedzu, D. And Muhoyi, E. (2012) Technical Efficiency of Model A2 Tobacco Farmers in Centenary District, Zimbabwe, Zambazia, Vol .39 No. 2, pp 72-86
Makova, T. (2012), Tracking Zimbabwe's Performance Before and During Dollarisation, Journal of Strategic Studies, Vol. 3, No. 1, 2012 ISSN 2076-6645
Rwaveya, E. and Makova, T. (2011), The Economics of Occupational Safety and Health Practice in Business, On Guard: An Aid to Occupational Safety and Health, National Social Security Authority
Zivengwa, T., Mashika, J., Bokosi, F. K. and Makova, T. (2011), Stock Market Development and Economic Growth in Zimbabwe, International Journal of Economics and Finance, Vol. 3, No. 5. ISSN 1916-971X (Print), ISSN 1916-9278 (Online)
Makova, T., Muhoyi, E. and Nyamadzawo, J. (2011) External Debt, FDI and Economic Growth in Zimbabwe, Lambert Academic Publishing, ISBN 978-3-8454-3054-6
Makova, T. (2010), Foreign Direct Investment and Economic Growth in Zimbabwe: An ARDL Bounds Test Approach, Journal of Strategic Studies, ISSN 2076-664