Chairperson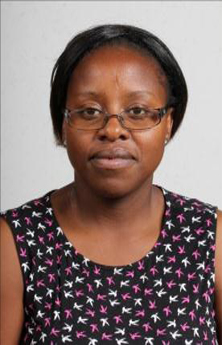 Prof Felicity Zvanyadza Gumbo
PhD Medicine-HIV Vertical Transmission (Oslo, Norway), MMED Paediatrics (UZ), MBChB (UZ).
Email: This email address is being protected from spambots. You need JavaScript enabled to view it.
Tel: +263-24-791631,+263712424003
Read More...
About the Department
The Department of Paediatrics and Child Health at the College of Health Sciences is a key academic hub for child health at the University. The Department is involved in providing clinical services, research, undergraduate and postgraduate training, program and policy support and advocacy for child health through the Ministry of Health and Child Welfare.
Mission
The mission of the Department of Paediatrics and Child Health is to improve the lives of children, their families and communities by providing state of the art in patient care, education and training of future health professionals , research and community service .
Vision
The Department of Paediatrics and Child Health will be a leading educational centre of excellence in clinical care, medical education, research and community engagement.
Objectives:
Medical Education: to recruit and retain qualified teaching staff through stimulating current staff to achieve promotions to higher grades through research and advanced medical education.
Clinical care: to train enough qualified Paediatric specialists to staff every provincial hospital with at least 3 specialists at each hospital.
Research: by initiating collaborative research partners.
Contact Details
Department of Paediatrics and Child Health,
University of Zimbabwe - College of Health Sciences
Ground Floor (Parirenyatwa Hospital)
Harare
Tel: +263 4 791631
Fax: +263 4 700877
Mobile: +263 773 250 012
Email: This email address is being protected from spambots. You need JavaScript enabled to view it. , This email address is being protected from spambots. You need JavaScript enabled to view it.