Chairperson & Senior Lecturer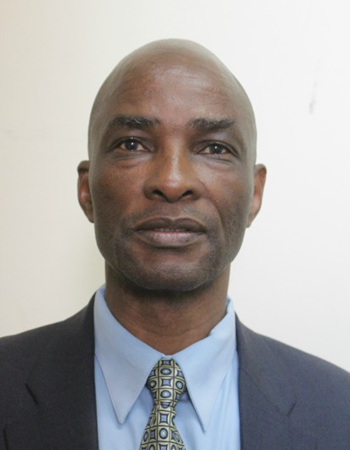 Dr. C. Chavunduka
PhD, MBA, MSc, BA Honours, MZIRUP, MRTPI Indicate the awarding institutions
Research Interests; Urban land policy and management, Land reform and rural development, Urban management and governance, Decentralization and local government, Planning ideology, legislation, and institutions
Email: This email address is being protected from spambots. You need JavaScript enabled to view it.;
Cell: +263777986520
Chairman's Welcome
Welcome to the Department of Rural and Urban Planning. The department focuses on carrying out research in areas pertinent to national socio- spatial and economic development and publishing findings and innovations from defined research areas. It also offers development workshops and training seminars based on research findings and publications to the departments target clientele sector and further creating sustainable synergistic and innovative industry- institute, institute to institute partnerships. The Department also streamlines current teaching methodology and material to match current international spatial planning trends.

The Department was established in 1984 catering for a Master of Regional and Urban Planning Programme. In 1986 it opened its doors to the first class for BSc Honours Rural and Urban Planning. This was done to cover for the human resources gap in spatial planners, a human resource demand created by the new thrust of government in rural planning and development. The new thrust was in addition to the already existing demand for proper urban planning. It is worth noting that the Department has been adjusting its programmes in line with changes in society. In 1990 the Master of Regional and Urban Planning was changed into Master of Rural and Urban Planning.
After noticing a gap in real estate human resources development, the Department introduced the Bachelor of Science Honours degree in Real Estate Management in 2010. You are welcome to read more details on our website about our staff, our programmes, our research and community service.
Mission
To provide appropriate participatory needs-based rural, urban and project planning skills and advice to our clients through partnerships and sound resource management and continuous research on a sustainable basis
Our Values
They are seen through the following:
Transparency
Accountability
Excellence
Honesty/integrity
Equal opportunity
Flexible
Partnership
Value for money
Business oriented
Customer/client orientation
The following programmes are offered by the department:
Bachelor of Science in Rural and Urban Planning (Honours)
Bachelor of Science in Real Estate (Honours)
Post-graduate Diploma in Project Planning and Management.
Master of Science in Rural and Urban Planning.
Certificate in Project Planning and Management