Lecturer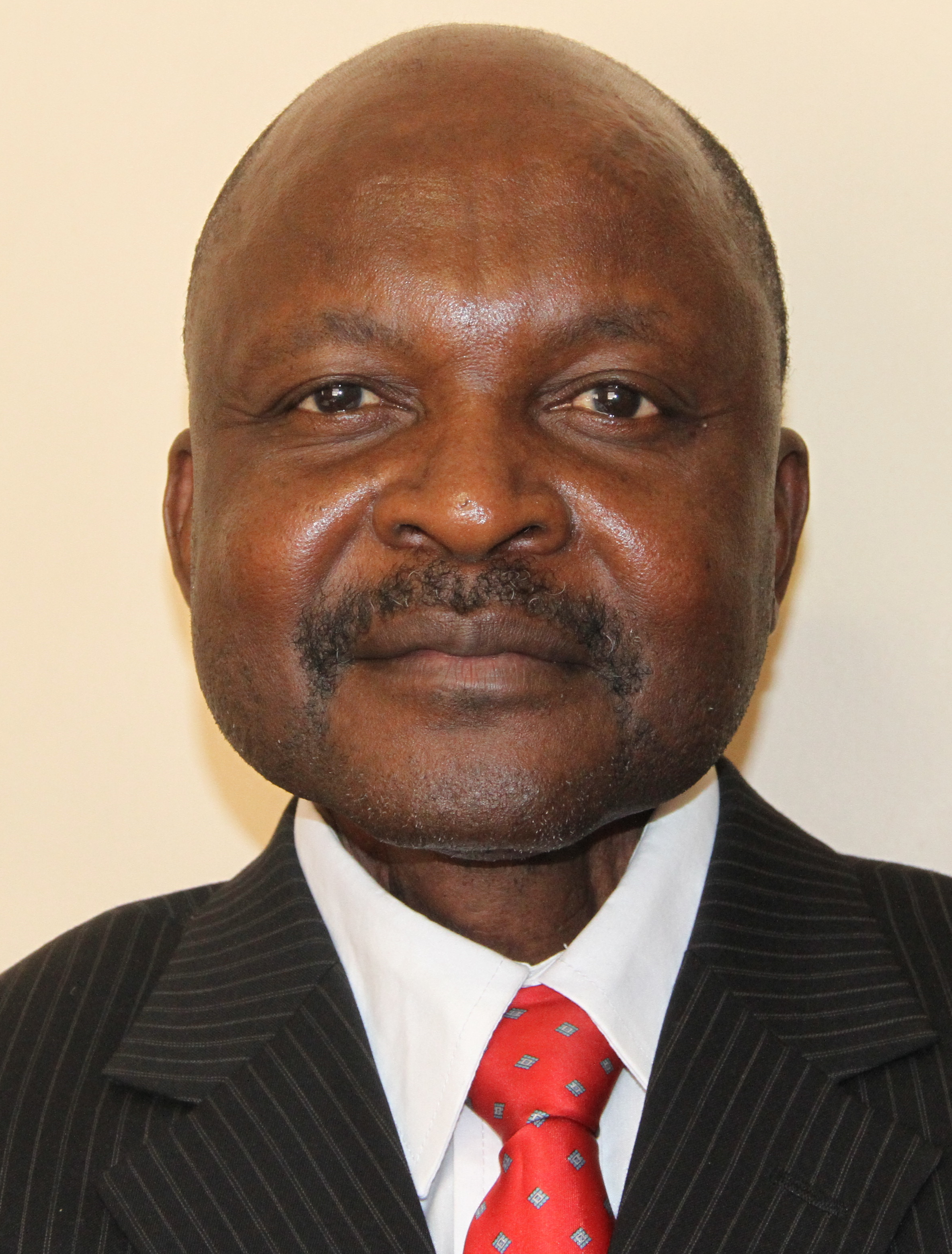 Mr Benson, Mutongi, Zwizwai
Qualifications: BSc (Hons) Economics, UZ; MA in Development Economics, Vanderbilt University, Nashville, Tennessee, USA
Research Interests: Development Economics, SDGs, Macroeconomics Policy, Science Technology and Development, Climate Change.
Email Address: This email address is being protected from spambots. You need JavaScript enabled to view it.
Mr Zwizwai's biography:
Benson Zwizwai is a holder of a Masters Degree in Development Economics from Vanderbilt University, Nashville TN, USA. He also holds a BSc degree in Economics from the University of Zimbabwe. He has extensive experience, spanning more than 30 years, in undertaking policy oriented research on economic development issues as well as related consultancy services for government and international development partners. He was a research fellow in Institute of Development Studies (IDS), University of Zimbabwe, became Head of the Department of Economics and Technology Studies of IDS and later, Deputy Director of Institute, before joining the Economics Department on full time basis in 2011. He has experience in implementing, coordinating and managing large-scale complex developmental research projects and programmes involving multi-disciplinary teams. Mr Zwizwai has undertaken research and consultancy services for the following, international development agencies and NGO's among others, for which he produced technical and policy documents: United Nations Development Programme (UNDP); United Nations Conference on Trade and Development (UNCATD), United Nations Industrial Development Organization (UNIDO), United Nations Education, Scientific and Cultural Organisation (UNESCO), United Nations Children's Fund (UNICEF), International Labour Organisation (ILO), European Union (EU), United States Agency for International Development, (USAID); African Development Bank (ADB); Canadian International Development Agency (CIDA), International Development Research Centre (IDRC), Canada; Practical Action Southern Africa, HIVOS Netherlands, W.K. Kellogg Foundation, and Carnegie Corporation of New York. He is the National Co-ordinator of the Zimbabwe Chapter of the Africa Technology Policy Studies (ATPS) Network consisting of Chapters in 27 African countries and 2 in the diaspora (UK and USA) and with Headquarters in Nairobi - a multi-disciplinary network of researchers, practitioners and policy makers that promotes science, technology and innovation (STI) policy research, dialogue and practice, for sustainable African Development
Publications:
"Science and Technology Development" Book chapter in Beyond the Enclave: Towards a Pro-Poor and Inclusive Development Strategy for Zimbabwe; edited by G. Kanyenze, T. Kondo, P. Chitambara and J. Martens; Weaver Press, Harare, 2011.
Agriculture and Agro-Industrial Development in a Post Crisis Era: Case Studies of Liberia and Zimbabwe, Volume 3: Zimbabwe Case Study, Cardno Emerging Markets (UK), 2010.
Zimbabwe Scoping Study on Extractive Industries Transparency Initiative (EITI), with Mpande R., Zimbabwe Environmental Law Association (ZELA), Harare 2010.
Assessment and Description of Environment Statistics System in Zimbabwe, with Wekwete N and Gurajena R, Zimstat, Harare, 2010.
Determining the Magnitude of, and Measures to Eliminate Energy Poverty in Zambia, Practical Action Southern Africa, 2009.
Feasibility Study for a National Biogas Commercialisation and Promotion Programme in Zambia with Mika L. Practical Action, Southern Africa (2008).
"Deepening Integration in SADC: Zimbabwe – Missing SADC Macroeconomic Targets", Regional Integration in Southern Africa, Book Series, Vol. 10, 2007, Friedrich Ebert Foundation, Botswana Office, Gaborone.
"Information and Communication Technologies, Gender and Human Development in Zimbabwe", with Tizora P. Background paper for the 2007 Zimbabwe Human Development Report on "Gender and Human Development", 2007.
"An Alternative Science and Technology Policy for Southern Africa" with Halimana M.C., book chapter in T. Kondo, G. Kanyenze and J. Martens (Edit) The Search for Sustainable Human Development in Southern Africa, ANSA, Harare 2006.
Impact of Micro-Finance on Enterprises, Particularly Those Owned by Women, with Halimana M.C., Zimbabwe Association of Microfinance Institutions, Canadian Development Agency, Institute of Development Studies, UZ 2004.
"Zimbabwe: Economic Policy-Making and Implementation: A Study of Strategic Trade and Selective Industrial Policies" with Kambudzi A. and Mauwa B. book chapter in Charles Soludo, Osita Ogbu and Ha-Joon Chang (ed) The Politics of Trade and Industrial Policy in Africa: Forced Consensus? : Africa World Press, IDRC, 2004.
"Rural Development Indicators in Southern Africa" in Proceedings of the First Integrated Rural Development Program - Public Policy Colloquium, W K Kellogg Foundation 2001.
"Science and Technology in the Era of Globalization: Implications for Human Development", A research report for the 1999 Zimbabwe Human Development Report on "Globalization and Human Development", Harare, 1999.
"Information for Economic Reform and Structural Adjustment in Zimbabwe" in M Lundu (Ed). The Political Economy of Information on Development, Democracy and Security in Southern Africa, 1996, SAPES Books.
Macro Policy Framework for the Development of Small-Scale Industries (SSI) in Zimbabwe, ILO-EAMAT: Addis Ababa, 1996.
Economics of the Health Sector in Zimbabwe, with Schwartz, J.B. Report prepared for USAID / Zimbabwe. May 1995.
Interlinkages Between Trade and Environment: A Case Study of Zimbabwe, with Nkomo, J. and Gumbo, D., UNCTAD, Geneva, 1995.
Technology Acquisition and Development in Zimbabwe: The Hwange Thermal Power Station, in Osita O, Oyeyinka B and Mlawa H (Edit) Technology Policy and Practice in Africa, International Development Research Center, Ottawa, Canada, 1995.
Coordinated African Program of Technical Assistance on Trade on Services: A Study on Services in Zimbabwe, with Halimana C., Sibanda A., Kaliyati J. and Braathen E., Consultancy Report Number 24, IDS, University of Zimbabwe, 1994.
"Zimbabwe's Structural Adjustment Program: The First Year Experience" with Kadenge P.G. and Ndoro H. in Mwanza A.L. (Edit) Structural Adjustment Programs in SADC, SAPES Books Harare, 1992.
"The Flexible specialization Paradigm: It's Relevancy to Small Scale / Light Engineering Sector of Zimbabwe" in Proceedings of Seminar on Flexible Manufacturing Technologies: An Alternative Industrialization Path? Policy Research and Strategic Planning Institute (PRSPI), DOC 32. Accra, Ghana, 1992.
Small Scale Metalworking/ Light Engineering Industries in Zimbabwe: A Sub-Sector Study, with John Powell, Intermediate Technology Development Group (ITDG), Harare 1991.
An Assessment of Human Resources for the Development of Electric Power, Household Energy and Energy Planning in Zimbabwe, with Sam Moyo, ZIDS Consultancy Report Number 6, UZ, Harare, 1991.
"A Study of the Transfer of Technology and Technology Acquisition in the Metals and Metal goods Sector in Zimbabwe" in Manuscript Report 242e Technology Policy Studies in Eastern and Southern Africa IDRC.CRDI.CIID, Canada, 1990.
"A Study of the Transfer of Technology and Technology Acquisition in the Metals and Metal Goods Sector in Zimbabwe", with Ndela, D. B., Kaliyati, J. and Mutungwazi, D. in East Africa Technology Policy Studies Network (EATPS), Technology Policy Studies in Eastern and Southern Africa Nairobi, International Development Research Centre (IDRC), 1990.
Lessons From World Bank Experience with Industrial Adjustment Lending in Turkey: Background Country Paper for the Second Report on Adjustment Lending, Industry Development Division, World Bank, Washington D. C. 1989.
Benson Zwizwai (1988) "Towards an Electricity Demand Model for Zimbabwe"; in Anders Agren (Edit) Econometrics Training Program, University of Uppsala, Sweden, 1988.