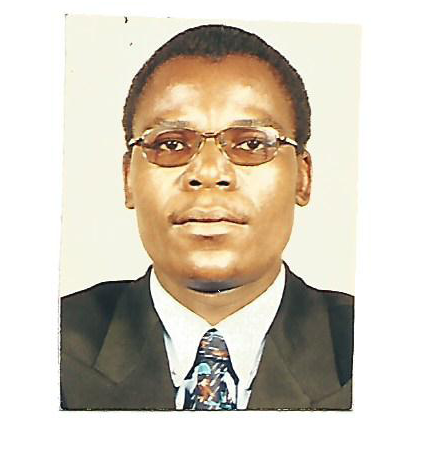 Chairperson
Dr Mickias Musiyiwa
PhD (Stellenbosch), MA, BA (Hons), BA (Gen), Grad.C.E (UZ)
E-mail: This email address is being protected from spambots. You need JavaScript enabled to view it.
">Vision
To be at the forefront of teaching and researching in theatre, performing arts and technology in Zimbabwe, and one of the leading departments in the same fields in the region and beyond.
Mission Statement
To empower and invigorate our graduates, stakeholders and communities with both practical and theoretical knowledge about performing arts and how they can utilize it for better sustainable transformation of both individual and community lives. To realize this, we offer thorough training in the performing arts, their technology and production as well as consultancy on matters about and relating to the arts.
Chairperson's Welcome Message
I warmly welcome you to the vibrant Department of Theatre Arts. Although we are the smallest Department in the Faculty of Arts, I would like to assure you that, deciding as a prospective student to study theatre arts or as a parent/guardian to recommend your child to pursue a career in performing arts, will not be a mistake. The Department encompasses interdisciplinary research, a wide range of arts practice and theory in its pursuit of fostering sustainable understanding of the arts and society in Zimbabwe and beyond.
About Us
Established in 1984 first as a unit in the English Department, the Department of Theatre Arts was weaned to become a fully-fledged department in 1993. The following year it started offering the undergraduate degree in Theatre Arts. Although it is the smallest and newest department in the Faculty, beginning with a small student population at its inception, over the years its student population has grown by leaps and bounds to an enrolment of at least 80 students per semester.
Currently, the Department offers four innovative undergraduate and post-graduate programmes in theatre arts namely, BAA, BA (Hons), MPhil and DPhil. The undergraduate degrees cover a wide range of courses including dance, acting theory and techniques, film production, script-writing, choreography, events management, theatre in education, African theatre and script-writing. Cognisant of the ever-dynamic arts industry in Zimbabwe and beyond, the Department is constantly improving its programmes to equip students with relevant skills demanded by the industry. In realization of this need to equip graduates with emerging skills in theatre-making, in the period 2015-16 the Department embarked on a robust curriculum review. It is now geared to introduce innovative BA Honours programmes in media production technology and applied media arts and performance studies. Our graduates have not only been able to secure employment with relative ease, many have also become self-employed, becoming content producers in their own right.
For those in the arts and media industry seeking to revamp their skills and knowledge, the department offers short courses in film, radio and television production, events management as well as graphics and design.
We are actively engaged with the community, offering innovative and sustainable extension services in the arts, working with media houses, primary and secondary schools, the NGO world, UN agencies and various arts institutions in Zimbabwe. We are welcome to forge synergies and partnerships with relevant institutions.