Professor Nisbert Taisekwa Taringa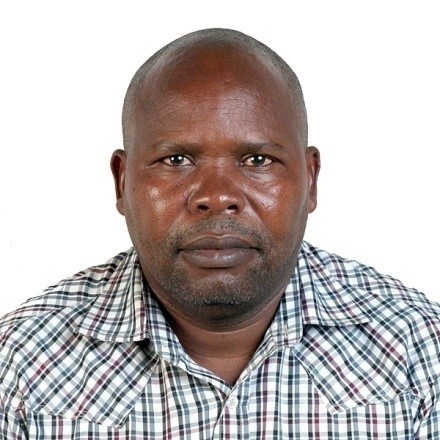 Chairperson of Department
Associate Professor of Religious Studies
Fulbright Scholar
DPhil (2009), MA (1993), BA Hons (1991), Grad.CE (2000), DipRS (1989) University of Zimbabwe.
MA Intercultural Theology,(2005) Radboud University, The Netherlands.
Welcome to the Department of Religious studies, Classics and Philosophy. The Department is home three major disciplines engaged, respectively, in the scholarly study of religion, classical languages and civilization and philosophical thought.
Religious studies section engages in nonconfessional, cross-cultural, and interdisciplinary ways, utilizing methods and concepts from disciplines such as history, sociology, psychology, philosophy, postcolonial literature, cultural studies, gender studies, feminism, Marxism. It focuses on studying religion from an academic perspective. It also studies theology through academic modes. Religious studies have always been an inclusive approach with varying styles of methods. The concept religion is generally analyzed from a phenomenological and cultural perspective and discussed as a reality embedded in life and custom and embodied in institutions, texts and images. In this section of the Department we also have a strong Biblical Studies that merge well with Studies in Theology and Christian History and Thought and Christianity in Africa.
Classical studies is concerned Greek and Latin Languages and culture, deals with Greco-Roman History and culture of the Mediterranean world, in which much of early Christianity took shape. It also offers a course in New Testament Greek for students doing advanced Biblical Studies.
Philosophy is one of the oldest disciplines in history, and it focuses on the definition of the good life (Moral Philosophy/Ethics), the nature of reasoning (Logic), the possibility (or lack thereof) of knowledge (Epistemology) as well as the nature of reality (Metaphysics).Generally, philosophy is approached from two methodological paradigms, namely the analytic paradigm as well as the continental paradigm. Philosophers in the department have identified themselves with the analytic paradigm especially as it is popularized by renowned British Philosopher Bertrand Russell and others. It is, however, instructive to note that philosophers in the department have not only restricted themselves to the appreciation of Western approaches to philosophy. They have also approached philosophy from an African perspective, and there is a lot of published research in that direction.
The three sections of the Department offer undergraduate and postgraduate programmes. There are five colleges affiliated to and supervised by the Department. Students follow courses in their respective colleges which lead to a University of Zimbabwe Diploma in Religious Studies/Diploma in Religious Studies and Theology/Diploma in Philosophy.
Location
The Department of Religious Studies, Classics and Philosophy is located on the main campus of the University of Zimbabwe and is under the Faculty of Arts, on the first floor in Old Arts building.
VISION OF THE DEPARTMENT
The Department aims to produce socially and spiritually integrated, ethically influential and academically consequential scholars serving at all levels of society.
MISSION STATEMENT
The Department is committed to the full understanding of the human condition, which is only possible through a grasp of historical roots of culture and wisdom, rigorous intellectual analysis, and an engaged awareness of the importance of the human experience of the Transcendent. It aims to promote excellence in teaching, research and extension services in the three disciplines entrusted to it. KEY VALUES
The key values recognized by the Department include rationality, knowledge, understanding, openness, critical intelligence, careful observing, reading and listening, excellence, social integration, spiritual integration, honesty, critical tolerance and diligence and unbuntu/hunhu.
RSCP RESEARCH FOCUS
The Department of RSCP has a highly dynamic and productive research culture. Members of the Department have and are actively involved in research that seeks to locate the role of religion in society, interpretation of sacred texts in lived contexts, philosophical reflections in changing settings, as well as the relevance of Classics in contemporary situations Following the University's and Faculty's Strategic Plans, researchers in the Department endeavor to undertake research that is transformative and results in contributing to sustainable human development.
The Religious Studies section pursues research relating to the role religion has played and continues to play in the development of human institutions, values and behavior. The research focuses on religion and politics, history/forms of Christianity, African Initiated Churches, ethical reflections, Pentecostalism, Biblical studies, the Bible in Africa, human sexuality, interfaith dialogue and other contemporary themes such gender, ecology, human rights, health and well being, children's theology, religious fundamentalism and religion and development. Since religious studies is multidisciplinary the researchers employ tools of many different approaches and disciplines such as socio-scientific approaches (sociology, psychology), philosophy, feminism, postcolonialism, theology and phenomenology.
The Classics section has an interest in research relevant to Greco-Roman classics in general, but is particularly interested in an interdisciplinary approach to Classics that acknowledges the various disciplinary areas which Classics takes into account (philosophy, history, literature, etc.). Of particular interest is the relationship of classical phenomena to comparable phenomena in Africa. The areas of folklore and land reform politics have been dealt with in the past and these areas remain of interest. Research in Philosophy and Religious Studies is related to Classics in various areas and the section's members retain an interest in departmental research in the areas of philosophy and religion, and are accustomed to contribute their input in seminars relevant to these topics.
In the philosophy section of the Department of Religious Studies, Classics and Philosophy, philosophers have (in recent years) expended their energies reflecting on issues to do with culture, gender and development in light of the socio-economic and political challenges confronting Zimbabwe today. There is also sustained research in philosophy and ethics, especially as they relate to the African environment, the business arena and the religious arena. Issues to do with race and multiculturalism have also interested philosophers in the philosophy section of the Department of Religious Studies, Classics and Philosophy.
Members of these three sections of the Department continue to research and publish on these and other emerging themes, as well as engaging with diverse stakeholders in the country and beyond.