Chairperson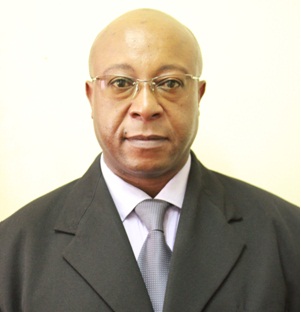 Dr W. Mkumbuzi
PhD (UK), MSc Arts, BA in Accounting Science (UNISA), CIS
Read More...
General Overview of the Department
Welcome to the Department of Accountancy. The department offers the Bachelor of Accountancy (Honours) degree programme and the Master of Accountancy degree programme on both the part-time and full time basis. The degree programmes provide students with an in-depth understanding of accounting and business. The programmes prepare students for careers as professional accountants and they can also fit very well in financial institutions, government, industry and non-profit organisations. Graduates are prepared to research various databases related to troublesome accounting problems and to exercise judgement in making accounting related decisions by drawing on their integrated, comprehensive body of accounting knowledge and experience.
Lectures are varied, thanks to the lecturers' diverse subject knowledge and you are provided with real life practical skills that really do work in the office. You are not just taught from a textbook.
Vision
To be recognised nationally, regionally and internationally as a premier Accounting Program.
Mission
To offer quality accounting education to undergraduates and postgraduates that leads to successful career development, influential positions in business in both the private and public relevant learning in a rapidly changing global environment. This is achieved through the imparting of skills through attachments and firm theoretical grounding.
Contact Details
The Department of Accountancy
Building (B006) on Rollo Drive
Faculty of Commerce
University of Zimbabwe
Email: This email address is being protected from spambots. You need JavaScript enabled to view it.
Tel: +263-4-303211 Extension 13049