Dean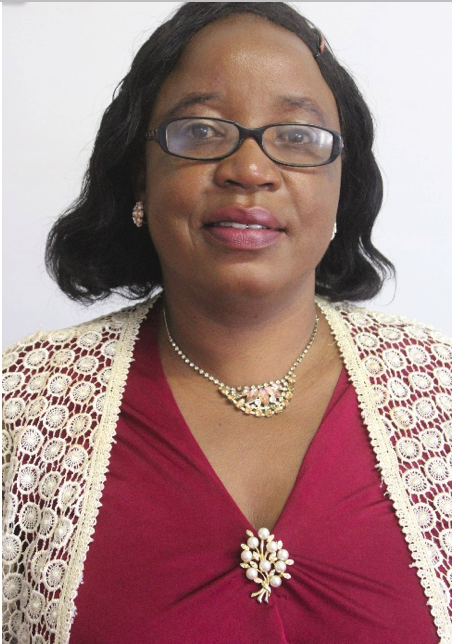 Professor M Muchuwetu
Profile
An accomplished academic, administrator and former member of the University of Zimbabwe Council, Professor Maud Muchuweti is the current, Executive Dean of Science at the University of Zimbabwe, a position she has held for the past ten (10) years. Prior to becoming Dean of the Faculty of Science, Professor Muchuweti served as Chairperson of the Department of Biochemistry from 2001 to 2008 and lecturer in the same Department from 1995 to 2000. She has also served the University in various other capacities.
Over the years, Professor Muchuweti has secured significant funding for her research projects. Some of the projects are being developed into commercial products in joint ventures with private companies. She was also instrumental in championing the establishment of a World Bank-funded Centre of Excellence in Sustainable Food Systems at the University of Zimbabwe as well as the setting up of the Faculty of Science Innovation Centre (FASIC), with a mandate to administer and manage all short courses and non-degree level programmes offered by the Faculty.
In addition, as Dean, Professor Muchuweti has spearheaded the re-designing of the Faculty of Science curricula to provide comprehensive programmes that emphasize critical thinking and analysis, conceptual understanding and problem-solving. The initiative has seen the Faculty introducing Honours Bachelors degree programmes across all disciplines in the Faculty, as well as introducing new programmes that include the BSc Honours in Meteorology and Climate Sciences; BSc Honours in Geospatial Intelligence; and BSc Honours in Forensic Science.
Research Interests:
Analysis of polysaccharides in wild plants: Their use in industrial applications
Traditional and indigenous foods: Medico-nutritional properties and utilisation
Biological natural products
Water and Sanitation
Funded Research Projects
United nations Universities Institute of Natural Resources in Africa (UNU-INRA) Nutritional Composition and Utilization of wild plant foods
W.K.Kellogg Foundation : To Create Awareness of Wild Plant Foods in Buhera District in Zimbabwe thereby preserving BiodiversityApplying Food Multi Mix Concept on Traditional Wild Plant-based Foods: Funded by Development Partnerships in Higher Education (DelPHE) programme of the British Council. In Partnership with University of Greenwich, UK.
Norwegian Development Agency (NORAD), through the special programme, "Norwegian Programme for Capacity Building in Higher Education and Research for Development (NORHED)" to Launching and Strengthening Capacity at a Centre for Environmental Sustainability Research & Training (CESRT) in the Southern African Development Community (SADC) region.
Council for Assisting Refugee Academics(CARA)
CSSP UNICEF Small Research Grants; Analysis of the Food and Nutrition Security Situation for Children with Women's University
GCRF Interdisciplinary Research Project Award 2019. Improving resilience and nutrient retention of leafy vegetables for improved health in Southern Africa, (RIS 2421450/ RIS 2094206)
Submitted
South and East African Food, Nutrition and Seed Security (SEAFONS) in response to the Horizon 2020 EU call for proposals in collaboration with Rome, South Africa, Malawi, and Kenya due for submission on 15 January, 2019
Professional Membership:
Zimbabwe Academy of Science Fellow
Biochemistry and molecular biology society of Zimbabwe
International Society for Horticultural Science
Phytotrade (Africa)
NAPRECA