EXECUTIVE DIRECTOR QUALITY ASSURANCE AND PROFESSIONAL DEVELOPMENT

Professor Chipo Dyanda
Executive Personal Assistant


Ms Mercy Maureen Njambi

Ms Njambi is a holder of a BSc. Hons in Development Studies (Zimbabwe Open University) and Pitman Certificate in Secretarial Studies.
Safety, Health and Environment Manager

Mr Alfred Chimutanda

Mr. Chimutanda holds a Bachelor of Technology Degree in Environmental Health from Pretoria Technikon, South Africa and a Master of Science in Environmental Health from National University of Science and Technology (NUST). Mr Chimutanda was previously employed by ISOCARE (Pvt) Limited as Lead SHEQ Consultant and from 2008 to 2017 he was the Group Manager, Health, Safety, Environment and Quality at RioZim Limited. He is a seasoned professional and brings in a wealth of experience in SHEQ Operations.
Research Interest
Occupational Health and Safety related issues.
Quality Assurance Specialist - Academic Programmes

Professor Emmanuel Chabata
He holds a PhD in Linguistics from the University of Oslo, Norway, Master of Arts and a Bachelor of Arts from the University of Zimbabwe. He joined the University of Zimbabwe as a Teaching Assistant in the Department of African Languages and Literature, Faculty of Arts in 1997 before becoming a Research Fellow at the African Languages Research Institute (ALRI) in 2000. Between 2012 and 2014, Professor Chabata was a Senior Research Fellow at the same Institute. From 2012 till his recent appointment, he also held the position of Acting irector at ARLI.
Research Interests
Translation, Onomastics, Lexicography, Language Revitalisation and Corpora Building and Maintenance.
Quality Assurance Manager - Training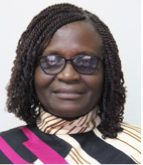 Dr. Ruth Gora
Holder of Doctor of Philosophy degree from University of South Africa, Master of Education and Bachelor of Education degrees from the University of Zimbabwe. The appointment is for a period of four years, effective 1st February 2020 to 31st January 2024. Dr Gora joined the University of Zimbabwe in 2005 as a lecturer in the Department of Curriculum & Arts Department of the Faculty of Education before being promoted to Senior Lecturer in the same department in 2014. She has also gained experience as an External Examiner for University of South Africa College of Human Sciences; Department of Curriculum Studies and Teacher Education of the Great Zimbabwe University and Department of Teacher Education's Teachers Colleges under the University of Zimbabwe. She has been an Online Participant and Tutor in the Tuning Africa II Project which focused on teaching and learning in higher education from 2016 to 2018. Dr Gora has published several book chapters and article publications.
Research Interests
Pedagogy and Curriculum Issues; Sociolinguistics (Language & Gender, Language Planning & Policy); Indigenous Knowledge Systems; Professional Development.
Office Asssistant

Ms Patience R. Chipeture
Ms Chipeture is a Holder of a Bachelor of Commerce degree in Office Management (Great Zimbabwe University), Diploma in Secretarial Studies (Pitman Qualifications), International Computer Driving Licence (ICDL) Studying towards Master of Commerce degree in Strategic Management with Great Zimbabwe University. Dissertation: Leveraging on the effects of Employee Stress on Organisational Commitment in Zimbabwean Local Authorities: A Study of Chipinge Town Council.
Administrative Assistant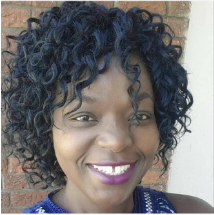 Ms Georgina Chinhara
Ms Chinhara is a holder of a MSc. in Development Studies (Women's University in Africa), Bachelor of Arts General Degree (University of Zimbabwe), Personnel Management Diploma (IPMZ) and, Diploma in Topflight Secretarial Studies (Pitman Qualifications).
Quality Assurance
Quality assurance is understood as a measure of the value of what we do and the system of benchmarks which we use to ensure that academic business (teaching and learning, research, and community service) is of the expected standard and is maintained and improved on a continuous basis.
About the Directorate
Email: This email address is being protected from spambots. You need JavaScript enabled to view it.
The Quality Assurance Directorate exists for the purpose of systematic monitoring and evaluation, and ensuring that mechanisms are in place, and are functional to ensure that standards are being met.
To this end, the Directorate inter-alia:
- provides leadership for quality assurance and good practice in the university
- monitors implementation of quality assurance policies in the university.
- monitors achievement of set benchmarks to provide useful feedback to faculties
- advises Senate on how the system is performing with regards to quality and suggests improvements
- ensures that programmes comply with ZIMCHE guidelines
- analyses student evaluation data and generates reports for both quality and management purposes.
The University community can refer to the following Quality Assurance Handbooks:
Quality Assurance Laboratories
Quality Assurance Library
Quality Assurance PostGrad
Quality Assurance Industrial
Quality Assurance Teaching
Research Quality Assurance
SAP Quality Assurance
Student Charter Quality Assurance
Teaching and Learning Quality Assurance