DEAN (Acting)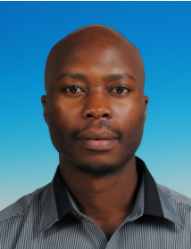 PROFESSOR V. MUGARI
This email address is being protected from spambots. You need JavaScript enabled to view it., This email address is being protected from spambots. You need JavaScript enabled to view it.
PhD Linguistics and Applied Linguistics 2012 (BLCU; China), MPhil in Linguistics 2008 (UZ),
BA Honours in Linguistics 2003 (UZ). Certificate of Competence in Mandarin 2009 (BLCU; China)
Research Profile
Fellowships
Dr Victor Mugari is a Research fellow with the University of South Africa's College of Human Sciences, Department of African Languages.
Research interests
Morphosyntax, Semantics and Sociolinguistics and Zimbabwean Sign Language
Courses Taught
Undergraduate: General Linguistics Theory, Introduction to Phonetics and Phonology, Schools of linguistic Thought, Bilingualism and Language Contact, Morphology, Field Linguistics, Sociolinguistics
Postgraduate: Language Structure, Applied Sociolinguistics, Research Methods, Language for Academic Purposes
The Faculty of Arts and Humanities will be known for developing individuals who unravel and interrogate Africa's tangible and intangible heritage to inspire innovation and modernisation and foster vibrancy of diverse communities.