Chairperson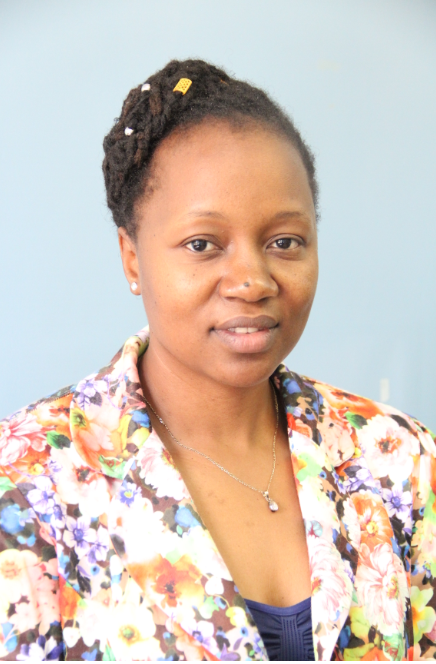 Dr Tafadzwa Taderera
DPhil, Pharmaceutical and Physiological Sciences, UZ (Zimbabwe); MPhil, Pharmaceutical Sciences, UZ (Zimbabwe); BSc Hons Biochemistry, UZ(Zimbabwe)
Telephone +263 4 303211 Extension 17116
E-mail: This email address is being protected from spambots. You need JavaScript enabled to view it. ; This email address is being protected from spambots. You need JavaScript enabled to view it.
Vision
The Department of Physiology strives to be:
The leading Physiology Department in Zimbabwe

The department of choice for students, staff and researchers that require physiological research solutions

An intellectual home for a rich diversity of academic talent
Mission
The mission of the Department of Physiology is to:
Provide excellence in education to a wide spectrum of academic disciplines

Promote Physiology through the creation and application of knowledge and the stimulation of critical and independent thinking

To create an intellectually stimulating and pleasant environment in which students and staff can flourish
Physiology
Physiology is the study of the function of the body. Human Physiology forms a vital part of the curriculum for most of the undergraduate and postgraduate courses offered by the College of Health Sciences. The department is currently a service department that offers relevant, course-specific subjects in Physiology to first and second year students studying in the following areas:
MBChB

Bachelor of Dental Surgery

Radiography

Nursing Science

Nutrition Science

Pharmacy

Occupational Therapy

Physiotherapy

Health Education Promotion

Optometry

Speech Therapy

Audiology

MMED Science Physiology
Human Physiology is furthermore offered as a BSc Intercalated Physiology Degree. The requirements to be enrolled in this programme are that students should be studying MBChB and have finished their second year with a 2.1 or first class pass in Physiology. It is a one year programme.
The members in the department are also actively involved in research with an average of 2 publications per year. Members and students actively participate in the Annual Medical Research by submitting research abstracts
Department Location: (B064, Ground Floor)
Department Contact Details
Telephone: +263 24 303211 Extension 17100
Email: This email address is being protected from spambots. You need JavaScript enabled to view it.
University of Zimbabwe
Physiology Department
P. O. Box MP167
Mount Pleasant
Harare